Controversy Over MLV Vs. Killed Vaccines Rekindled
Controversy Over MLV Vs. Killed Vaccines Rekindled
Veterinarians and researchers have argued the benefits and pitfalls of modified live and inactivated, or killed, vaccines for years. New research adds fuel to the fire.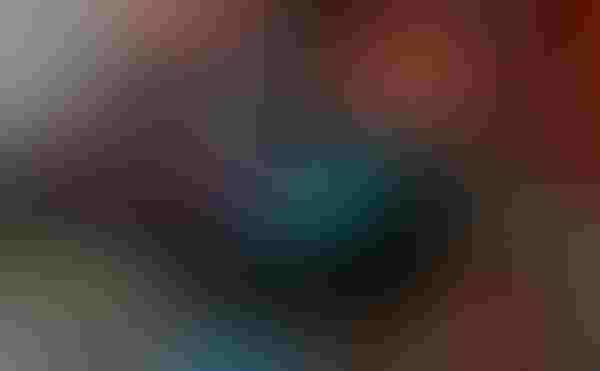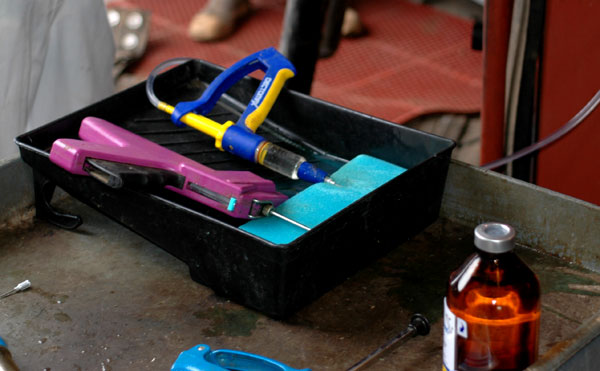 Ladies and gentlemen, head to your battle stations. The debate between modified-live-virus (MLV) vaccines and inactivated or killed vaccines just heated up. Again.
For years, veterinarians, researchers and anybody else with skin in the game have been discussing, and sometimes cussing, the use of killed vaccines in cattle. While those arguments will no doubt continue unabated, new research sheds some light and certainly adds heat to the debate.
At issue is whether or not MLV vaccines for infectious bovine rhinotracheitis (IBR) contribute to pregnancy loss when given to pregnant cows. Beginning in 2004, several vaccine companies began submitting research data to USDA, which resulted in their MLV vaccines receiving a safety claim and a label change. The changes allowed MLV use in pregnant cows, if those same products were first administered during the heifer replacement development process or when the cows were open prior to breeding.
A Closer Look: Proper Timing Of Vaccinations To Help Develop The Best Immunity
Which is just what the University of Wyoming (UW) did in its research herd for several years without any problems. But in 2010, they lost 25% of their calf crop, according to Donal O'Toole, UW Department of Veterinary Services professor. "In that instance, animals had been appropriately vaccinated pre-breeding with an MLV five-way and then vaccinated at about seven months of pregnancy. Starting at around 30 days (post vaccination), a series of abortions started which continued out to about 50 days."
Because it was a closely watched research herd, the university was able to do an unusually thorough analysis of the problem, O'Toole says. "We found no evidence of any other causes of abortion in these animals. The only thing we were seeing, and we were seeing it consistently, was IBR," which he and his colleagues attributed to the vaccine.
The university had followed the label claims for MLV vaccines for two previous years with no problems, O'Toole says. "What was different that particular year was that they vaccinated them further on in pregnancy."
Research at South Dakota State University showed similar results, according to Chris Chase, a DVM in the School of Veterinary Medicine and Biomedical Sciences. In a recent research project he led, Chase found a significant increase in IBR abortions in naive heifers associated with MLV vaccine use.
Kerry Barling, a cow-calf practitioner with Bull Creek Veterinary Services at Iola, TX, previously conducted research on killed vs. MLV vaccines in pregnant cows. Looking at data from four university veterinary diagnostic labs from 2000 to 2009, Barling discovered that after the label change occurred in 2004, the incidence of IBR abortions increased. "After the label claim occurred and the following five-year period, that figure jumped from basically zero to a 45% association of using the modified-live product and having an IBR abortion," Barling says.
Beef Management Advice: Tips For Proper Storing And Handling of Vaccines
However, Joe Hillhouse, a veterinarian with Carson County Vet Clinic in Panhandle, TX, doesn't see significant problems with MLV vaccines in his practice area. What he does see, though, is the potential for MLV vaccines to cause problems if they're not used according to the label.
"The label claim on those vaccines are that the cows be vaccinated pre-breeding prior to getting a following dose while they're pregnant. That's difficult for most of us to do. We don't handle our cows pre-breeding," he says. "My suspicion is a lot of those cows may be receiving MLV vaccines outside that label requirement."
What's more, feedyard veterinarians say that if an MLV vaccine for IBR was a consistent abortifacient, there wouldn't be need for additional technology when bred heifers are processed on arrival at a feedyard.
Hillhouse recommends a killed vaccine for pregnant cows. But he says there are several advantages to giving an MLV vaccine pre-breeding if your management system allows you to work your cows early.
"In my mind, if we get that done, we don't need to give it to them while they're pregnant anyway," he says. Should you want to booster the cows during gestation, use a killed product. "There is research to suggest you could booster a live product with an inactivated product and do really well," Barling says.
Then, since the cows were vaccinated with an MLV vaccine pre-breeding, you can use an MLV vaccine on your calves at branding, Hillhouse says. Label claims don't allow that option unless the cow was vaccinated with an MLV vaccine.
This research, while compelling, won't quell the debate. If anything, it will take it up a notch. So pour the coffee and man the battle stations. Let the debate begin. Again.
Subscribe to Our Newsletters
BEEF Magazine is the source for beef production, management and market news.
You May Also Like
---