COVID-19 intensifies rural mental health concerns
COVID-19 intensifies rural mental health concerns
Be aware of signs of depression, suicide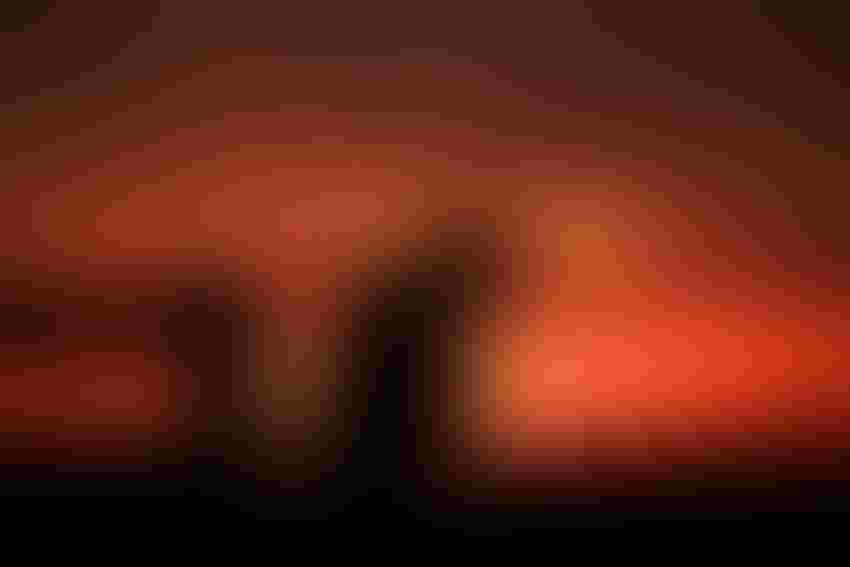 ImagineGolf / iStock / Getty Images Plus
For several years, farmers have faced increasingly high levels of stress as markets tanked, weather destroyed crops and hard work and long hours proved inadequate to ensure profits.
Now, coronavirus adds one more burden to an already heavy load.
"We know producers, their families and local businesses are facing heavy stress from this virus," says Charlotte Halverson, clinical director of the AgriSafe Network.
Halverson was one of five speakers featured in a March 23 Webinar sponsored by AgriSafe and supported by Gallagher National Risk Control.
Halverson says isolation, always an issue with farmers and ranchers who routinely work alone, will create additional stress as communities practice social distancing to limit exposure to COVID-19.
Community effort
Managing stress in rural areas will demand a community effort, she says. "We will face this crisis as a community, in particular because each community is unique. We do not have one cookie cutter response or outline or algorithm to use as a response tool. We need to reach out and address the isolationism, the impact of travel restrictions, which affect rural residents' ability to acquire food, medications, and healthcare services. It doesn't help that our usual socialization points — coffee shops, churches and senior centers — are not accessible right now."
Halverson says the coronavirus threat is an "additional stress to what's already going on out there. We know production agriculture is experiencing high stress levels already.
"We know some stressors are weather related. We recall flooding stories from last year in western Iowa, Nebraska and other states." She says wildfires, unusual heat and cold and drought also created stress for farm communities across the nation last year.
"Weather throughout the year affects crop production, animal welfare and our own health. Everyone is worried about commodity prices, trade issues and terrorists. We worry about land values; we worry about property and crop insurance, and everybody's always worried about healthcare costs."
Succession planning, she says, also takes on increased significance in light of the COVID-19 threat.
"Folks keep talking about doing something about it, but now that we have this emergency, farmers are considering what happens if they get really sick. What will happen and how will they pass things down and do it effectively? Emergency management planning and succession planning all of a sudden are key issues for folks as they assess family dynamics.
More stress
"We know families are under a lot of stress and many are concerned about who will be responsible for what and how to share responsibilities and if somebody is having to work off the farm.
"Those kinds of things are always in conversation but never more so, I think, than in the last few weeks. We know farmers are working long days; we know they are not getting the sleep or the rest they need. The stress they're experiencing intensifies all of that."
Halverson says rural America includes a lot of at-risk populations. Many are elderly, including farmers since the average age is about 58. Many farmers are over the age of 60. She says young people are also at risk. "A lot of teenagers work on farms and face exposure. This is a stressful time for people who are trying to figure out how to manage all of this," she says.
Stress factors
As commerce slows because of the virus, farmers and ranchers face supply chain limitations, losing access to service providers and animal care. "Who will come on the farm and take care of the animals or plant crops?"
She says other concerns include ability to pay employees or having workers available to manage livestock or to plant and harvest crops. How will they care for families and financial obligations? How will children manage schoolwork in isolation? How will they deal with the increased stress on family dynamics?
"This is not going to go away in a week or two or three or four, so how are they going to manage it?"
Depression
The loss of a social network makes the stress worse, Halverson says. Enhanced stress levels, she adds, increases potential for severe depression, even suicide.
"It is important to be aware of what's going on and to understand that we can't look for easy alternatives."
She says family members, friends and co-workers should look for signs of depression, such as:
• People crying frequently when they normally wouldn't be
• Using poor judgment.
• Displaying extreme guilt.
• Anger, becoming angry without normal provocation.
• Inability to sleep or sleeping all the time. "The pendulum swings both ways."
• A significant change in weight. People can be eating all the time or hardly eating at all.
• Complaints of headaches, musculoskeletal pains or gastrointestinal issues.
• Overuse of tobacco, alcohol, and other drugs, including opioid abuse.
Warning signs
"It is important to remind folks of these warning signs and symptoms of suicide," Halverson says. "We know when times get tough suicides increase. We've seen the statistics that show the percentages (of suicide) in rural America far outweigh what happens in urban society."
She says substance abuse is a warning sign. Someone stopping taking medications or hoarding them could signal that they are excessively depressed.
"Sometimes people have a preoccupation with death and dying. They might become extremely irritable and may even admit to thoughts of suicide.
 "If you ask somebody, 'have you ever thought about just putting an end to everything?' and they say, yes, pay attention and stay with them, talk to them and try to get help immediately.
"If you think someone is in crisis, call 911 immediately. If you can stay, don't leave them alone. There is no cookie cutter answer for everything," Halverson says. "If you have concerns or if you just want general information, call 211 or text it. If it's an emergency, call 911."
Adjust expectations
Managing through the crisis, she says, will demand adjusting expectations. "Things we normally expect to do have to be altered."
She recommends physical recreation and exercise. "Get outside, go for a walk; even if it's for only a few minutes it can make a huge difference."
She says talking helps. "Have a conversation, maybe over the phone, but talk to someone."
Halverson says social distancing remains important but she, like other speakers, recommends "physical distancing," to maintain at least some social interaction. "Socialization is important and we need to be creative to make that happen." Maintaining distance (6 feet is a typical recommendation), she says, is important.
Check the elderly
Isolation, she adds, may be harder on older adults who aren't able to get out or may be in a nursing home or a senior center. "All of a sudden, they have absolutely no visitors for a long period of time, not even their family." She says it is important to communicate with these vulnerable folks as much as possible.
People, especially those in rural communities, may have to find creative ways to stay in touch and support each other, Halverson says. "Positive coping strategies need to become a part of our vocabulary as we work through this."
Helpful resources
• CDC https://www.cdc.gov/coronavirus/2019-ncov/index.html
• Substance Abuse and Mental Health Services Administration: Coping with Stress https://bit.ly/3dALPMY Social Distancing  https://bit.ly/3aoH72R
• National Institutes of health  https://www.coronavirus.gov/
• American Nurses Association  https://bit.ly/2Uo3Oi0
• Rural Information Hub   https://www.ruralhealthinfo.org/topics/covid-19
Subscribe to Our Newsletters
BEEF Magazine is the source for beef production, management and market news.
You May Also Like
---