Cull heifers early; PLUS: The true costs of an open cow
Cull heifers early; PLUS: The true costs of an open cow
Want to save money on your feed costs this winter? Don't skip pregnancy checking.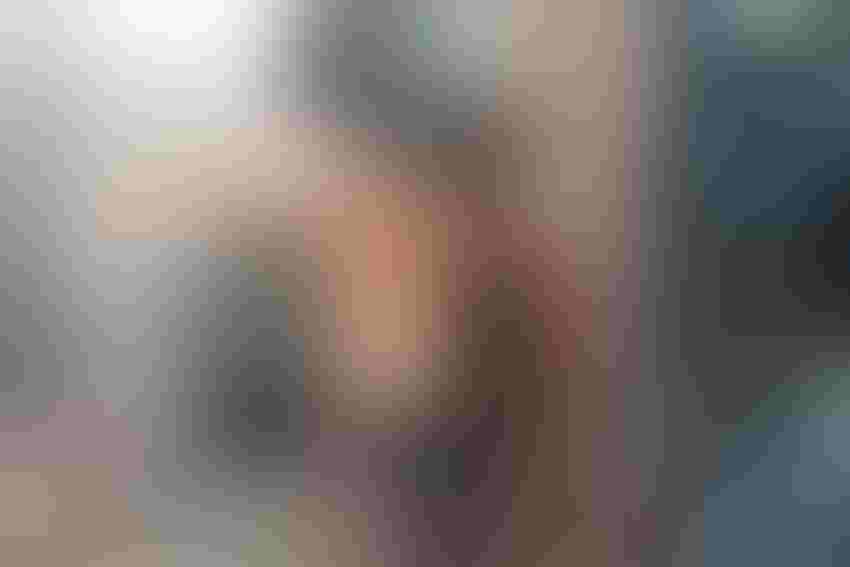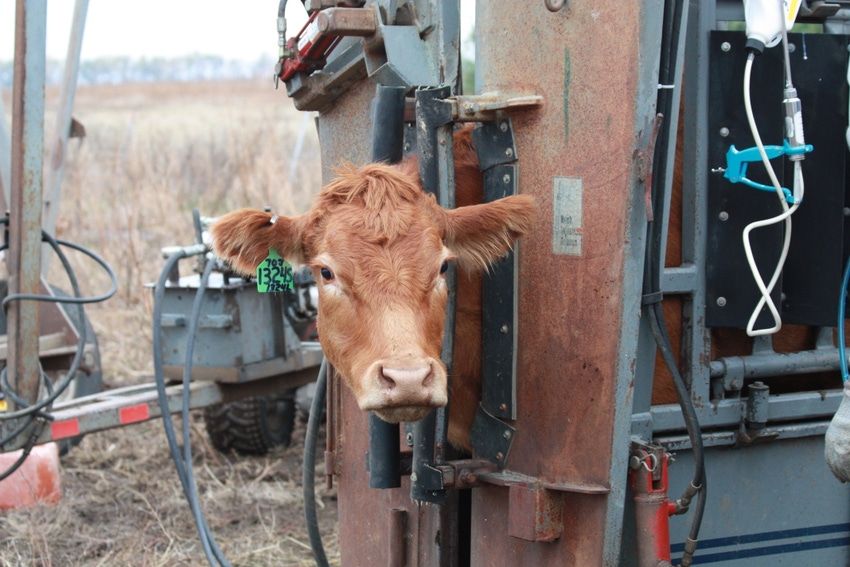 On one of our recent evening pasture checks, we saw a yearling heifer coming into heat. Upon further observation, we were assured that our bull was still in working condition, and we continued with our ride — checking fences, calves, creep feeders and water sources along the way.
Later that night, after returning to the house and adding the breeding date to our records, we were disappointed to note that this particular female had been bred 60 days already via artificial insemination.
These things happen, of course, but taking the time to notice these breeding dates offers us some valuable information to reference when our veterinarian comes in the fall to pregnancy check the herd. We never rely solely on our observations alone, of course, but having those notes is nice to cross examine, particularly if the veterinarian is guesstimating how far along the cow is in her pregnancy.
Like so many ranchers, we breed our replacement heifers 4-6 weeks earlier than our mature cows. In a recent Ohio State University Beef Cattle Letter article, Glenn Selk, Oklahoma State University, suggests that producers should also pregnancy check the replacement heifers earlier than the rest of the herd and then culling those open females ahead of the rush of cull cows in the fall.
Selk says culling heifers immediately after pregnancy checking serves three economically beneficial purposes.
READ: When is the best time to sell cull cows?
First, Selk says by identifying and culling heifers early, producers can remove sub-fertile females from the herd.
Selk writes, "Lifetime cow studies from Montana indicated that properly developed heifers that were exposed to fertile bulls but did not become pregnant were often sub-fertile compared to the heifers that did conceive. In fact, when the heifers that failed to breed in the first breeding season were followed throughout their lifetimes, they averaged a 55% yearly calf crop. Despite the fact that reproduction is not a highly heritable trait, it also makes sense to remove this genetic material from the herd so as to not proliferate females that are difficult to get bred."
Second, Selk says culling open heifers early will reduce summer forage and winter feed costs.
He explains, "If the rancher waits until next spring to find out which heifers do not calve, the pasture use and winter feed expense will still be lost and there will be no calf to eventually help pay the bills. This is money that can better be spent in properly feeding cows that are pregnant and will be producing a salable product the following fall."

And finally, Selk says that by pregnancy checking heifers 60 days after the breeding season is over, producers can still market the heifers while they are young enough to go to a feedlot to be fed for a Choice beef market.
Selk says, "'B' maturity carcasses (those estimated to be 30 months of age or older) are very unlikely to be graded Choice and cannot be graded Select. As a result, the heifers that are close to 2 years of age will suffer a price discount. If we wait until next spring to identify which 2-year-olds did not get bred, then we will be culling a female that will be marketed at a noticeable discount compared to the price per pound that she would have brought this summer as a much younger animal."
READ: 5 tips for getting the most cash for your cull cows
While we typically pregnancy check the entire herd all at once at the end of October following weaning, this could be a useful strategy to incorporate to get the most dollars out of cull heifers and recoup some of those initial costs of developing and feeding young females.
Regardless of how you manage your herd during the breeding season or how tight of a calving window you aim to stick to, one of the biggest tools producers can use to improve their bottom lines is to pregnancy check the herd. Yet, so many skip this step, and as a result, end up feeding costly forages to open females all winter long.
So what is the true cost of skipping this management step? Turns out, the decision to skip pregnancy examinations is quite expensive in the long tun.
Andrew Griffith, University of Tennessee assistant ag economics professor, says while the cost of a pregnancy diagnosis will run a producer $5 to $10 per head, an open cow costs much, much more.
Griffith writes, "Unless actively looking for signs of a cow returning to estrous, the cost of pregnancy diagnosis is the cost of feeding the cow from the end of the breeding season until the end of the calving season and then finding out the cow was not bred. That cost can vary depending on the time of year and weather conditions but will generally range from $200 to $400 per head. Thus, finding one open cow in a herd of 40 will essentially pay for pregnancy checking."
Good veterinarians' calendars fill up quickly in the fall, so schedule your pregnancy checks now to ensure you can squeeze in this money-saving management tool in the fall.
The opinions of Amanda Radke are not necessarily those of beefmagazine.com or Farm Progress.
Subscribe to Our Newsletters
BEEF Magazine is the source for beef production, management and market news.
You May Also Like
---