Del Miles of Colorado named to veterinarians's hall of fame
Del Miles of Colorado named to veterinarians's hall of fame
Miles called a pioneer in data-driven decision-making and preventive medicine, and a mentor to many.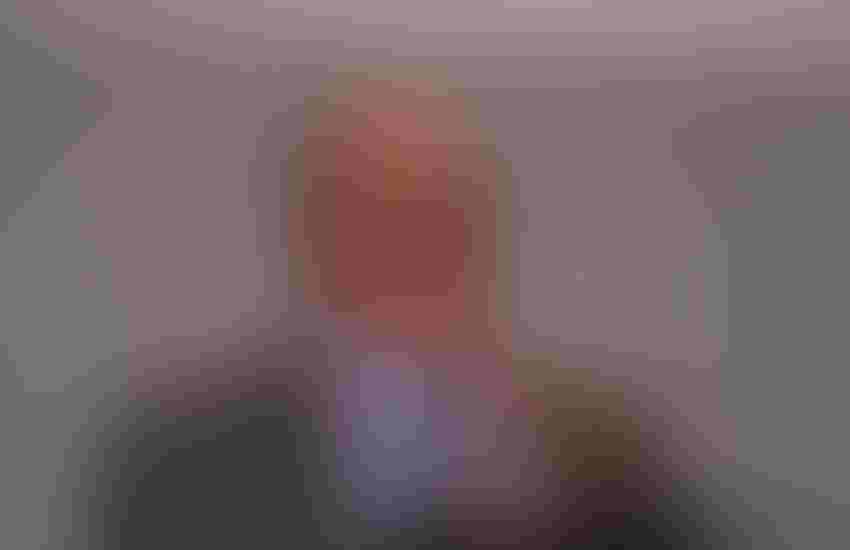 Dr. Del Miles of Greeley, Colorado
Alan Newport
Dr. Delbert "Del" Miles, a feedlot veterinarian from Greeley, Colorado, last week was recognized for his dedication to the health and well-being of cattle at the 2018 American Association of Bovine Practitioners (AABP) Annual Conference in Phoenix, Arizona.
Miles was named the beef honoree to the Cattle Production Veterinarian Hall of Fame (CPVHOF).
The CPVHOF honors the traditions of production veterinary medicine and the individuals who have made a lasting impact on the profession.
Dr. Miles was an early leader in the Beef Quality Assurance program and had a practice motto of "management over medicine." He designed treatment protocols that were cost-efficient but resulted in less stress on sick cattle. Many of the most-recognized feedlot veterinarians call him a mentor because of his use of data-driven decisions, in addition to his personal interest in people and the help he provides other veterinarians and clients.
Dr. Miles received his DVM from the University in 1966, and his master's degree in veterinary pathology from Kansas State University in 1970. He then entered into a mixed practice and feedlot consulting business. Later he became an instructor at Kansas State University while working on his graduate degree. He worked for Cutter Laboratories, Great Plains Chemical Company, Miller Feedlots, Inc., and from 1984 to present, for Veterinary Research & Consulting Services, LLC.
He has a long history with veterinary medicine organizations. He was a past president of the Academy of Veterinary Consultants and was Consultant of the Year for AVC in 1987. He has been an AABP director and has won several awards through AABP: These include the AABP Award of Excellence in Preventive Veterinary Medicine in 1988; AABP Bovine Practitioner of the Year in 1997. He also has been a member of several state veterinary associations as well as the National Cattlemen's Beef Association and the Colorado Cattle Feeders.
Dr. Leland "Lee" Allenstein, formerly of Wisconsin, was posthumously named the dairy honoree to this year's CPVHOF.
Source: AABP
Subscribe to Our Newsletters
BEEF Magazine is the source for beef production, management and market news.
You May Also Like
---