Diagnosing Stocker Cattle Health Wrecks
Diagnosing Stocker Cattle Health Wrecks
When the dead pile is growing higher than hope, and exactly when you feel like there's no time to lose; that's when you should take more time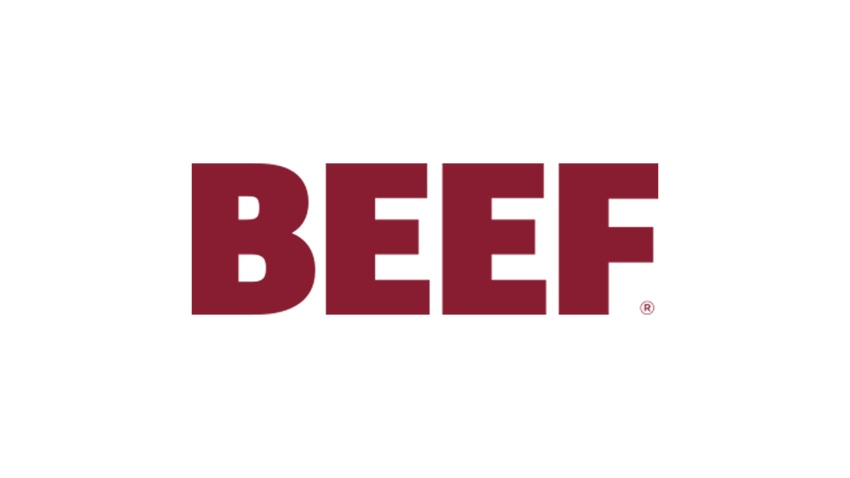 When the dead pile is growing higher than hope, and exactly when you feel like there's no time to lose; that's when you should take more time. In this case, more time to assess what's truly happening.
"When we walk into a high mortality situation for bovine respiratory disease (BRD), the first thing we have to ask ourselves is whether we're dealing with a high case fatality rate (CFR) or a problem with morbidity," explains Dan Thomson, DVM and Jones Professor of Production Medicine and Epidemiology at Kansas State University (KSU).
CFR is the number of calves within a group that were treated and died, divided by the number of cattle within the group that were treated. Morbidity rate is simply the number of head treated within a group divided by the number in the group. Thomson says confusing the two can lead to making wrong choices.
Suppose the mortality rate of newly arrived stocker cattle is already running 5%, compared to 1% for the last group. If you focus on mortality alone, Thomson says the knee-jerk reaction is to hasten to change treatment products and protocols, if not dump your vet. When you consider CFR, though, both mortality rates may in fact be equal; if 50% of the new pen was pulled and treated vs. 10% in the previous one.
In this case, Thomson explains, "The drugs and the protocol worked the same as they did the last time. Cattle don't die directly after treatment for BRD. We would like to think that the cattle dying in the hospital were treated during the last few days. However, according to feedlot research in 2003, the average time interval in days between day of first treatment and death for all cases was 30 days."
Thomson spent a number of years directing the health receiving program of one of the nation's largest cattle feeding organizations. He says 10% of the cattle you treat for BRD will succumb to the disease, no matter what you do or don't do.
Here's another way producers can fool themselves.
"Switch your antibiotic about a week into a wreck, and the second antibiotic will look like a real savior," explains Mike Apley, DVM, KSU professor of production medicine/clinical pharmacology. In an April 2008 article in BEEF entitled "Twelve truths about BRD wrecks," Apley wrote that the time from initial treatment to death is often shorter (just a few days), and the number of treated cattle that die (CFR) is often higher in the first few days' worth of sick cattle in a stale group.
"This is because those cattle were well along in the disease process upon arrival. The second drug will appear to be better due to the type of cattle being treated," he said.
In other words, Thomson explains, by changing drugs 30-60 days into the wreck, "the new protocol or new veterinarian rides the epidemiological curve to glory. The same thing would have happened without changing."
Along the way, Thomson explains, any of the low-risk calves become higher-risk calves because producers are spending all their time with the high-risk ones.
Lowering the odds
That's one reason Thomson believes in using metaphylaxis with high-risk calves on arrival. Think of "high-risk" being the unweaned, commingled, long-haul variety of calf.
"You can expect to cut the morbidity rate in half," Thomson says. "Metaphylaxis to high-risk calves on arrival is to cattle health what implants are to increasing feed efficiency and gain in growing cattle."
Other areas worth some added receiving attention include such things as the time of rest before processing, time of castration and available labor (see "15 Stocker Receiving Tips").
Of course, nothing beats prevention, something largely out of stocker producers' hands by the time they receive cattle.
"I used to think order buyers and sale barns were the problem, but it's the people who are producing them and not preparing the calves adequately to enter the market channel," Thomson says.
Sidebar: 15 stocker receiving tips
Here's a list of 15 tips from Kansas State University DVM Dan Thomson on muscling up the effectiveness of your stocker-receiving program:
The longer you take to build a pen, the greater the risk for a health wreck.

"Castrate on arrival. If you wait two weeks, too many are in the hospital; if you wait for the first implant, there's too much fat in the scrotum." Thomson recommends knife cutting for calves up to 600 lbs.

Make sure every animal can stand at the bunk and eat post-arrival; Thomson recommends a maximum of 21 in. of linear bunk space and a minimum of 10 in.

It doesn't matter how many times a day cattle are fed, nor does the time of day matter as long as it's regular, relative to the sun. In other words, start adjusting for Daylight Savings Time in increments about two weeks ahead of the change.

"If cattle aren't consuming 1.5% of their body weight by 1½ weeks after receiving, a health wreck is coming," Thomson says.

Wait two days before increasing the ration again; raise and cut feed no more than 10% at a time.

"Good quality hay top-dressed with a mill ration is excellent for calves that aren't bunk-broke. A lot of nutritionists tell us not to feed hay, but I maintain it's worth more than anything we can give them through a needle at receiving."

Ensure that clean water is available and plentiful. Some of the common problems include troughs that are too tall for calves, cattle that are unable to identify the water source, too little water pressure, too little linear space, and stray voltage.

When you're reading bunks, you can tell your feeding volume is about right if a third of the cattle are at the bunk, another third are standing up, and the last third are disinterested."If the cattle are two or three deep at the bunk, you're behind them on feed. If none are at the bunk, you're ahead of them of feed," Thomson says.

You need twice as many people to take care of the same number of high-risk calves as low-risk ones. Or, the same number of people can take care of twice as many low-risk calves as they can high-risk ones.

Ride pens of high-risk calves twice daily.

Calves treated with a short-duration antibiotic every day have twice the case fatality rate as those given a long-duration antibiotic that are treated and then left alone for the labeled duration of therapy.

"When treating calves for bovine respiratory disease (BRD) we have yet to see a positive response to using ancillary treatment in combination with the antibiotic."

It's better to be a day early than a week late in euthanizing cattle that are suffering.

Of the cattle treated three times in the feedyard for BRD, 50% recover, 25% die, and 25% become railers.
Subscribe to Our Newsletters
BEEF Magazine is the source for beef production, management and market news.
You May Also Like
---