Export Interest In U.S. Breeding Cattle Has Skyrocketed
Export Interest In U.S. Breeding Cattle Has Skyrocketed
Exports of U.S. breeding cattle to Russia in recent years has exceed those to Canada and Mexico. Read more about the U.S. beef foreign trade industry here.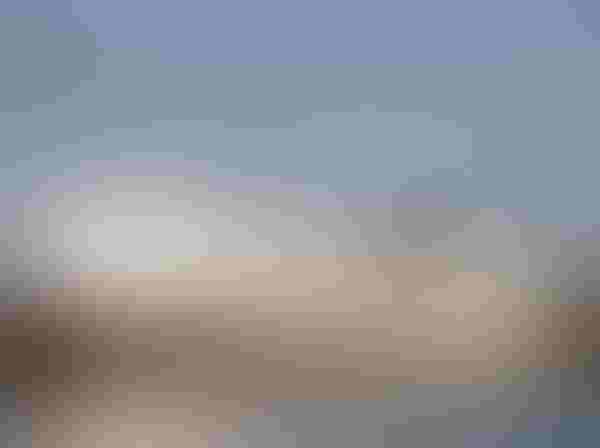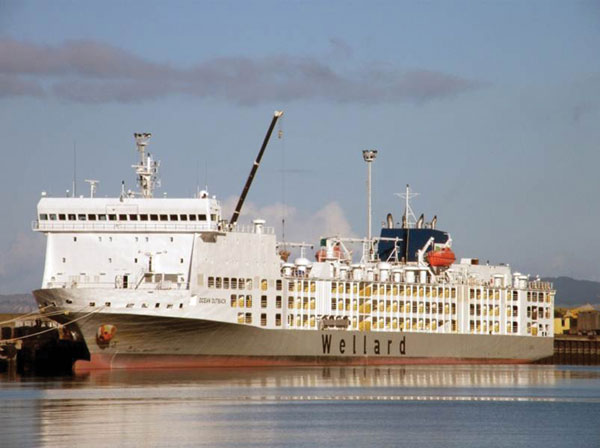 "Honestly, it's probably the strongest opportunity I've seen in the 20 years I've been managing this organization," says Michael Phillips, president and CEO U.S. Livestock Genetics Export, Inc. (USLGE), a not-for-profit national trade association that includes a number of livestock and breed organizations.
Phillips is speaking of the surging interest in U.S. beef and dairy breeding cattle in recent years, especially from Russia and other Eastern European countries.
"We've seen an increase in live cattle exports assembled and quarantined in Kansas for export to Russia," says Kimberly Kirkham, DVM, Kansas Area Veterinarian in Charge for USDA's Animal and Plant Health Inspection Service (APHIS) Veterinary Services. "These exports have joined the ranks of and currently exceed those to Canada and Mexico."
The value of the dollar in recent years has provided added incentive.
Keep in mind, the total number of beef breeding females exported each of the last several years, represents only a relative handful of the nation's herd. But, increased interest is nothing short of staggering (Tables 1-3).
Mark Spare of Ashland, KS, saw firsthand how one Russian company is helping build that nation's beef cattle herd. Spare contracted his management service to Miratorg last year. The company is owned by two brothers who, along with shareholders, already had success in building operations within Russia's poultry and pork sectors. These days, they're building large ranches—3,000 cows per ranch—in the Brjansk (pronounced Bree-ansk) region of southwestern Russia.
When Spare arrived there last May, Miratorg had already imported 51,000 beef cows and heifers from the U.S. and Australia. Except for about 200 head of Red Angus, these are all registered black Angus.
That's what started the buzz about five years ago, thousands of Angus cattle assembled and quarantined in Nebraska and shipped to Russia.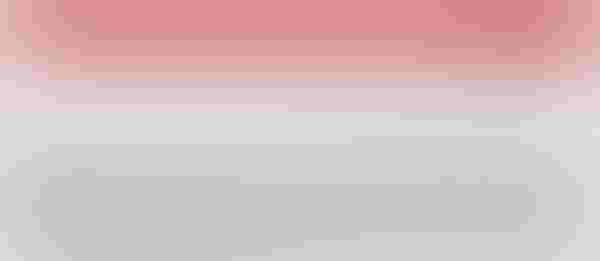 Darrel DeGrofft, DVM, co-owner of Colorado Genetics, has been at three of the original Russian ranches several times.
"They want to increase cattle numbers, and also the quality of their beef," Dr. DeGrofft says. He explains domestic beef production in what was the Soviet Union had become comprised mostly of the leavings from its dairy industry. Though Eastern European countries import beef, recent interest in breeding cattle from countries like Russia represent the first post-Soviet attempt at developing a domestic beef industry.
Phillips adds that interest in Hereford is on the rise in other Eastern European countries.
"Some ranches have only American cattle, some have only Australian cattle and some are a mix," Spare says. Though yet to be achieved, he explains Miratorg's goal is to have at last one American manager and one American cowboy on each ranch.
Spare and a fellow American were charged with preparing the heifers from eight ranches for breeding. "It was primarily a 14-day Controlled Internal Drug Release (CIDR) program," he explains. The Russian company brought over American AI technicians to do the breeding.
Spare was appointed a ranch manager in August. He chose not to renew his contract when it expired this winter.
Though there is no direct comparison, Spare says the geography in that part of Russia reminded him of parts of South Dakota, along with stirrup-high grass in the summer and the dense woods of the East Coast.
"The terrain made it a challenge every day to be on a horse, to move cattle and to communicate with the Russians," Spare says. Besides the language and cultural barriers, he explains the Russian interpreters weren't mobile; communication with the crews had to wait until interpreters were available.
Spare says Miratorg plans to import another 50,000 beef breeding females each year until they stock 50 ranches at 3,000 cows each.
As with the dairy industry previously, Dr. DeGrofft says, "The Russian government has put a lot of money into building that country's beef herd, bringing in feedlots and packing plants."
Dr. DeGrofft and fellow Colorado Genetics owner, Deb Rest, spent a month in Russia last summer breeding 700 cows and working on an embryo transfer project on two different ranches. Well, it was supposed to be 700 head, but 100 were bred. That speaks to the lack of training and basic management which still lacks in some countries interested in developing a beef industry (more later).
Growing Opportunity for Veterinarians
"Exporting has helped us sustain our practice during the drought," says Travis McCarty, DVM, one of four veterinarians at the Ashland Veterinary Center at Ashland, Kan.
"Having four veterinarians allows us to devote one veterinarian to these projects full time, and they are projects," explains Dr. McCarty, who is the designated export manager in the Ashland practice.
In simple terms, the exports Dr. McCarty has managed for export to Russia and Eastern Europe (about a third beef cattle and the remainder dairy) comprises quarantine groups of 1,500-6,000 head of cattle. The quarantine lasts about a month, with cattle going through the chute two, three or four times, depending on the export destination and other factors. A federal veterinarian inspects the cattle when they load out for the port at Galveston, Texas. Just the logistics of coordinating 70 semis or so takes a fair effort. The whole process revolves around having cattle at the port to meet a ship that has been lined up months in advance. Missing the shipping date incurs economic penalties that quickly run into six figures, whether you drop the ball on the first day of the process or the last.
"We've had two quarantines going on at the same time," Dr. McCarty says.
"We strive to coordinate all activities with the accredited veterinarian, testing laboratory, isolation facility, export and department of agriculture," Dr. Kirkham says. "In Kansas, an accredited veterinarian works with state and federal authorities who make sure requirements are met and efforts are maximized."
"Vets communicate regularly with us. We coordinate the test results and coordinate with the state department of agriculture," Dr. Kirkham says. The APHIS office also coordinates a massive amount of requisite data, from the electronic individual animal ID numbers, to testing dates, to test results. That effort has become easier for her office and the veterinarians involved through development and introduction of what is called Mobile Information Management Software which veterinarians can use chute-side via a Personal Digital Assistant (PDA).
For veterinarians interested in becoming part of the export process, Dr. McCarty explains the bottom line challenge is, "Coming up with a plan to get everything accomplished for the health certificate in a short period of time without compromising animal welfare."
Dr. McCarty starts with the shipping date and works backwards identifying when each of the preceding and necessary steps must be complete.
"Countries often negotiate their requirements for import with the U.S.," Dr. Kirkham says. "These requirements often outline items such as isolation (quarantine) period, testing regimes, vaccination protocols, identification requirements, as well as the completion of an international health certificate by an accredited veterinarian."
In the case of the Russian exports, cattle can only come from states accredited to be free of bovine tuberculosis (TB) and brucellosis. Before cattle are purchased and before they can enter quarantine, Dr. McCarty says they have to be bled for bovine leukosis virus. A second leukosis test must be conducted 30 days later, along with TB testing and bleeding for Johne's and brucellosis while in quarantine.
Through it all, Dr. McCarty explains a Russian veterinarian is on hand to monitor the process.
"You need to put together the inventory, have all of the cattle identified and present the data to the USDA veterinarian," Dr. McCarty says. "They determine if the cattle are acceptable for quarantine."
Not only are tests expensive, there is fallout, of course. Dr. McCarty has seen a fallout as high as 15 percent for leukosis and as low as 2 percent.
"Everyone knows how to bleed cattle, how to do a TB test," Dr. McCarty says. "Data management is the biggest learning curve, getting the health certificate together and working with the quarantine facility (feedyards at Guymon, OK, and Montezuma, KS, in their case) to make sure the cattle are taken care of."
The facilities he works with have great crews. Still, cattle care is an ongoing challenge with that many cattle going through the chute for so many times, for so many tests in such a short period. Throughout this process, Dr. McCarty adds that the new cattle owners are looking for every way possible to shave days from the process.
Spare puts it this way: "The need for veterinarians isn't so much whether you're a capable veterinarian as it is the need for people who can communicate cross-culturally with people who don't necessarily know anything about cattle, what stress does to them, production efficiency or how we as Americans process information to find solutions."
According to Dr. McCarty, the boat ride to Russia usually takes about 21 days. Then there is a 21-day quarantine in Russia. In the case of bred females, they ship when they are about five months pregnant so they won't calve in transit or in either quarantine.
Export demand has been strong enough at times that the folks in Ashland have expanded their program by subcontracting some of the work. If demand strength continues, Dr. McCarty says they may consider more subcontracting.
Given how much time the process takes, though, Dr. McCarty says, "I think it would be tough for a single practitioner to do it."
International Demand for U.S. Genetics is Longstanding
Though the recent surge of interest in U.S. cattle has created lots of chatter, understand that this nation has a long history of exporting live breeding cattle and especially semen and embryos around the world.
"The U.S. is recognized as the world leader in genetic development," Phillips says. "Performance-based genetics have the U.S. at the top." If not looking to import live cattle, he explains international customers often look to buy semen first in order to improve the genetics they already have. Next, some look to embryos.
As alluded to by Dr. Kirkham earlier, Canada and Mexico have historically been the primary destination for U.S. breeding cattle exports. But frozen U.S. genetics have been moving around the world for decades.
That's were Dr. DeGrofft has focused much of his international effort for the past three decades.
"Sending frozen genetics is usually simpler," Dr. DeGrofft says. Though regulations for some countries like Russia can be complex, he explains that in addition to complying with the World Organization for Animal Health (OIE) requirements the regulation for Brazil and Canada are basically that a certified veterinarian do the embryo collection using CSS-approved semen and that the genetics come from herds accredited free of bovine tuberculosis and brucellosis.
Shipping frozen genetics is lots cheaper, too.
Like what you are reading? Subscribe to BEEF Daily for the latest industry news in your inbox Monday through Thursday.
Dr. DeGrofft shares a comparison of relative freight cost. "In 1992, we flew a load of heifers from Denver to Europe that cost $2,000 per head for freight. A boat ride from the East Coast at that time cost $200-$400 per head. We shipped 2,000 frozen embryos for less than $10 each."
The world is interested in U.S. non-breeding cattle, too. Countries as far-flung as Egypt, India and Iraq have either imported U.S. feeder cattle in recent years or are making efforts in that direction.
Phillips explains one reason for interest in U.S. feeder cattle is that drought and other limiters have diminished what had been traditional sources of supply for some countries.
Still, this author could find no definitive reason for why these countries would rather import feeder cattle than beef.
Service and Expertise are Needed as Much as Genetics
As much as genetics, the folks interviewed for this article say that many countries importing U.S. genetics also need training in basic cattle management, along with instruction in technical areas such as embryo transfer and artificial insemination.
"A lot of these countries want to leap ahead to the reproductive and genetic efficiency of the U.S. in 2013 without taking the necessary steps to get from where the U.S. was 50 years ago," Dr. DeGrofft says. "They truly need veterinary services and consultation for basic beef cattle management including health care, nutrition and reproduction."
The past says some of these countries will make the management transition. Some of the countries where Dr. DeGrofft taught embryo transfer techniques a couple of decades ago still import embryos but they have become technically self-sufficient.
Getting Started
For veterinarians interested in the export process or seeking information because clients are interested, Dr. DeGrofft says, "The first thing is to contact USDA to get the current export regulations." He adds that USDA is usually easy to work with. As a director for USLGE and the American Embryo Transfer Association, Dr. DeGrofft also says USDA continues to work with veterinarians in developing health regulations with the various countries.
Next, Dr. DeGrofft says he'd call the Livestock Exporters Association of the USA (LEA). "They can give you lots of information about insurance and financing to ensure that you get paid in the dollars you thought you were going to be paid in," he says. "They can give you information about quarantine facilities and shipping. Currently, we're being told it is taking four to eight months to get access to a ship."
Incidentally, LEA often crops up as an expert source in these kinds of conversations. That organization also offers annual seminars where those interested can get information and begin to network.
"Rather than reinvent the wheel, contact another veterinarian with export experience and other breeders who have exported to that country and see if they're willing to share their experiences," Dr. DeGrofft says.
"The biggest thing is communication. Veterinarians doing this for the first time need to make sure they're communicating with the USDA vet in charge," Dr. McCarty says. "I make sure I call the USDA vet in charge in the state where we intend to quarantine cattle. We need to have a team relationship with USDA.
"If you're going to do it, you really need to sit down first and have a conversation with the export company, the USDA vet and the feedlot manager."
"Our job is to assist veterinarians in figuring out what they need to do," Dr. Kirkham says. "I highly encourage veterinarians to become engaged with their local USDA APHIS office." She adds that veterinarians and exporters can find a wealth of help at the APHIS export website.
Of course, there is the language and cultural barrier, too, sometimes obvious and sometimes not.
A Closer Look: Kazakh Cowboys Tour North Dakota, Get Cattle-Tending Tips
"If the regulation specifies a territory, make sure you know how that's defined," Dr. DeGrofft says. Depending on the country it could mean an area as narrow as a county or as broad as an entire U.S. region.
Dr. DeGrofft was putting together an embryo export to Mexico several years ago. It never took place because of a flawed translation that mixed up "in vivo" with "in vitro".
Speaking of export neighbors north and south of U.S. borders, Dr. DeGrofft says the regulations and process make exporting live cattle to those countries easier than exporting off-shore.
"Deb faxes export papers to the border veterinarians and makes sure they will sign off on them before we ever load the trucks," he says.
"Any miscommunication leads to a need for flexibility," Spare says. "Be ready to slow everything down. You'll have to be able to make quick decisions and respond to the unexpected."
Besides language and cultural differences, Spare says some of the stop-and-go nature of the export process stems from the unknowns surrounding the process for importers.
"There's a lot of uncertainty on the buyer's part," Spare says. "They're still often unsure about what a successful venture looks like. Their values are different. You may get rubbed the wrong way."
Ultimately, the producer or veterinarian may encounter requirements that make them abandon the opportunity. If not, though, they may find opportunities they hadn't counted on.
For instance, Colorado Genetics has received recent inquiries about semen, embryo and live cattle from countries including Paraguay, Kazakhstan, India and Australia.
Undoubtedly, some of those inquiries represent tire kicking. Just as surely, some are the real deal.
"The whole U.S. system is its strength," Phillips says of international interest in U.S. beef cattle genetics.
 "Cattle have always been treated well in the United States and we could see those benefits when they reached Russia," Spare says. "I was very impressed with how the cattle could respond.
"To be a successful exporter, you can't lower your standards. As American producers, I think the most important thing is to maintain higher standards in the cattle, how we produce them and how we manage our ranches."
You might also like:
60+ Stunning Photos That Showcase Ranch Work Ethics
Cattle Market Weekly Audio Report, March 2, 2013
Increased Beef And Meat Production Add Market Pressure
Subscribe to Our Newsletters
BEEF Magazine is the source for beef production, management and market news.
You May Also Like
---