Genetic economic selection indices result in collective gain
Genetic economic selection indices result in collective gain
Economic selection indices improve selection and provide a road map to helping clients.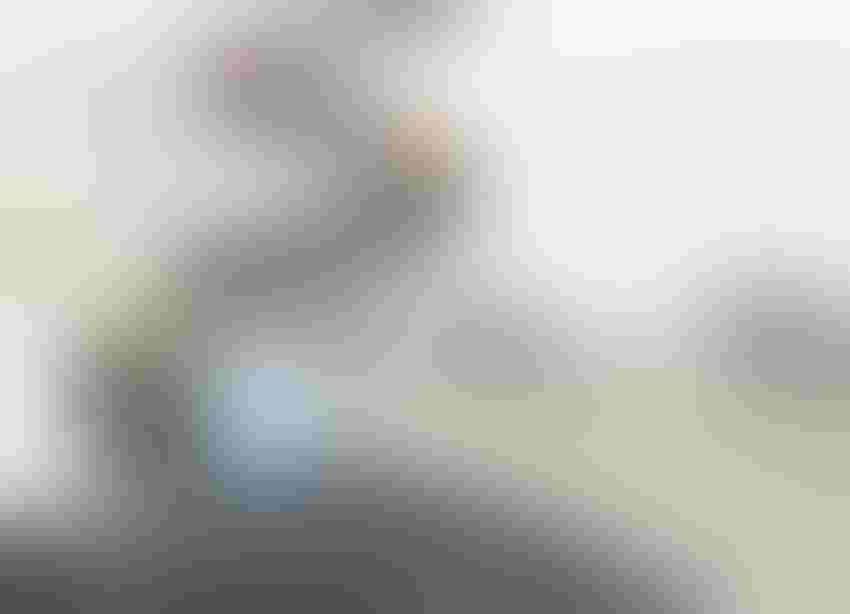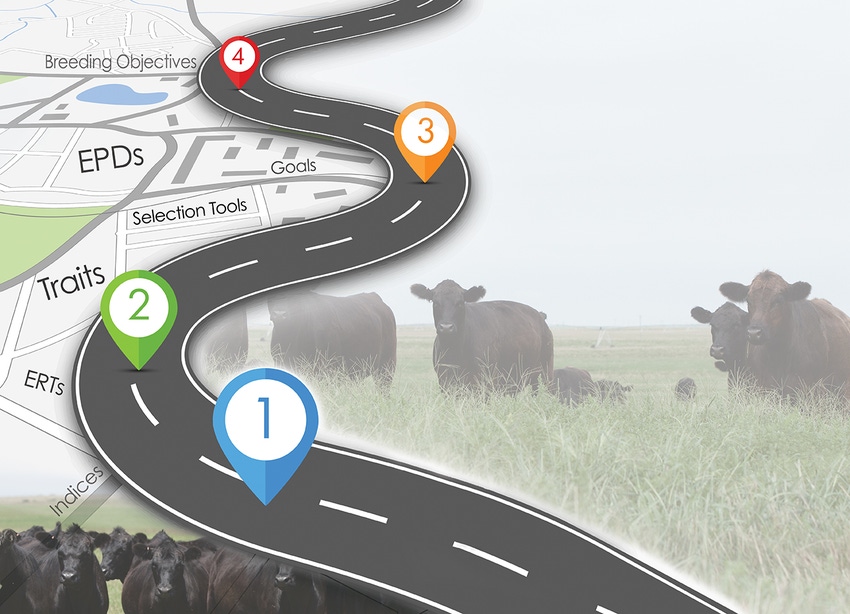 Sire selection should be driven by profit potential, not trait change," says Matt Spangler, Ph.D., beef genetics extension specialist at the University of Nebraska-Lincoln.
At last fall's annual Range Beef Cow Symposium, Spangler shared insights about selection indices and strategies producers can use to more effectively identify bulls that fit their breeding objectives for multiple traits.
Arguably, the same questions producers must answer in order to decide which tools and indices offer them the most potential, also serve as a template of sorts for veterinarians to use in helping cow-calf clients find ways to improve herd profitability.
Match selection tools to objectives
The first step, Spangler says, is to clearly identify breeding and marketing goals.
For instance, perhaps one producer intends to keep replacement heifers sired by the bull and then market the remaining peers at weaning. Another has no interest in replacements; they intend to retain ownership in their calves through the feedlot and market them on a specific value grid.
With that first answer, Spangler explains, "Then, you can formulate a list of the traits that actually impact both costs and revenue associated with the breeding and marketing objective."
With the former in mind, Spangler says, "It's critical to establish goals. Know what your current levels of production are, where the gaps are and have a true accounting for the costs of production."
In the terminal system described earlier, traits like yearling weight and carcass yield matter greatly. Conversely, traits like weaning weight, calving ease and stayability matter as much to the producer retaining heifers.
"Also, clearly identify if there are environmental constraints that impact your operation," Spangler says. As an example, no matter the breeding and marketing objective, he explains a high-stress, low-feed environment likely demands placing a maximum limit on traits like milking ability.
Ideally, the traits considered and incorporated into selection indices are what became known in the early 2000s as economically relevant traits (ERTs), rather than indicator traits of the ERTs.

BEEF Seedstock 100 List
Looking for a new seedstock provider? Use our UPDATED Seedstock 100 listing to find the largest bull sellers in the U.S. Browse the list here.
"An economically relevant trait is one directly associated with a cost of production or a revenue stream," Spangler explains.
Think here of a birth weight expected progeny difference (EPD) being an indicator trait for the ERT of calving ease. There is no cost or revenue directly associated with birth weight, but there certainly can be with calving ease. Similarly, an EPD for residual feed intake is the indicator for the ERT of actual dry matter intake.
In some cases, Spangler points out a particular trait can be an ERT or an indicator.
Consider the yearling weight EPD. For someone retaining ownership, it is an indicator trait for the ERT of carcass weight. For a producer who typically sells yearlings off of grass, weaning weight EPD is the indictor for the ERT of yearling weight.
"The point at which you sell is the ERT," Spangler says. "It's unfortunate that we're in a segmented industry where there is not full convergence between what's economically relevant to the industry and what's economically relevant to individual producers."
He uses tenderness as an example. It makes a world of difference to the industry, but outside of a niche system, there is currently no way for producers to be rewarded for improving tenderness.
In other cases, indicator traits may make the most sense to use. As Spangler explains, collecting the data for an ERT may be too costly or come too late in an animal's life to be of much use. In rare cases, he also mentions the co-heritability of an indicator trait may be higher than the heritability of the ERT, making the indicator trait more effective to use in selection.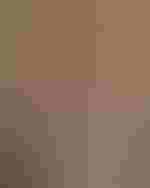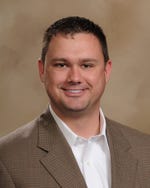 Matt Spangler
Moreover, Spangler says, "Many traits economically relevant to the industry are not currently evaluated or routinely collected."
Think here of things like reproductive phenotypes that aren't routinely collected in the seedstock sector, let alone in the commercial sector. On the other hand, the feedlot sector routinely collects calf health and treatment information, but there is currently no mainstream way to provide it for use in genetic evaluation.
"There needs to be a concerted effort going forward to be able to get the data that is collected every day in the industry—data that drives downstream value—incorporated into our national cattle evaluation," Spangler says.
Selection strategies for multiple traits
When it comes to selection strategies, multiple trait selection usually revolves around using independent culling levels, tandem selection (also known as sequential) or bio-economic selection indexes.
Producers who use independent culling levels establish maximum and minimum EPD levels for a range of traits. Bulls are only considered for use if they meet or exceed all of the requirements.
"The risk of using independent culling levels is that you may ignore candidates that may be of higher aggregate value but fall short in one of the threshold values," says Bob Weaber, Ph.D., extension specialist at Kansas State University. "The overall net merit of the individual animal, considering several traits of economic importance, provides a superior selection criterion than single trait selection or multiple trait selection via independent culling levels."

Breathtaking photos of winter on the ranch
The first snow hit parts of the Midwest this week. Mentally prepare for the winter wonderland with these stunning photos. See photos here.
Tandem selection is the strategy of selecting for improvement in a single trait until the desired level of potential performance is achieved, then moving on to do the same with another trait and so on.
"It's a horribly inefficient way of practicing multiple trait selection," Spangler says. "You can
actually erode progress made with the first trait when you begin working on the next one."
That's why there's renewed focus on bio-economic selection indices.
Simply put, an economic selection index accounts for the traits associated with a particular breeding objective, with each of those traits weighted for their relative economic performance.
"In its simplest form, the selection index defines an animal's economic merit as a parent in terms of a mathematical function," Weaber explains. "Traits that have larger impacts on profit or the production goal have larger economic weights associated with them."
Use the appropriate selection index
Think back to the terminal program described earlier, where the defined objective is producing calves for retained ownership and grid marketing. The appropriate selection index would include and assign the most economic value to traits like carcass weight, carcass yield and carcass quality.
Rather than focus on the traits of importance individually, a producer can focus on identifying bulls with index values that suggest they possess an optimum combination of traits that mean the most to their individual breeding objectives.
"For commercial cattle producers who can succinctly define their objectives, the selection of sires within breed is dramatically simplified through the use of selection indices," Weaber explains.
Plus, selection indexes help avoid missed opportunity.
"Selection indexes allow superior performance of one trait to offset less than average performance in another trait because they are weighted based on the relative economic performance," Spangler says.
Economic weights are established through computer simulation.
No, there's little chance the economics derived through simulation will match those of an individual operation. But, that's not the point.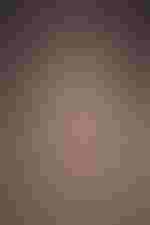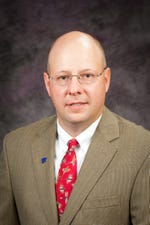 Bob Weaber
Weaber explains the simulation models used to develop selection indexes are such that animal ranking remains correct, despite deviation in costs or revenue between the model and individual operations.
"In beef cattle selection, rank of animals is generally more important than the value associated with an index or EPD," Weaber says.
Of course, without answering the questions at the outset concerning the breeding objective, using the wrong index means having the opportunity to increase the accuracy of being exactly wrong. 
"The key to success is selection of the appropriate index by aligning market end point of the index with your operation's end point," Weaber says.
Most all selection indexes offered by breed associations currently are what Weaber describes as generalized indexes. "Generalized indexes are applied on a breed-wide basis and are appropriate wherever breeding objectives are consistent across large segments of the animal population," Weaber says.
Perhaps the most recognized selection index in current use is the $B (beef) index from the American Angus Association. It is geared toward producers whose end point is beef carcasses from retained ownership marketed on a grid that favors carcass quality, especially Certified Angus Beef.
Conversely, the progeny end point for the $Cow index offered by the American Gelbvieh Association is aimed at producers keeping replacement heifers.
In between, or perhaps encompassing the spectrum, is the HerdBuilder index from the Red Angus Association of America. It's considered an all-purpose index.
Look at Table 1 for a sampling of an expanded table of economic selection indices described in beef cattle economic selection indices at eBEEF.org. It's a fact sheet by Weaber offering further insight.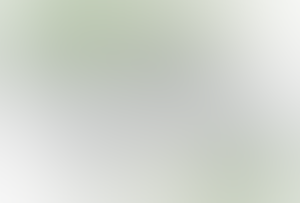 Spangler also describes how producers can utilize selection indices to determine how much more value a particular bull might have to a specific program compared to another.
He uses the HerdBuilder index as an example. The units associated with the numerical value for this index are dollars per head. Suppose one bull had an index of 134, while another was 110—a difference of average expected progeny value between them of $24 per head. Further, suppose each bull is expected to sire 30 calves per year for four years. Those 120 calves multiplied by the value advantage of the first bull suggest that particular bull is worth $2,880 more than the other bull. Obviously, that's not exact, and the first bull may sell for far more than the extra value identified, but you see the point.
"Selection indexes are a powerful tool. They are a preferred tool for practicing multiple trait selection, but you have to use the one that is most appropriate for your personal breeding objective," Spangler emphasizes.
"The selection index provides a natural connection between the net merit of an animal's genotype and its relationship with profit," Weaber says.
"Don't make bull selection more cumbersome that it needs to be," Spangler says. "Tools like economic selection indices help point us in the right direction."
You might also like:
Enjoy a laugh! Holmes and Fletcher Classic Cartoons
13 things to consider to holistically manage your cowherd
So you want to be a sustainable rancher? 7 steps to make it happen
Can you use snow as a water resource for your cattle?
100+ spring calving photos from readers
It's hay time! 10 new mower conditioners in 2016
Subscribe to Our Newsletters
BEEF Magazine is the source for beef production, management and market news.
You May Also Like
---