Get more calves by switching to inactivated vaccines
Get more calves by switching to inactivated vaccines
Switching to Vira Shield® improved conception rates and increased the number of calves born early in the calving season.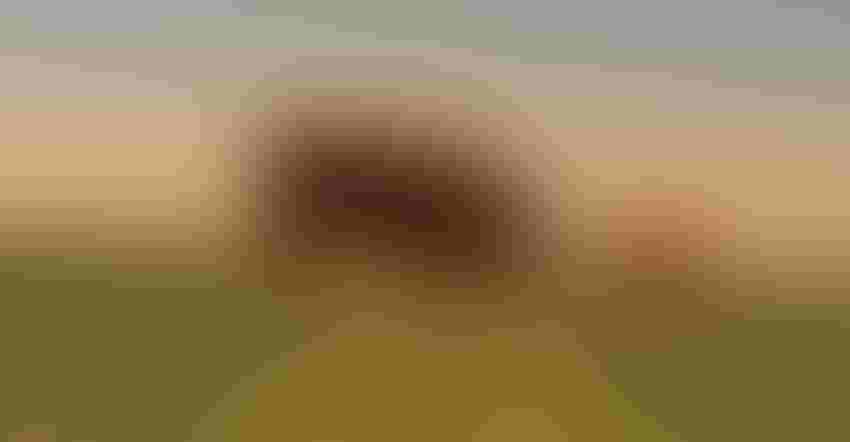 For years, modified live virus (MLV) vaccines have been the gold standard when it comes to disease prevention in beef cow herds. Research suggests though, that old vaccine paradigms may need to change.
A research study conducted by a team led by Dr. George Perry at South Dakota State University looked at the impact on reproduction from using either an MLV or an inactivated vaccine prior to breeding. In the study, 1,304 head across nine herds that had all been on an MLV prebreeding vaccination program for many years were either administered an inactivated vaccine (Vira Shield®) 60 and 30 days prior to breeding, an MLV 30 days prior to breeding, or a control. All females were then bred using a synchronization program.
Cows and heifers treated with the inactivated vaccine Vira Shield had a 6.5% higher artificial insemination conception rate over the MLV.1 Those same cows and heifers had a 4.3% higher pregnancy rate at day 56 after breeding.1 This improvement in conception and pregnancy rates resulted in a greater percentage of animals calving and those calving in the first 30 days of the calving season.1
The significance of these numbers have a big impact for producers. First, research shows that cows that calve in the first 21 days of the calving season result in more calves over the lifetime of the herd.2 These cows also produce more pounds of weaned calves over their lifetime—heifers that calve early the first year produce an additional 350 pounds of weaning weight by their sixth calf.2
Producers can gain an additional $2,912 profit (per 100-cows) just by switching to an inactivated from an MLV vaccine.1 That's $2,550 more for three extra pregnant cows based on July 2019 USDA data, and $362 more for calves born earlier yielding 315 pounds of extra weaning weight at $115/cwt. The financial advantage covers three more pregnant cows and more calves born early in the calving season.
Shifting your vaccine program isn't difficult and could result in better reproduction success in your herd. To start, continue administering an MLV on heifers at branding and weaning. But instead of continuing on the MLV path, transition those heifers to an inactivated vaccine, like Vira Shield, once they enter the breeding herd. This provides an optimal balance of increased fertility and the prevention of infectious abortions caused by Bovine Viral Diarrhea (BVD)3 and Infectious Bovine Rhinotracheitis (IBR).4
Every so often, paradigms need to change. Switching to an inactivated vaccine once cows and heifers get into the breeding herd is a simple shift that can have a significant impact on the profitability of your herd.
1Perry GA, Larimore EL, Crosswhite MR, et al. Safety of vaccination with an inactivated or modified-live viral reproductive vaccine when compared to sterile saline in beef cows. J Vet Sci Res 2016;2:35-41.
2Cushman RA, Kill LK, Funston RN, et al. Heifer calving date positively influences calf weaning weights through six parturitions. J Anim Sci 2013;91(9):4486-91.
3Zimmerman AD, et al. Efficacy of bovine herpesvirus-1 inactivated vaccine against abortion and stillbirth in pregnant heifers. JAVMA 2007;231:1386-1389.
4Chase CCL. Protection with an inactivated vaccine against IBR, BRSV and BVDV. Paper presented at: Annual Meeting of the American Association of Bovine Practitioners. San Antonio, TX. 1995. Vira Shield has no approved claim for duration of immunity for BVD Type 2.
Subscribe to Our Newsletters
BEEF Magazine is the source for beef production, management and market news.
You May Also Like
---