Growing Forward
Growing Forward
Helping clients grow herd numbers and genetic returns can increase practice income, whether or not the nation's herd is expanding.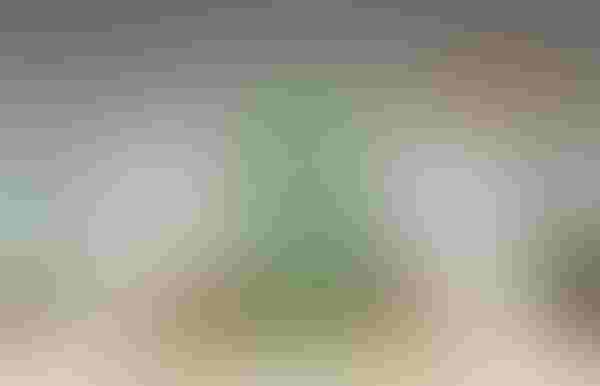 I think we're in the sweet spot of heifer development," says Voyd Brown, DVM of Barry County Veterinary Services (BCVS) at Cassville, Mo.
Brown is talking about the evolution of a growing BCVS service, as well as the opportunity for a national cattle herd that appears to be on the verge of expansion.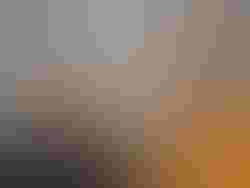 Heifer development in this case includes measuring the pelvic area of heifers, scoring the reproductive tract, weighing them, and evaluating structural fitness. The program at BCVS mirrors the state's innovative Show-Me-Select Heifer Development program that began in 1996. Brown and his partner, David Cupps, DVM, were among the first to enroll in that program.
In terms of the nation's cow herd, consider that the 29.9 million beef cows reported in the January 1 inventory represented the paltriest herd since 1962. Last year's calf crop was the fewest since 1950. Depending on how you slide the beads on the abacus of assumption, herd expansion this time around will be slower, flatter and more regional than at any time in the past. Hobbled to a different pony, that means every heifer retained for replacement has exponentially more value. Consequently, objective measurements utilized in heifer selection and development have more value.
Though Cupps and Brown dove into the Show-Me-Select program as an educational tool and to help clients qualify heifers for Show-Me-Select sales, they say 95 percent of the heifer development they do for clients today has nothing to do with that particular program. Instead, clients have seen the economic benefits of heifer development accrue in their herds.
Keep in mind, the typical BCVS client has fewer than 100 cows.
Holly Roe-Johnson, DVM sees the same kind of growing interest in her Hosmer Veterinary Clinic in South Dakota. About 90 percent of her practice is cow-calf, including about 15 percent feedlot.
"Our producers are beginning to see that pelvic measures are a management tool rather than an added cost," Roe-Johnson says. "We have eliminated a lot of the heifer calving problems."
For clients unconvinced, Roe-Johnson says an opportune time to chat about it occurs when she's in the middle of pulling or cutting out a calf, a problem that could have been prevented.
Likewise, Roe-Johnson says more producers are seeing the management opportunity rather than the cost that comes with pregnancy checking via ultrasound, mostly heifers, but some cows, too.
By confirming pregnancy status earlier, she explains her clients understand they can remove open females from the breeding group sooner, whether they sell them immediately or turn them out to market as yearlings, exploiting the seasonal market advantage in late summer. Roe-Johnson adds, "No one wants to feed $6 corn or high-priced silage to an open heifer or cow." She had more ultrasound appointments last fall than at any time during her eight years of practice in Hosmer.
Moreover, Roe-Johnson says during the nightmarish winter of 2011, producers who had ultrasounded could see which heifers and cows should be calving at what time. They could move the imminent calvers closer to home rather than trying to keep an eye on the entire herd.
Genetics-Records Services Return More Dollars
Veterinary services related to reproduction, genetics and herd records are among those that increase annual gross income the most in veterinary practices, says Brad White, DVM, Associate Professor of Production Medicine at the College of Veterinary Medicine at Kansas State University.
Consider a 2009 study conducted by White; fellow veterinarian Dan Goehl, DVM of Canton Veterinary Clinic in Missouri; and Amy Brusk, a Grant Specialist in the College of Veterinary Medicine at Kansas State University.
White explains the ups and down of gross practice income per veterinarian (GPIV) is routinely monitored. What rarely occurs, he says, is evaluating what parts of the practice are related to more or less gross income growth. That was the aim of the study.
In round numbers, responses from veterinarians in 21 states—those with cow-calf services accounting for at least 40 percent of their practice income—indicate the five-year increase in GPIV was 7.2 percent. For practices spending more than 10 percent of their time helping clients with records, the average increase in GPIV was 13.3 percent. For those spending more than 10 percent of their time on genetic consulting, the average increase in GPIV was 12.7 percent.
"Increased practice growth rate associated with these specific professional services may be indicative of genetic counseling and herd record keeping being high value-generating activities," White says. "Increasing the amount of veterinary time toward professional services that generate a higher net income is likely a contributing factor to higher growth rates."
White says the genetic consulting in the study refers to everything from heifer development to genetic selection. Also, keep in mind the sample size is small, though White believes it is representative.
"I think there are obviously some opportunities," White says. "It's a matter of recognizing the opportunity to sit down with a client, look at their records and goals and work together to develop a management plan to achieve those goals (see Hub Wise, page 24). It's a matter of asking what you can provide that will benefit both your client and you."
Using Economics to Convince
"As our producers got more informed about the benefits of developing heifers, we started talking with them about using fixed timed artificial insemination (FTAI), getting more calves earlier in the season and using the right genetics," Cupps says.
Between cost and improved pregnancy, Cupps says, "Improvements in estrus cycle management make fixed time breeding a no-brainer for heifers and cows." He adds that in their own cost spreadsheets, FTAI typically costs less than using a bull.
Saving on bull costs is why Roe-Johnson is also seeing some interest in FTAI.
Brown stresses, "Using these protocols, the animal has to come through the chute four times, but for a total amount of time of only about 10 minutes. It's not the long, complicated process some people think it is. And, you can access the best genetics out there."
FTAI does demand that clients think further ahead in the schedule. "A producer can't decide today they want to breed heifers next week," Cupps says. BCVS starts talking with fall breeding programs about the schedule in July.
"If we can make clients' lives easier and more convenient, they're willing to pay a fee for it," Cupps says.
"This also gets us more involved in other management aspects of the client's program, such as genetics and nutrition," Brown explains.
In terms of genetics, more clients ask what bulls they should use. Knowing the cattle and their client's goals, Cupps and Brown make suggestions. Recommended bulls have a minimum 90 percent accuracy for EPDs in calving ease, weaning weight and yearling weight. As clients use particular bulls, the BCVS folks have more information to use in making future recommendations.
For practices considering these kinds of services, Brown explains, "It has to be convenient for the client. You have to be ready to bring both the equipment and expertise to get it done in a short period of time." Since facilities are sometimes a challenge, Cupps and Brown carry a portable hydraulic chute with them.
 "Across the practice, these are profitable add-on services. Not only are they profitable for us, but we're seeing a definite improvement in client herds and less need by them for the fire engine kinds of services," Brown says.
Referring to the aforementioned study, White says, "In addition to benefits to the practice, previous work illustrates that veterinary involvement in the herd records program and management can be financially beneficial to the client. This synergistic relationship between the practice and the client can lead to positive client relations and long-term success."
Incidentally, Roe-Johnson often introduces ultrasound to clients by offering it for the same price as palpating a cow—$2 versus $5. If they see the results and want to continue, then they pay the higher price. Similarly, if she's pregnancy checking, she offers to pelvic-score for free the first time around.
"Once they try it, 80 percent will keep on doing it," Roe-Johnson says. "If I can give a little on my end, they are usually willing to try it for the first time."
Unused, older technology fits beneath the same umbrella. Consider breeding soundness examinations (BSE) for bulls.
"Getting a semen sample and looking at it under a microscope is just a small part of it," Roe-Johnson says. "With the BSE, we try to eliminate bad feet and structural issues, too. We need to do a better job of helping clients understand that a cheap bull is the most expensive animal on the place."
Though the majority of Roe-Johnson's clients routinely have bulls examined ahead of breeding season, holdouts remain. She reminds them of the client two years ago who turned out four unexamined bulls with 80 cows and had 80 open cows at the end of breeding season.
Most anyone can effectively ultrasound, pelvic score or conduct a BSE. "It's how you convey the information," Roe-Johnson says. "And, it's how you can work it into the management program of each farm and ranch client. You have to know your clients and their operations."
Boiling it all down to economics helps, too. Thinking about pregnancy checking, ultrasound and pelvic scores, Roe-Johnson says, "You get to talking with clients about what winter feeder costs are. When you can put a dollar figure on the potential savings or improvements, people want to talk."
Subscribe to Our Newsletters
BEEF Magazine is the source for beef production, management and market news.
You May Also Like
---