Handling Sick Cattle In The Feedyard
Handling Sick Cattle In The Feedyard
Here's a follow-up to the "Truth & Lies In The Chronic Pen" article from our July issue. Tom Latta is a man of few words. If a long career as a feedyard veterinarian has taught him anything, it's that results speak for themselves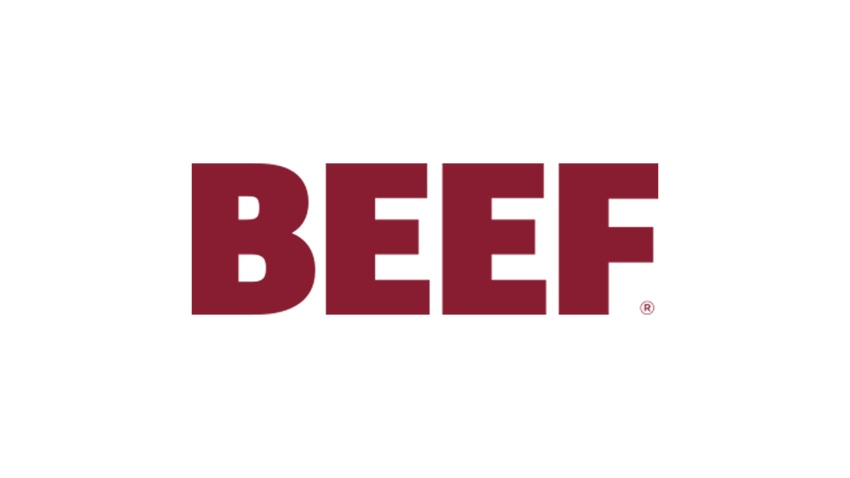 Tom Latta is a man of few words. If a long career as a feedyard veterinarian has taught him anything, it's that results speak for themselves. If the results are good, there's not much need to talk about it. If they aren't good, there's no need to waste time with words when you should be tackling the problem instead.
However, when Latta looks over a strip of haygrazer at a small group of bright-eyed calves, he permits himself a smile. These results are good – very good.
Not very long before, those same calves were chronics. But shortly, they'll go back to their home pen in USA Feedyard just down the hill, and return to production – a little behind their pen mates, perhaps, but productive nonetheless.
"What I do here, it costs me money," says Jeff Purvines, manager of the 55,000-head commercial feedyard near Gruver, TX. "But it's the right thing to do for the animal."
What he does is provide a system for chronic rehabilitation – a place and a method that gives chronics every chance not just to survive, but return to production.
Sick cattle happen
The feedyard's chronic rehabilitation program began about six years ago when Purvines asked himself a question: "Why are we railing so many cattle?" The search for a solution set in motion a series of actions that produced the bright-eyed results that feedyard veterinarian Latta found so satisfying.
As Purvines and Latta worked on an answer, they wondered how cattle would respond given a fighting chance in a low-stress environment. So the feedyard built a small pen on a hilltop away from the hustle and bustle of the feedyard. It started out as a simple five-wire trap that opens to a small pasture where the cattle can graze.
Over the years, the program was refined into a two-pasture system. The original five-wire pen was upgraded to include a shed, sprinkler system, sorting pens and a chute. When a calf is identified as a chronic – typically when it fails to respond after two rounds of a long-duration antibiotic – it's moved to the pen. There, it receives high-quality hay, a continuous supply of water medicated with oxytetracycline at a therapeutic level and time to get better.
After 10 days in the pen, calves are evaluated; if they've developed enough, they go into the pasture program.
In the first chronic pasture, calves continue to receive a high-quality forage ration and medical attention. After another 10 days, they're evaluated again. If their condition is improving, they go to the second pasture. This pasture is divided into thirds and, depending on the season, each section is planted to haygrazer in the summer, winter wheat in the fall and early spring, and oats in late spring and early summer. This rotation ensures year-round grazing.
However, the calves are under no predetermined time frame. Typically, it takes about a month for a calf to fully recover, but some recover more quickly and others take a little longer. Some don't make it. But the key, Purvines says, is that each was cared for and handled properly. "I'm not mistreating the cattle. I'm giving them every chance."
Animal handling
That's important to Purvines – giving cattle every chance. It boils down to his firmly held ideas on proper animal handling.
It begins when calves arrive at the feedyard. USA Feedyard handles a lot of high-risk calves, both Holstein and beef breeds; when they get off the truck, they go immediately to good hay and clean water. "If animals will eat and drink, not many will get sick. So we make every effort to get the calves started off right."
That includes not just feed and water, but a robust processing procedure of vaccinations, deworming and other practices designed to help the cattle stay healthy. And it continues with the attitude and approach the employees take in animal handling.
"We're very much Bud Williams disciples here," Latta says. Williams espouses creation of a low-stress environment for cattle handling. Then there's the expectation that management has for employees to always keep animal welfare top of mind. The feedyard has written guidelines spelling out in detail management's philosophy toward animal welfare and the expectations for employees to handle every animal, every day, in a respectful and humane manner.
"I don't want animals mistreated," Purvines says. "It's a big issue with me."
Beyond that, Purvines is undertaking a long-term project to equip his pens with windbreaks and shade. The north sides of most of the north-facing pens have a sheet metal windbreak; it's effective but it has its maintenance problems.
"When you put the sheet metal down, cattle rub on it, bend it and tear it up." So this year, Purvines is experimenting with 4-ft. guard rail, which he hopes is tough enough to handle both a Panhandle blizzard from one direction and boisterous cattle from the other.
The goal, Purvines says, is to keep cattle out of the hospital to begin with. But when a calf is pulled from its home pen for respiratory disease and taken to the hospital, it's profiled as to its potential for recovery.
That's where the art and the science of animal husbandry intersect. "The hospital crew looks at him and something tells them, from experience, that this animal is probably going to be a problem. So we'll treat him a little differently than we do the rest of them," Purvines says. "It becomes an art at that point. The theory is science; implementing it is an art."
To that end, Purvines and Latta are both proud of the crew. "Our hospital crews have been here 10-12 years," Latta says. "And they're very capable of making decisions."
That shows in the results of the chronic rehabilitation program. "We've lowered our railer rate tremendously," Purvines says. "We rail about a tenth of the cattle than the industry average. But it costs some money and I'm not saying it keeps any more of them alive. But I gave them a chance. I did the right thing. That's what it's all about."
Next big issue?
In Purvines' mind, the next major shock the industry could receive could be on the animal rights/animal welfare/animal handling front. That's why he's adamant about ensuring every animal at USA Feedyard be treated properly.
He's equally adamant that the entire beef industry, and especially cattle feeders, address the issue proactively. "Take care of your business or somebody else is going to take care of it for you," he warns. "And the people who will take care of it for us don't know anything about it."
Purvines says there's nothing magical about his chronic rehabilitation system, or the philosophy behind it. "I think that not only for the animal, but for the industry, the customer, for everybody, there's a better way to rehabilitate these cattle. It's just good animal husbandry: take care of the animal, treat it humanely and give it an opportunity. If they're given a chance under the proper environment, a lot of them will recover."
Editor's note: To read the July issue article, go to http://beefmagazine.com/mag/truth-lies-chronic-pen-0701/index.html.
Subscribe to Our Newsletters
BEEF Magazine is the source for beef production, management and market news.
You May Also Like
---