Healthy start equals better performance in the feedyard
Healthy start equals better performance in the feedyard
Brian Bangert and Ed Greiman believe starting cattle the right way is better for the cattle and results in a quality beef product for the consumer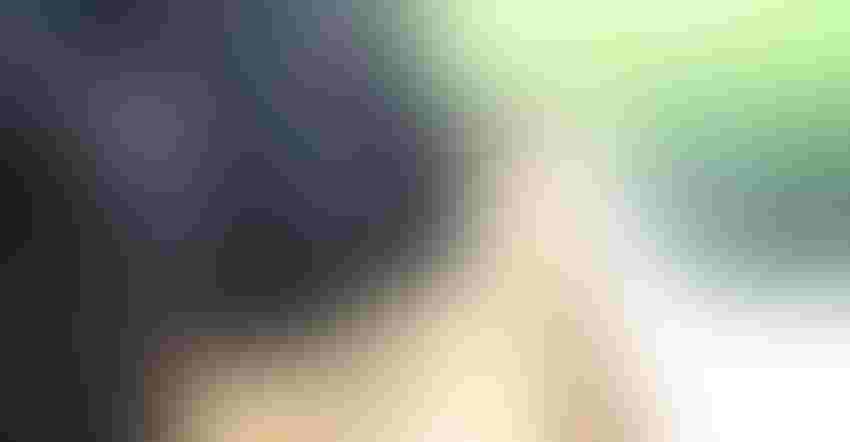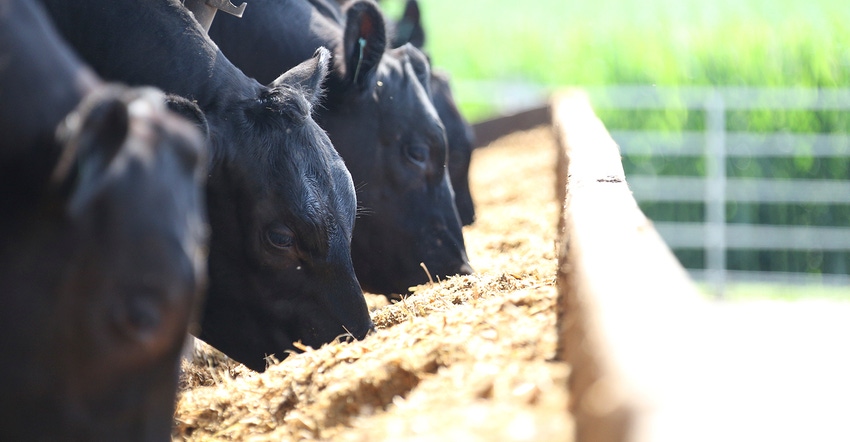 Whether it is bawling calves or heavier grass cattle, how they are started on feed sets the tone for how the cattle perform in a feedyard. For Midwest producers Brian Bangert, with Funk Farms Trust in Illinois, and Ed Greiman, with Greiman Brothers in Iowa, a focus on starting cattle healthy has paid dividends.
"It doesn't matter what time of the day or night the cattle arrive, we take them straight to their pen, where we offer them free-choice hay and access to water," said Bangert, general manager of Funk Farms Trust, near Bloomington, Illinois. "Our goal is to de-stress them as quickly as possible and ease the transition."
Bangert counts on a well-trained farm staff and his nutritionist, Tom Peters, PhD, with United Animal Health, to set up their cattle for success.
"In that four-week starting period, when we're transitioning either from starch digesters to a forage digester or, on the grass cattle, from forage digesters to starch digesters, slow energy moves of ration changes and not introducing too many fermented feeds or wet feeds at one time are key," said Dr. Peters, ruminant nutritionist.
Dr. Peters works with the consulting veterinarians in his client feedyards to add a pulse dose of Aureomycin® to starting rations when needed for treating bovine respiratory disease in the early stages on feed.
"In the last few years, coccidiosis has been challenging a lot of our starting cattle," added Dr. Peters. "So, in my starting diets, I do use Deccox®, or decoquinate, in a lot of the cattle."
Bangert utilizes the starter ration recommended by Dr. Peters and a strong management program to set cattle on a healthy path.
"We want at least 15 days for these cattle to de-stress and reduce any stress hormones that might be in their system," explained Bangert. "We know through research that vaccination programs have a better chance of taking hold when the cattle are stress-free. Our re-pull percentage is extremely low because of giving the cattle that lower-stress environment."
Every member of Bangert's team is trained to follow the same day-to-day routine of checking bunks and water, so the cattle are exposed to a familiar routine. The farm staff is also trained to spot cattle that are showing early signs of illness so they can be treated right away.
"We're constantly shifting around with other farm duties, but one thing we don't do is let the cattle down. That does not happen," said Bangert.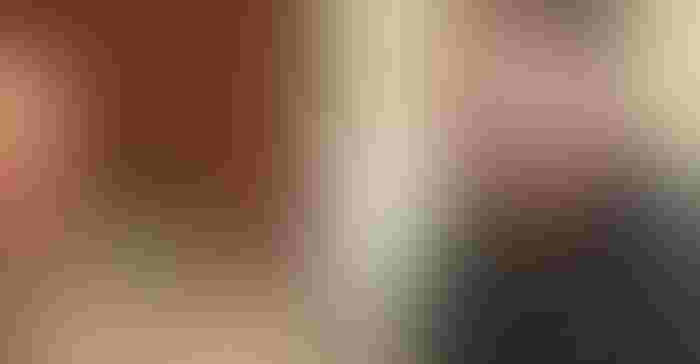 For Greiman, a partner with his brother in Greiman Brothers, near Garner, Iowa, the routine is similar for arriving cattle. That routine includes allowing the cattle to settle into new surroundings with a high forage ration and fresh water. They will vaccinate cattle four to five days after arrival for respiratory disease.
"We always used to think that our health problems were in the first two weeks," said Greiman. "But if you were to look at our data, it's not the first couple weeks, it's actually about Day 30 to Day 60 that we have troubles."
Greiman Brothers has been using Bovatec® in grow rations since they started feeding cattle in the early 1990s. Greiman sees improved feed intake and likes the flexibility to use Aureomycin through the feed.
"As soon as we start to see like a 10% pull rate, we'll pull those cattle and then we will feed a therapeutic level of Aureomycin," said Greiman. "We need it to be able to complement each other with whatever we have for an ionophore."
Both producers agree healthy cattle provide a better experience for the consumer.
"Beef has to set itself apart and be the Cadillac of the protein," said Greiman. "It's all about lowering the odds of a poor eating experience."
"When our beef ends up on our consumers' grill, we want them to be able to taste the care that we put into what we do here," said Bangert.
For more insights from industry experts and feed additive solutions from Zoetis, visit CattleFeedAdditives.com.
Do not use AUREOMYCIN in calves to be processed for veal.
Caution: Federal law restricts medicated feed containing this veterinary feed directive (VFD) drug (AUREOMYCIN) to use by or on the order of a licensed veterinarian.
Do not use BOVATEC in calves to be processed for veal. Do not allow horses or other equines access to feeds containing lasalocid, as ingestion may be fatal. Feeding undiluted or mixing errors resulting in excessive concentrations of lasalocid could be fatal to cattle and sheep.
Do not use DECCOX in cows producing milk for human consumption.
All trademarks are the property of Zoetis Services LLC or a related company or a licensor unless otherwise noted.
©2018 Zoetis Services LLC. All rights reserved. DCX-00018
Subscribe to Our Newsletters
BEEF Magazine is the source for beef production, management and market news.
You May Also Like
---