Hoof-care diagnostic tool is cool
Hoof-care diagnostic tool is cool
Available as a flip-chart tool or in a smart phone app, this tool helps sort out lameness issues.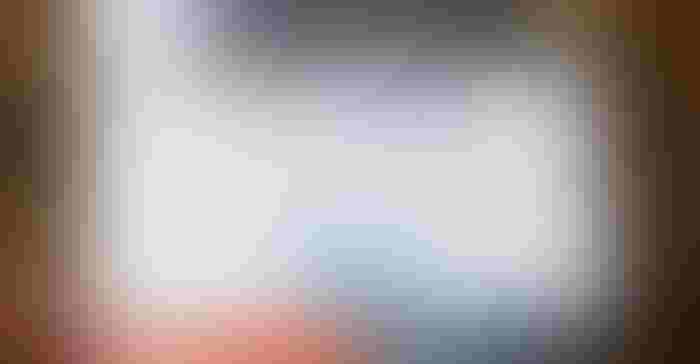 Using Zinpro's lameness diagnostic tool starts with the question of whether the affected limb has swelling or not.Zinpro Corp
Beef veterinarians can borrow knowledge from their "brethren" in the dairy world about hoof care with a nifty flip-chart diagnostic guide and other tools in Zinpro's Step Up program.
These tools may be familiar to some veterinarians and health consultants, but the diagnostic guide is fairly new, and the rest of the materials are now second-edition.
Among them are the diagnostic tool, the book called Cattle Lameness, online locomotion-scoring videos, and a smart-phone app which combines these other tools.
BEEF Vet recently took the time to examine the book and to try the flip-chart diagnostic tool and found it easy to use and instructive.
The Step Up program for lameness identification and management was developed by Zinpro Corporation, with collaboration from Kansas State University's Beef Cattle Institute.
The material combines as much knowledge from the beef and dairy industry as possible, and then makes it somewhat specific for beef or dairy animals, says Connie Larson, ruminant RMS manager for Zinpro and lead author of the Step Up materials.
Of course, lameness prevention and treatment in dairy cattle has long been a major emphasis, while in beef cattle it is sporadically documented and often untreated. Yet lameness can have serious costs, as the pain and resulting lack of locomotion can decrease intake of nutrition and water. Other data suggests inactivity and lack of exercise are also costly.
Larson says the book and flip-chart diagnostic guide can help beef veterinarians and their producers recognize lameness early, as well as diagnosing the problems.
Although foot rot is the most common lameness issue on pasture-based beef operations, Larson notes, in rare cases digital dermatitus (hairy heel warts) have been found on pasture, and sand cracks in some cows in some locations are not uncommon. Toe abscesses are not uncommon in feedlot cattle, and may be present in stocker cattle that have been through sale and shipping facilities.
Also, Larson says research at KSU about training to detect lameness early, sole ulcers were more common in beef cattle than previously thought.
Larson also says this second edition of the material has significant upgrades from the first edition and is more complete and more technical.
You can learn more about these tools on Zinpro's website.
Subscribe to Our Newsletters
BEEF Magazine is the source for beef production, management and market news.
You May Also Like
---