How beef benefits heart health, muscle mass & brain function
How beef benefits heart health, muscle mass & brain function
A new study reveals aging Americans are most concerned about heart health, brain function and maintaining muscle mass but aren't sure how to achieve it. Perhaps it's time to look at beef.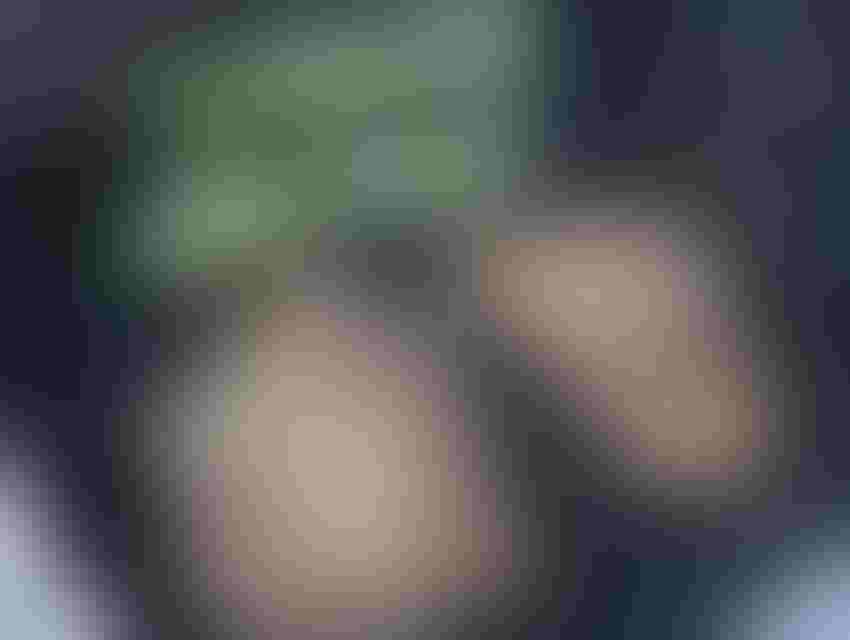 If you're over the age of 50, how does your health factor into your daily decisions about what to eat?
That was the question asked in a new study conducted by the International Food Information Council (IFIC) and Abbott. Surveying 1,000 adults over 50 years old, the study discovered that more than two-thirds were managing more than one chronic disease, and participants ranked heart health, maintaining muscle mass and brain function as the top three health concerns as they age.
According to the survey results, "The vast majority of adults are making at least some effort to eat the right amount of certain nutrients and food groups, and roughly six in 10 adults said they had better diet and lifestyle behaviors compared to their habits 20 years ago."
The large majority (87%) of participants said they are trying to eat the right amount and variety of protein and vegetables in order to achieve health as they age.
"The IFIC Foundation survey shows that people are trying to get the right foods into their diet, but a recent study we did with The Ohio State University showed that more than 1 in 3 adults over 50 years old aren't getting the recommended amount of protein each day," said Abby Sauer, a registered dietitian at Abbott, in a recent press release. "Good nutrition, with muscle-building nutrients like protein, is essential to help maintain your muscle health and live a healthy, active life at any age."
Yet, despite the best intentions to eat healthfully, cost, time, knowledge, accessibility and physical ability are limiting factors to eating well over 50. The research indicated that eating well required a larger systemic change, which starts with greater education and improved access to the right nutrition.
First, I think the accessibility issue can be addressed only with a broader approach to education that starts with physicians, nutritionists, dietitians and the USDA who develop health and wellness policies that impact our schools, hospitals and nursing homes.
With so much conflicting information out there, I think consumers are receiving a lot of bad advice when it comes to their diet. For example, the dated "calories in, calories out" philosophy (with a focus on whole grains, fruits and vegetables while demonizing animal fats and proteins) has led to a nation in crisis as obesity rates have skyrocketed and chronic illnesses have become the norm.
There is an abundance of research out there that supports red meat, specifically beef, as an important food that is beneficial to our heart health, our brain function and our ability to build and maintain muscle mass. I've written on this topic many times. Here are a few articles that illustrate the numerous benefits of beef in the diet:
Beef for heart health
Cardiac surgeon says beef can help prevent heart disease
Move over kale; steak is the new superfood!

Teicholz tells consumers to ignore bad American Heart Association advice


Beef for brain function
Could beef be the perfect food to prevent Alzheimer's?

Is meat the best brain food?

Jude Capper on brain food
Beef for maintaining muscle mass
Growing evidence supports many benefits of meat-based diets

Protein is crucial for aging ranchers avoid sarcopenia

96-year old athlete credits health to eating animal fat & protein
Yet, contrary reports to the overwhelming evidence that beef is great for our health are often based on personal biases and political agendas regarding animal welfare or the environment. At the end of the day, these misconceived notions have nothing to do with nutrition and should be left out of conversations about health and diet altogether!
If you're in the 50+ crowd, perhaps you're looking closer at your daily meal choices. If you're including beef in your regular routine, you're on the right track. Let's continue to share nutritional information about beef with our consumers, so they, too, can make informed, educated decisions about what belongs on the center of their dinner plates.
The opinions of Amanda Radke are not necessarily those of beefmagazine.com or Farm Progress.
Subscribe to Our Newsletters
BEEF Magazine is the source for beef production, management and market news.
You May Also Like
---