How much will a trich infection cost you? The numbers aren't pretty
How much will a trich infection cost you? The numbers aren't pretty
Trich can cost you big time.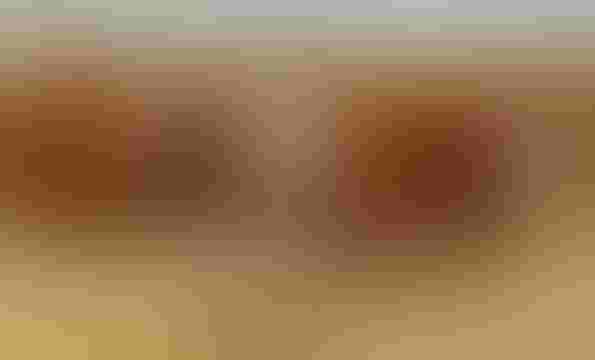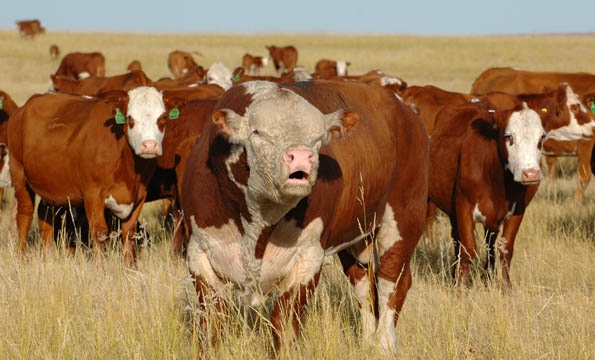 Veterinarians call it a silent thief. Silent, that is, until a rancher with a herd chronically infected with trichomonaisis realizes just how much money could have been pocketed if the herd was clean.
Take a look at the estimates and let the wailing begin.
David Anderson, livestock economist at Texas A&M University and TAMU veterinarian Tom Hairgrove put some figures together that illustrate just how economically devastating trich can be. Looking at some previously-reported data for Texas, they estimate that about 20% of the roughly 150,000 cattle herds in the state could potentially be chronically infected with trich.
They then made a few other assumptions about weaning percentages. A clean herd, on average, will have an 85% weaning percentage—calves weaned per cows exposed. A chronically-infected herd would experience a 73% weaning rate. They also assumed a 90-day calving season.
So what are the damages? "We estimate that in Texas, we lose approximately 96,000 calves" to trich each year, Anderson says. "When I say lose, I mean calves that were never born that would have been produced in the absence of the disease."
Using 2013 price data, that adds up to $95 million in revenue to the cow-calf side of the industry in Texas—value that was never realized because those calves were never born. Assuming those calves would have gone to a feedyard, that's a lost value in fed cattle of $156 million, Anderson says.
As he points out, 96,000 feeder calves is the annual inventory of one average Texas Panhandle feedyard. "It is not an insignificant number when we start breaking it down in terms of value," he says.
Anderson then drilled down a little deeper, taking a look at the economic impact that trich has on an individual ranch. "In our Ag and Food Policy Center, we have a series of representative ranches where we work with a group of ranchers in a particular area and build on paper what a ranch looks like—number of cows, cost, revenue, calving rates, all that basic data," he says.
Using that approach with a group of ranchers from the Guthrie, Texas area, Anderson put together a representative ranch of 335 cows. "It was more than 500 cows before the drought," he notes. Then, using the same assumptions—85% weaning rate for a clean herd and 73% for a chronically-infected herd, he calculated the impact of trich on an individual ranch.

BEEF Seedstock 100
Looking for a new seedstock provider? Use our BEEF Seedstock 100 listing to find the largest bull sellers in the U.S. Browse the Seedstock 100 list here.
"We end up with a change in revenue of about $37,000," he says. "But the change in the net, revenues minus expenses, is about $44,000." And that's not the worst of it. Looking at it from the perspective of net cash farm income, it's an 81% decline.
Anderson points out that this estimate just looks at the impact of the disease when a rancher has a chronic problem. Fixing the problem involves cost, he says, and he's presently looking at what the impact would be to deal with the disease. In addition, he's running some alternative management scenarios, such as the effect a 6-month breeding season would have on the bottom line. And his analysis assumes a chronically-infected herd. Estimates are that if a clean herd gets infected with trich, weaning percentage can drop as low as 50%.
But the numbers are clear. The silent thief isn't so quiet when it comes to the unrealized potential that it steals from ranchers every year.
You might also like:
9 tips for preventing pasture bloat in cattle
Cows Out On Pasture | 80+ grazing photos from readers
What's the best time to castrate calves? Vets agree the earlier the better
5 tips for minimizing heat stress in cattle
Subscribe to Our Newsletters
BEEF Magazine is the source for beef production, management and market news.
You May Also Like
---