How to better serve a family business
How to better serve a family business
Unique structure and personnel make family businesses challenging but rewarding to work with.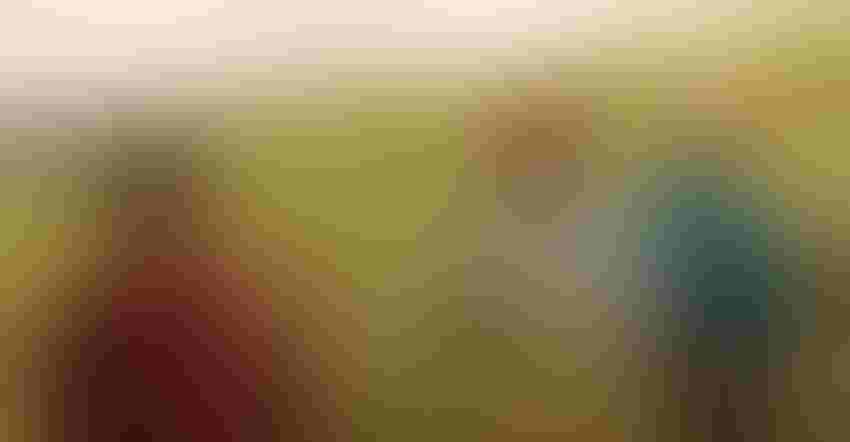 Multiple generations, personality differences, and sometimes uncertain decisionmaking responsibilities are just a few of the challenges in dealing with family businesses.
tekinturkdogan-Getty Images
The family business is a unique client with great benefits, and some interesting challenges.
We enjoy their loyalty to our business, passion to maintain their lifestyle from generation to generation and their devotion to the heritage of their animals. They may also have a dynamic decision-making style, nondescript organizational structure, and fluid accountability.
Unique needs
Family businesses often struggle to have clarity in their roles and responsibilities. These may change from day to day and person to person. For some, their organizational structure is best described as an everybody-does-everything approach to getting the job done.
By their nature, most family businesses have multiple generations as a part of their workforce. Some have two or three, and I have clients with five generations represented, each with their own preferences for work culture, technology, work/life balance and economic lifestyle. When each member of these generations has a role in regular duties and responsibilities our professional relationship can be difficult to navigate.
In addition to generational differences there will be personality differences that affect their decision-making style, time management priorities, communication style, motivators and learning preferences.
Your strategy
If you've worked with families a long time you certainly have some strategies that work for you, so keep doing them. Also share your wisdom with your staff so they can replicate them in their interactions.
Each of these unique challenges and tendencies has a specific strategy that can be taught and implemented over time. For immediate, practical application, let's focus on some basic approaches that nearly everyone can appreciate.
Professionals should develop a culture in their business where understanding and appreciating their family business clients is a core competency. Actions that support this competency would include being readily available for any and all of their needs, respecting the authority structure in their business (even if it's a little baffling at times), showing an interest in each generation of the business, and being one of their most enthusiastic cheerleaders when tough decisions are needed and successes are achieved.
We can also position ourselves as a part of their future by helping develop the competencies of their next generation, acting like a partner in their business rather than a vendor, and learning their passions, core values and long-term vision so we can align ourselves and our services with those preferences.
Be a student of their decision-making process, even if they can't define it themselves. Remember in family businesses there are often two CEO's. One is the traditional CEO position that makes the main decisions, even if no one has that title. The other is the "Chief Emotional Officer" that influences the CEO and other decision-makers. This person can be anyone in the family and could even be someone with whom you rarely interact. Respecting this person's influence is essential, though at times you may be puzzled as to how and why this person carries this level of power and control. Navigating your relationship with this individual can be difficult but is essential to your long-term level of influence with the family.
It can also be wise to identify their true motivators for being in business. Are they driven by appearances, community reputation, profit, long-term sustained success, maintaining their rural lifestyle, leaving a legacy or some other overarching focus that impacts all decisions? Aligning your business relationship with these preferences will enhance your partner-oriented legacy for many generations.
More ideas
Your staff can play a role by reinforcing your involvement, understanding and influence within these family businesses. Some of your staff may know them better than you do, but they must respect the business-to-business relationship that exists between your two enterprises. The employees in your company can enhance these relationships through keen interaction with the next generation's pets, 4-H projects, FFA involvement, and other personal interests.
Gaining permission to post your interactions with them on your company's website and social media pages adds a personal touch to your involvement and promotes your business to an entire new generation of potential customers.
Subscribe to Our Newsletters
BEEF Magazine is the source for beef production, management and market news.
You May Also Like
---