How to change recommendations without losing credibility
How to change recommendations without losing credibility
Don't be afraid to change your mind, but explain well to your clients why you changed.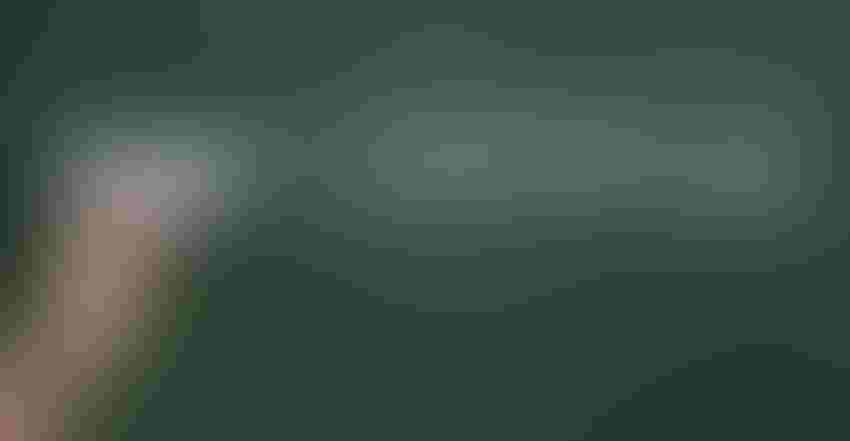 golibtolibov-Getty Images
If you are a lifelong learner, you're well aware that from time to time your opinion on a topic can change upon encountering new information.
If this hasn't happened, perhaps you should reconsider your opinion of yourself as a lifelong learner.
Sometimes as this new information becomes available, it becomes evident that recommendations you had previously made for production practices or products are no longer the best option. So, how can you communicate these new, possibly contradictory opinions to a client while maintaining credibility?
Get the word out
For starters, utilizing a format that allows for detail is a great way to announce the change. Clinic newsletters are ideal in this situation. Here, you can get into the details of why you made the first recommendation, and what new information caused you to change your recommendation. Including the source material you referenced in changing your recommendation is a great supplement.
Prepare your explanation ahead of time
However, not every client will read or remember what was said in the newsletter. This necessitates formulating a short speech explaining the new recommendation. Just as before, explain the logic behind the initial recommendation, the new information you've encountered, and why this information naturally leads to the changed recommendation.
The challenge is keeping this speech less than 30 seconds in length -- what some people call an elevator speech. As most of these conversations occur in time-pressed situations, we need to be efficient in our communication. Having this speech memorized helps with that. Always follow up the speech with an opportunity to ask questions, and be prepared for the most likely questions you'll receive.
For major changes, make sure to keep your staff up to date. As they are often the first contact for clients and may be the ones who inform the clients of the change, the staff needs to have their speech ready as well. You can help them by creating a notecard that identifies the main points of the new recommendation and answers to frequent questions.
Validate your rationale
While a solid explanation for the change should be part of our game plan, it may not be enough for all of our clients to accept our new approach. It may help to take a page out of the playbook from a source on the opposite end of the trust spectrum from veterinary profession—that being politicians. Samuel Bacharach, in his article entitled "Keeping your Credibility While Changing your Mind" from April 2017 issue of Inc. Magazine, spoke of useful phrases to use while explaining your change of opinion. These can be peppered throughout your newsletter and elevator speech to help your client truly understand your changes.
For example, using phrases similar to "my thinking has evolved" indicates that you were thinking when you made the first recommendation, but as circumstances have changed your new recommendation will be more appropriate for the situation.
The phrase "this new action was born out of necessity" shows you don't change your mind on a whim, but rather when the situation dictates deviating from the original direction.
Finally, after receiving feedback from the client when he or she responds to your elevator speech, use a variation of the phrase "I hear you" to let the client know his or her thoughts about the new approach are valued. Note it doesn't work to simply say "I hear you"—you must actually mean it.
Changing recommendations is doable, but announcing that change should not be taken lightly. Be ready to explain the change and plan how you are going to communicate the change to your clients effectively. If you can successfully navigate your clients through one recommendation change rather than harming your credibility, it can enhance your status as the barer of new, timely and profitable information.
Subscribe to Our Newsletters
BEEF Magazine is the source for beef production, management and market news.
You May Also Like
---