How to work smarter, not harder at your veterinary practice
How to work smarter, not harder at your veterinary practice
The all-female staff at Salt Creek Veterinary Hospital in rural Texas thrives on making the practice work for them, not the other way around.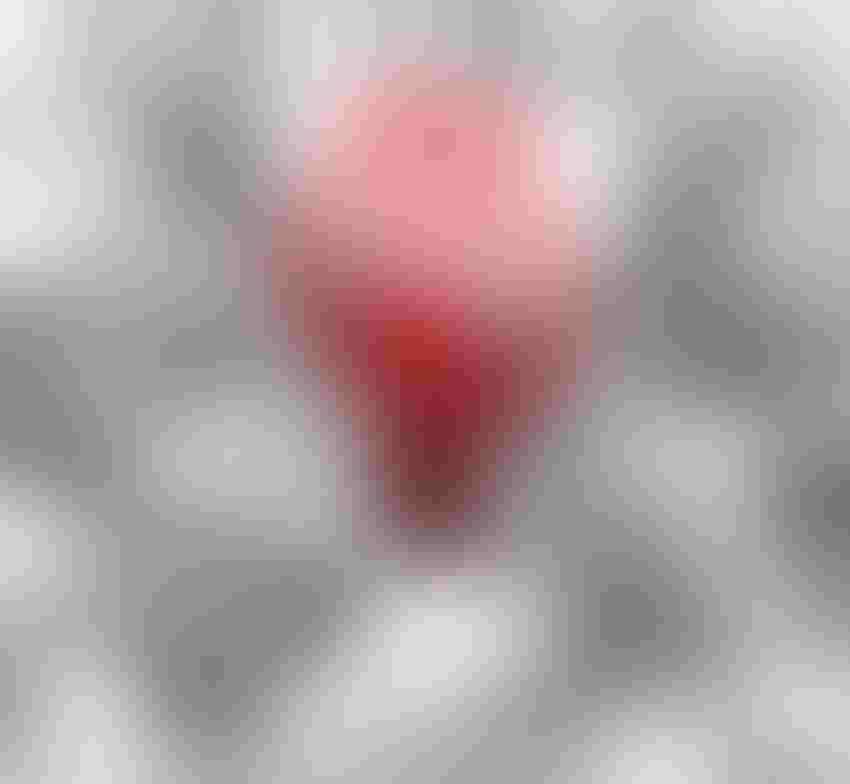 Keelan Lewis, DVM, laughs when she admits she's not sure if her decision to start a practice in the middle of nowhere, right out of vet school, was brave or stupid. "I learned a lot of lessons the hard way," she says.
However, four years into it, the Salt Creek Veterinary Hospital has grown an average of 30 percent a year, so it would seem she made the right call. Then again, it's not your average rural clinic. Dr. Lewis and her entire staff, including associate veterinarian Dr. Katie Lee as well as ten technicians and other employees, are all women. Young women at that, as Dr. Lewis is the oldest of the group and graduated a mere four years ago. Many of Dr. Lewis' clients in the small town of Olney, Texas, had never seen or even heard of a female veterinarian before she came to town.
The previous veterinarian in Olney died two years before Dr. Lewis graduated and the clinic was shuttered until the man's widow contacted Dr. Arn Anderson of Cross Timbers Veterinary clinic (about an hour away) to see if he was interested in buying it. With a booming practice and a desire to cultivate a network of smaller clinics, Dr. Anderson took her up on the offer. So when his daughter, Dr. Lewis, started up business there, the clinic needed repairs and had no client list whatsoever.
"We really started this business from nothing," Dr. Lewis says. "But there was a need for it. The closest clinic at that time was at least 30 miles away in any direction. While Olney is a small town (about 4,000 people) there are probably another 4,000 in the surrounding community. At first, we only saw small animals, because that is who came through the doors. But we've grown into more and more large animal clients over the last four years. Now we have a pretty healthy mix of stocker operators and cow-calf producers also.
"We did minimal advertising," she explains. "Being in a small town like this, word of mouth is probably the best advertising you can get. We opened our doors in May of 2011 and the clinic was self-sustaining by August."
If you expected her to have some good war stories about how folks in the area treated the first female veterinarian they had ever seen, you'd be surprised. Dr. Lewis says the community has shown her incredible support since the very beginning and especially when she was pregnant with her son a couple of years ago.
"The first time I went out to ranches here, it was during the first summer of a huge drought and producers were looking for cows to cull," she says. "So I spent about every morning that summer palpating cows. At first, the ranches sent cowboys out to open the gates for me. In fact, at one of the first places I went to, they had a cowboy assigned to me to open not just the gate but also my truck door, to carry my bucket to the chute, to lift the tail gate of the chute, hold the tails out of my face, everything!"
"I have never once experienced any rudeness, only chivalry," she says. "Now they've kinda gotten over that; it's more like 'Come on, Doc. Hurry up.' "
The one demographic that was a little slower to warm up to her practice was the stocker operator running cattle on wheat. But she says it's not because she's a woman; it's because they traditionally haven't needed veterinarians as much since the majority of what they do is treat pneumonia on their own. However, with record high cattle prices, particularly in the last year, the individual stocker animal became worth spending an extra $200 on to treat hernias or broken bones, etc.
"It's funny because the first year I was here, those guys wouldn't even look me in the eye at the café," Dr. Lewis laughs. "The second year, they started calling me for health papers and scripts. The third year, when they got in a wreck they would call me. Now I'm getting calls along the lines of, 'We're receiving a big group in next week, what should I do?' "
It's the same with the cow-calf producers; she's seeing more demand for individual animal treatment along with the usual herd health practices.
"The market makes my job a lot more interesting," she says. "I've done more C-sections than ever before and I don't think it's a calf issue. Now that cows are so valuable, they are more likely to call for help to save her instead of humanely euthanizing her on the farm when something goes wrong. If I can show them options that are functional and work, they are interested."
Both Dr. Lewis and Dr. Lee grew up in small Texas towns, so they are a natural fit in an area where community ties run deep. They have the same philosophy about being in veterinary medicine that starts with utilizing a rotational schedule that allows each of them to work a four-day week along with alternating weekends.
"Probably in the second year we needed to add a second vet," Dr. Lewis explains. "In April of 2014, I bought the practice and promptly hired Dr. Katie. We set up a healthy work schedule and environment so that we each have at least one day off to get stuff done, be a mom, etc. You know the older generation of veterinarians, mostly men, have a complaint that women veterinarians only want to work part-time and have babies.
"My generation wants to be excited to go to work every day, even if they are 12-hour days. My goal is not to be the grumpy, old, burnt-out sole practitioner that has [lost their love of veterinary medicine]. Having flexibility doesn't have to mean a loss in productivity. If you look at the productivity of our four-day weeks versus staff members of other practices, it's as good or better than theirs."
Already, the clinic is expanding to another location about 40 miles away and adding a third veterinarian to run it. Dr. Lewis says when she speaks to vet students (or hires them), the majority of students (mostly women) want that type of flexibility to have both a life and veterinary career. With so much talk about the "feminization" of veterinary medicine, it's going to challenge traditional practitioners to rethink how they manage their practices if they want to hire the best and brightest new associates.
Dr. Lee had interviewed with several clinics but was drawn to Salt Creek because of Dr. Lewis' business philosophy and personality. "I had met Keelan before at school. She's very charismatic and cares about the people she works with. I wanted to come to a clinic that was welcoming and family-oriented, that cares about each other."
So what's it like to work with all that estrogen in the office? Pretty great, according to these two—as long as one iron-clad rule is followed: No Drama.
"I adore having an all female staff," Dr. Lewis says. "We have a very open environment. I've been in tons of other practices, mostly managed by men. I think women can do a better job of managing other women. For example, I can say things to another woman on staff that a man really can't."
Hypothetically, let's say a female staffer had a fight with her husband one morning and is being terse with a client as a result. As a woman, it's quite possibly easier for Dr. Lewis to, first, pick up on the problem behind the behavior because women share their lives more freely with each other and, second, empathize with her problem and then tell her in appropriate words to suck it up and treat the client better.

BEEF Seedstock 100
Looking for a new seedstock provider? Use our BEEF Seedstock 100 listing to find the largest bull sellers in the U.S. Browse the Seedstock 100 list here.
If a man was to say the same thing to the same woman, it quite possibly might exacerbate the situation instead of defuse it. Stereotypes? Maybe. But the communication differences between men and woman are no secret. So it makes sense that if everyone on the team is speaking the same "language," there won't be as many communication hurdles to overcome. Here's how Coaching-For-New-Women-Managers.com puts it, "Women and men who work together often get tied up in communication knots, especially over issues that involve power, advocacy and managing their teams. That's because the sexes have distinct ways of communicating. They request action and advice differently, their responses and timing are different, and they have different styles for expressing work-related demands and needs. It's all the result of that early social conditioning."
The clinic even has a private space where staff members can go to cool off when necessary, which helps everyone stick to the no drama policy.
"Everyone on staff is extremely driven and positive," she adds. "We all get along and want to come to work. One of the things my clients mention they like about our practice is that we smile when we work. People have even said to me, 'I've never seen a vet smile before.' It's because we really love coming to work and we are still able to have a life outside the clinic.
"In past generations of veterinarians, they worked themselves to the point of exhaustion and had one of the highest suicide rates of any profession. You can't love your job if your spouse is mad at you all the time because you're never home or you have a sick kid at home that you can't take off to take care of him. We help each other out if one of us needs to take off and that makes for a happier family and a happier work family, too."
Leveraging Time
Another way Dr. Lewis keeps the practice running smoothly without burning the candle at both ends is to hire out the parts of the business other people can better handle.
"I'm good at fuzzy, four-legged things, not bookkeeping," she says. "I can farm that out to somebody who is good at it instead of spending five hours myself, trying to make sense of numbers. It lets me keep working, making more money and get home at a reasonable time."
For example, she utilizes a CPA specializing in veterinary accounting in Dallas and a business consultant that specializes in veterinary practices from Ohio. The consultant crunched some figures, did the required research and helped them figure out which town would be the best place to open the new clinic.
Long term, the new clinic should help meet another need Dr. Lewis believes is important. "My dad has always said that vets want autonomy; I agree. There are some really strong, quality vets coming out of school but nobody wants to be an associate forever. The type of female veterinarians that will make it in the rural environment are Type A and want to own their own practice sooner rather than later.

Listen to the Weekly Cattle Market Wrap-Up NOW!
Click here to get the latest market update from USDA's Ed Czerwien. Listen here.
"I know ownership is important to Katie and in order to keep amazing associates like her we need to have a plan that ultimately fits into that desire while developing them under the safety of an established clinic," Dr. Lewis says. "We want to provide quality medicine to these rural areas and one way to do that is through a network of clinics that can share equipment and inventory and expertise."
For example, she points out the Salt Creek clinic has a mobile chute, something not every little clinic can afford on their own. But by working together they can share specialized tools and provide the best medical care possible.
Dr. Lewis emphasizes collaboration over competition inside her clinic as well. Only she sees the end of the month productivity figures so that it doesn't become a point of contention. "I don't want them fighting over whose name goes on the blood work when it's entered into the computer," she says. "I have seen that happen at other clinics. I don't want fighting over patients/cases. They all belong to the hospital, not an individual."
To aspiring female veterinarians getting ready to look for a job, she has this advice, "Make a list of the things you really want and go look for a practice that offers those things. You may not find it, but you might find something similar. Then someday, when you have your own clinic, you'll be able to create the working environment that works for you because you already know what you want."
You might also like:
How to prevent foot rot in cattle
Why baleage has an advantage over dry hay
Can ranching be sustainable without profits? Burke Teichert says no
Can we measure cow efficiency? Not as a single trait
Best tips for controlling flies on cattle
Subscribe to Our Newsletters
BEEF Magazine is the source for beef production, management and market news.
You May Also Like
---