HSUS vet to serve on USDA's Advisory Committee on Animal Health
HSUS vet to serve on USDA's Advisory Committee on Animal Health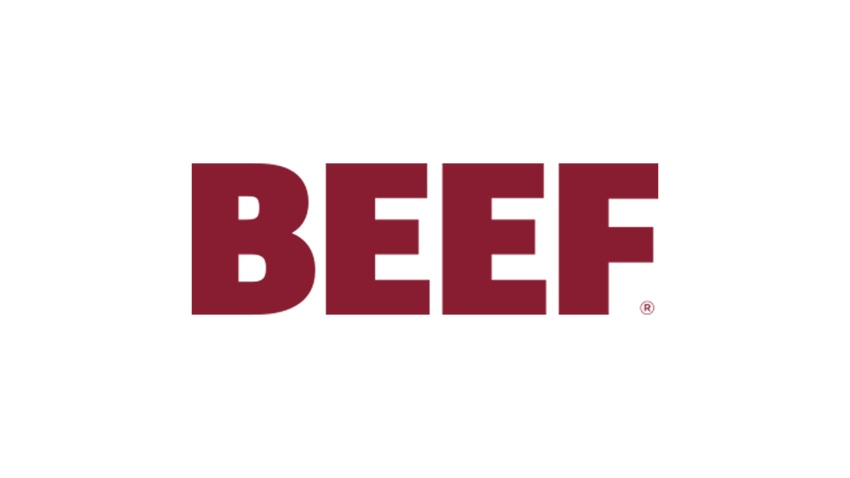 Watch out, folks. There's a fox in the henhouse. USDA Secretary Tom Vilsack recently announced the names of the 19 members who will serve on his Advisory Committee on Animal Health. Members of the panel will serve through June of 2017.
The list of members includes a wide range of industry professionals including veterinarians, academics and livestock producers. Unfortunately, Vilsack took a misstep when he added Michael Blackwell, Humane Society of the United States (HSUS) veterinarian.
What's alarming about the addition of Blackwell to the Advisory Committee is not only his association with this extremist animal welfare group, but also his views on today's livestock producers.


READ: 13 things you didn't know about HSUS
In a 2012 interview, Blackwell was quoted saying that HSUS is, "the most capable organization to influence our direction as a society."
According to an article written this week by Spencer Chase for AgriPulse, "When asked to name his top priority issue, he pointed to the health of food animals 'especially as that is threatened by mechanized and industrial systems' that he said 'can and do threaten public health and environmental safety.'"
Chase writes, "Agriculture groups have criticized HSUS for its tactic of engaging in lawsuits to force producers and producer groups to spend money on legal fees and for helping to create legislation perceived by some as harmful to agriculture, such as the California egg law, which increased the space allocated in cages for every egg-laying chicken in the state. HSUS' critics have also spoken against the very name of its organization, claiming it is deceitful since the organization gives very little money - less than 1% of its budget - to local pet shelters.
Read the entire AgriPulse article by Spencer Chase here.
Blackwell's career history includes earning his doctorate of veterinary medicine from Tuskegee University, and holding leadership positions with the Food and Drug Administration, Center for Veterinary Medicine, United States Public Health Service (USPHS), Office of the Surgeon General, Commissioned Corps of the USPHS, College of Veterinary Medicine at the University of Tennessee in Knoxville, and finally, working for HSUS.
USDA says the Advisory Committee members were chosen to offer a balanced perspective on animal issues and "will provide outside perspectives on USDA strategies, policies, and programs to prevent, control and/or eradicate animal health diseases."
Curious who else is on the list? Here are the remaining 18 members of the Advisory Committee for Animal Health:
Stephen Crawford, state veterinarian and deputy commissioner of agriculture from New Hampshire

S. Peder Cuneo, Extension specialist and assistant director of university animal care at University of Arizona

Glenda S. Davis, program manager for tribal veterinary services from Navajo Nation ▪ Mark J. Engle, technical services manager, swine business unit, for Merck Animal Health from Missouri

David L. Fernandez, a sheep producer and Extension livestock specialist from Arkansas

 Maximiliano A. Fernandez, a cattle and sheep producer and advocate from Washington

 John R. Fisher, director and professor of cooperative wildlife disease study at University of Georgia 

Daniel L. Grooms, chairperson and professor of large animal clinical sciences at Michigan State University 

Annette B. Jones, state veterinarian and director of animal health and food safety services from California

Mary Ann Kniebel, rancher and feedlot nutritionist from Kansas

John R. MacMillan, vice president of Clear Springs Foods, Idaho

Judith I. McGeary, producer and attorney at law from Texas

Willie M. Reed, dean of the college of veterinary medicine at Purdue University

G. Donald Ritter, veterinary director of health services for Mountaire Farms from Maryland

Charles Rogers, chief executive officer for Clovis Livestock Auction from New Mexico

David R. Smith, endowed professor and beef program leader at Mississippi State University 

Belinda Thompson, faculty, advisor and interim assistant executive director, animal health diagnostic center at Cornell University

Liz Wagstrom, chief veterinarian for National Pork Producers Council  
Do you think having an HSUS employee on the Advisory Committee is a mistake? Should we be worried about the fox in the USDA henhouse? Share your thoughts in the comments section below.
The opinions of Amanda Radke are not necessarily those of beefmagazine.com or Penton Agriculture.
You might also like:
Are feeder cattle prices on the cusp of a collapse
How to prevent foot rot in cattle
How to prevent & treat pinkeye in cattle
When is the best time to wean? It might be younger than you think
Subscribe to Our Newsletters
BEEF Magazine is the source for beef production, management and market news.
You May Also Like
---