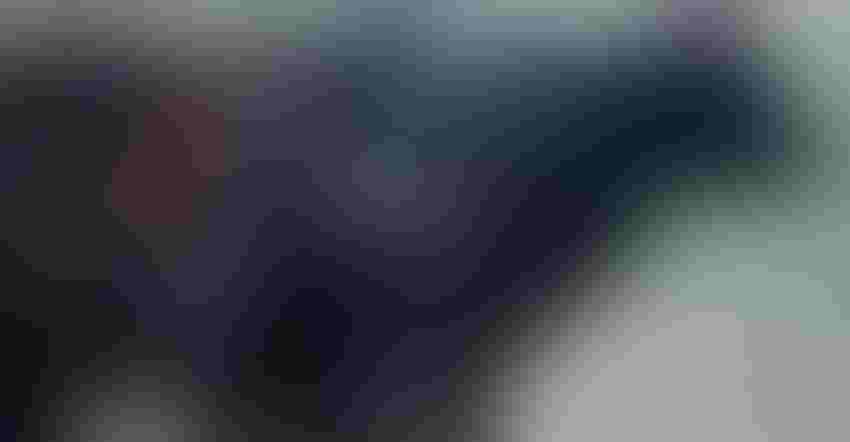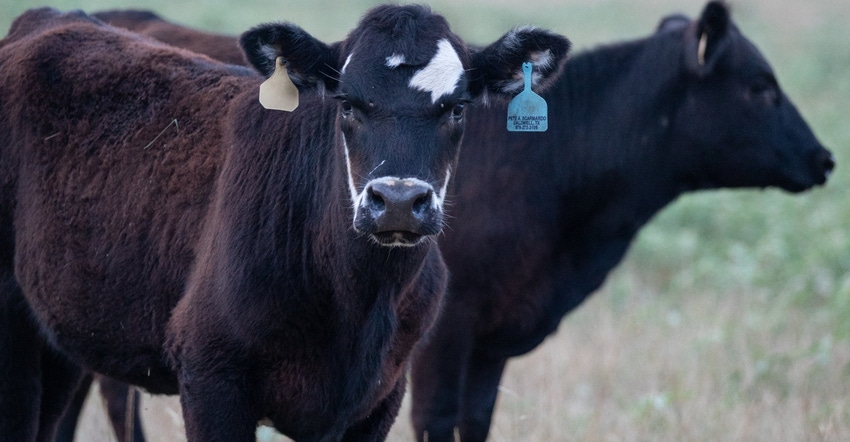 Up to 90% of bovine viral diarrhea virus (BVDV) infections are subclinical and go unnoticed. However, the most common indication of disease prevalence is poor reproductive performance, including decreased conception rates, abortions, stillbirths and weak calves. And that's definitely something that producers pay attention to.
"BVDV not only contributes to reproductive failure, the virus causes suppression of the animal's immune system, making it more susceptible to other diseases," said Richard Linhart, DVM, DACT, Boehringer Ingelheim. "Between the costs associated with poor reproductive performance and the increased likelihood of cattle developing other diseases, BVDV can leave a devastating impact on all herds."
BVDV basics
BVDV spreads easily through most livestock environments, including feed and water. It invades the animal's respiratory and reproductive systems, spreading between heifers, cows, calves, steers and bulls. Cattle can become infected with BVDV in one of two ways:
Transient infections are acquired from other animals after birth. Infected cattle can shed the virus in saliva, nasal and eye discharge, urine, feces, milk and semen. These infections typically last a few weeks and are a minor source of viral shedding.

Persistent infections are acquired from the dam while in utero. The virus is spread through the bloodstream to the fetus. Calves that survive may have birth defects or become persistently infected (PI).
"PI calves can look sickly, or like poor-doers, but they can also look very normal, just like any other calf in the pen," explained Dr. Linhart. "However, PI calves are born shedding tremendous amounts of the virus, and will continue to shed the virus for their entire life."
BVDV has been around pastures and feedlots a long time, and it continues to challenge herd management. Not only does it spread easily and show very few clinical signs, this complex virus continues to evolve, presenting new strains with shifting viral subtypes.
Gain the upper hand with a sound prevention plan
There is no treatment for BVDV infections, so establishing an effective disease prevention plan is crucial. Successful prevention programs typically include each of the following management strategies: 
Identifying and eliminating PI calves. "It's really important to cull PI calves, because they're the source of ongoing infection to other animals in the herd," Dr. Linhart stressed. In fact, between 70% and 100% of non-vaccinated or immunocompromised cattle become infected when exposed to a PI calf.1,2 Testing calves prior to 60 days of age will help identify animals that should be culled or isolated from the herd.

Establishing a biosecurity program. By upholding strict biosecurity standards, producers can help prevent a BVDV wreck. Maintaining a closed herd, buying cattle from only BVDV-free herds, quarantining newly purchased cattle and sanitizing potentially contaminated objects such as stock trailers or chutes are all ways to help ensure your cattle are not exposed to the virus. 

Enhancing herd immunity with effective vaccinations. Vaccinating is one of the best ways to ensure cattle are protected against BVDV. "We know there are several strains of BVDV that affect cattle, and most vaccines on the market provide good protection against Type 1a and Type 2," asserted Dr. Linhart. "However, not all vaccines are able to provide adequate protection against Type 1b, the most predominant subtype in cattle."3
BVDV Type 1b presents a significant threat to herd health, as it accounts for nearly 69% of all BVDV-positive cattle.3 Dr. Linhart advises producers to select a vaccine specifically labeled to protect against the most common BVDV subtypes, including Type 1b.
Visit BVDVTracker.com for more information
To help producers, veterinarians and industry professionals address the challenges of this complex disease, Boehringer Ingelheim created BVDVTracker.com. Website visitors can view a complete resource library, submit an anonymous sample for testing and explore a nationwide heat map that makes it easy to identify the disease subtype(s) most prevalent in your area.    
References:
1 Fulton RW, Briggs RE, Ridpath JF, et al. Transmission of bovine viral diarrhea virus 1b to susceptible and vaccinated calves by exposure to persistently infected calves. Can J Vet Res 2005;69(3):161–169.
2 Fulton RW, Johnson BJ, Briggs RE, et al. Challenge with bovine viral diarrhea virus by exposure to persistently infected calves: protection by vaccination and negative results of antigen testing in non-vaccinated acutely infected calves. Can J Vet Res 2006;70(2):121–127. 
3 Fulton RW, Ridpath JF, Saliki JT, et al. Bovine viral diarrhea virus (BVDV) 1b: predominant BVDV subtype in calves with respiratory disease. Can J Vet Res 2002;66(3):181–190.
©2020 Boehringer Ingelheim Animal Health USA Inc., 3239 Satellite Blvd., Duluth, GA 30096. All Rights Reserved. US-BOV-0113-2020-A
BV
Subscribe to Our Newsletters
BEEF Magazine is the source for beef production, management and market news.
You May Also Like
---
Current Conditions for
New York, NY
See Detailed Weather Report
Enter a zip code to see the weather conditions for a different location.
Aug 27 - Aug 29, 2024
Farm Progress Show annually hosts more than 600 exhibitors displaying new farm equipment, tractors, combines and farm implements; seed and crop protection products; and many additional farm supplies and services.
LEARN MORE