Is Solving The Antibiotic Resistance Dilemma Possible?
Is Solving The Antibiotic Resistance Dilemma Possible?
It may not be possible to solve the antibiotic resistance issue, but it is possible to stop talking past the issue and work cooperatively to forge a consensus on a way forward.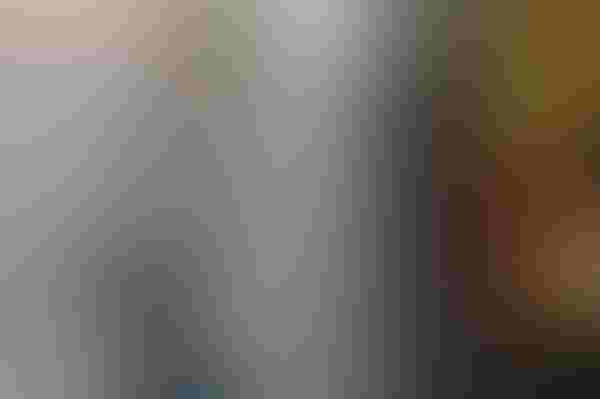 It is, by many accounts, one of the most emotionally volatile issues to face animal agriculture. And that's saying something, given that animal agriculture all too often finds itself at ground zero when it comes to dealing with emotional, volatile issues. So, while the industry may never solve the issue of whether or not using antibiotics in food animal production is the main cause of antibiotic-resistant bacteria in human health, agriculture can take a leadership role in forging consensus on a path forward.
That was the opening message at a symposium this week sponsored by the National Institute for Animal Agriculture that brought all sides of the antibiotic resistance issue – pro and con alike – into the same room to work toward mutual understanding.
"This isn't a problem that's going to be solved in five years," says Randy Singer, University of Minnesota College Of Veterinary Medicine associate professor of epidemiology. "But what I'd like to see is a diverse group of individuals who are dedicated to dealing with this issue. That can be from human medicine, environmental health, and various aspects of agriculture."
A Vet's Opinion: A "What If" Question On Antibiotics
For that to work, however, he says agriculture must stop being defensive. And other stakeholders have to be willing to come to the table with a willingness to talk and understand.
"In human health, there has to be some understanding, let's say an acknowledgement, that they don't know how animals are raised and if you want to treat a population, like a flock of chickens or an entire herd of pigs at a pen or farm level, it is not individual human medicine in a hospital. So there has to be this cross talk," he says.
"There has to be these groups that are willing to understand each other's systems and agree that resistance can be attributed to all these uses. And what we need to do is figure out why and how much is causing that, and bring solutions together. So that to me is success in five years, if we acknowledge that we have a lot to learn from each other and form those groups."
Lonnie King, dean of the Ohio State University College of Veterinary Medicine, agrees. Five years is a long time, but a lot can be accomplished, he says. Here are his thoughts on what can be done:
"Build a portfolio of mutual interest and turn that into a national strategy and a national plan. And that can be done in five years. It can be done in less than that.

"Make sure all groups involved are also part of the solution, so nobody's left out.

"Help the public and decision makers better understand this issue and not take sides as we look for a solution.

"Adopt a stewardship plan across the board. I think it is a doable outcome in five years.

"Ensure that agriculture is helping to lead the way, to put together a path forward and is seen as one of the critical leaders in resolving a very difficult issue."
That means, says George Sundin, a Michigan State University plant pathologist, that scientists must step out from behind the Petri dish and help lead the discussion with consumers.
"I think it's the same thing we've dealt with in genetically engineered crops. The scientists have been deficient, I think, in educating the public in that arena, and it has gone completely against what a lot of researchers have been working for."
It's the same way with the antibiotics issue, he says. "We do have an obligation to work with and educate the public. That's going to help bring these various sides together."
Subscribe to Our Newsletters
BEEF Magazine is the source for beef production, management and market news.
You May Also Like
---