Low-Cost Vet Services Can Add Up To Big Returns
Low-Cost Vet Services Can Add Up To Big Returns
Don't leave money on the table. Promoting low cost services to clients can lead to great returns for your vet practice and your clients.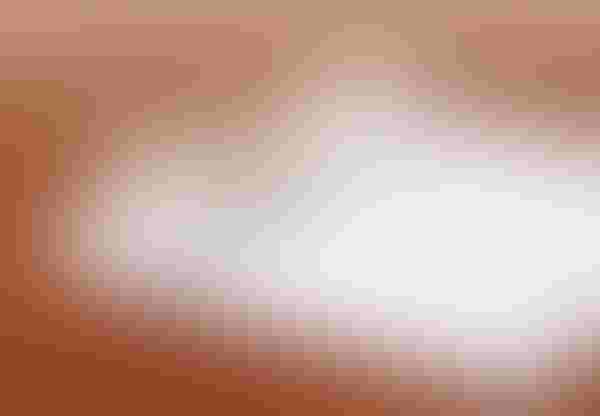 In a veterinary practice, it's sometimes easy to place focus on the large procedures and services. No doubt, they play a critical role in a practice's bottom line. But what about the smaller ticket items? How do they add up for you and your clients? And what money are you leaving on the table?
L.D. Barker, DVM, Professional Animal Health Center, Newcastle, OK, says promoting lower cost services, such as artificial insemination and pregnancy checks, can bring additional revenue to a practice and ultimately bring greater returns for clients.
Dr. Barker's practice, consisting of himself and sons Mark and Matt, focuses on large scale purebred and commercial cow-calf operators, stockers and bucking bull producers.
"We often work with excellent purebred breeders who stay on top of the genetic end of the cattle industry," he says. "They often use progressive and cutting edge technologies and better performing individuals. We have treated purebred bulls which go on to win large national shows, and bucking bulls that have been recognized by the Professional Bull Riders (PBR)."
In addition, Dr. Barker develops all natural protocols to enhance the health and longevity of his clients' herds. He works with producers and other veterinarians to determine the exact antigens needed to combat specific pathogens unique to an operation and builds a complete program around those needs.
"This provides ongoing, broader protection and builds a healthier animal with less of a need for antibiotics," Dr. Barker says.
Regardless of a client's knowledge and experience, Dr. Barker says, opportunities often arise for education and selling of services. This practice, he says, can draw more revenue for the business, as well as bringing clients to a higher level of herd health, customer satisfaction and revenue.
Making the Pitch
Dr. Barker says many of his progressive clients already are aware of the technologies and advanced services available, and often, they request them.
"We've developed the skills necessary to meet the needs of our producers," he says. "We are about to fertility check nearly 1,000 bulls for upcoming sales. Our clients want to offer fertile bulls, and we like to help them meet their needs."
One service Dr. Barker has honed is vaccination protocols.
"We introduce or tell our clients about services we offer and let them make the final decision," he says. "We have discovered pathogens for which there are no existing antigens. We identify those pathogens and then develop autogenous vaccines to meet those needs. It has given us a chance to draw in new clients, and has led to even more satisfied exisiting clients."
Often, Dr. Barker says, they can prove in 45 days that the cost per pound to an operation can be reduced by 10 cents or more with the proper protocol to maximize production and minimize death loss. And when that can be proven, he says, the investment can be easier to make.
"We still have several stocker clients who only want to invest $50 per head, just as they did 20 years ago," he says. "But when we can create a total protocol considering pathogens, nutrition and antibiotics, we can increase the health of high risk calves and build immunity. This leads to lower drug costs in treating sick cattle and less death loss, which is a total loss."
Enjoy what you are reading? Subscribe to Cow-Calf Weekly for beef industry updates every Friday in your inbox.
Dr. Barker says every visit to a client is an opportunity to educate them on the services available and the successes that have resulted.
"As we're treating a stocker operation, they may tell us they are losing 10-15 percent," he says. "When they're talking with neighbors, they may learn that their neighbors are having the same trouble and accept the fact that 'it's just the way things are.' It can be tough to get them to make an investment, but sometimes with education, they will make an investment on the front end that will lead to greater returns on the back end."
Another small service often overlooked is the pregnancy check, which can lead to great returns for clients and the practice.
The Power of the Preg Check
In a study conducted by the Samuel Roberts Noble Foundation in 2006, the value of a $1-$5 pregancy test could result in an increased profit for producers of $77 per head.
"This study showed that only 33 percent of producers with more than 100 head in Oklahoma and Texas pregnancy checked their cows," Dr. Barker says. "The need for producers to have pregancy checks conducted on their herd, and the economics for veterinarians to maintain and develop those skills, can help producers regain income that has been lost, in many cases."
For example, he says, in January 2012, 1.78 million beef cows were in Oklahoma. With a 67 percent growth in pregnancy checks at $5 per head, income for Oklahoma practitioners could increase by $7 million.
A Closer Look: Is Pregnancy-Checking Worth the Cost?
In a 2011 study conducted by Virginia Tech, Dr. Barker says, a late-bred cow costs $1.74 per day, and a last-day born calf returned $157 less than one born on the first day of a calving season.
And in a study conducted by Agriculture and Agri-Food Canada, a 1 percent increase in pregnancy rate can lead to an increased profit of $6.34 per head, Dr. Barker says.
"There's a lot of money left on the table by both sides, by not conducting pregnancy checks," he says.
For this reason, Dr. Barker says, client education and providing and seeking necessary skills is critical.
Meeting the Needs
Sometimes, Dr. Barker says, it can be beneficial to offer services in your practice that you don't provide, yourself. For the Barkers, that's the case with embryo transfer (ET).
"ET is a real expertise that can't be interrupted with emergencies. Once you get started with a procedure, that must be your focus," he says. "For that reason, we aligned ourselves with a very good specialist."
The Barkers make their facilities available and set up the appointments with their embryologist, as well as with their clients.
"We set up the donors and recipients, and he comes to our facility to do the balance of flushing, as well as the protocols for hormonal injections," Dr. Barker says.
In addition, the Barkers work with a nutritionist when developing health protocols for clients.
"When it comes to some speciality services, we either employ someone to render the service or develop those skills ourselves, and we market it from there," he says.
Offering new services doesn't often come without an additional investment. But that investment can be worth the cost. It's all a matter of running the numbers, Dr. Barker says.
Know the Numbers
Before beginning a new service, Dr. Barker and his staff calculate the increased cost of needed equipment, in addition to the overhead costs of the practice.
"We know what it costs for us to keep the doors open and to be able to cover the overhead costs and break even," Dr. Barker says. "We work to be able to bring a profit and render a quality service, with the quality of people we like to employ. We figure every piece of equipment into that cost, too."
Without a doubt, large and small services add up for a practice's bottom line. It just might be worth a look.
You just might find some money on the table.
You might also like:
Ag Lending Tips For Cattle Producers
Video: Animal Welfare: Why It Is Always Important To You
Commercial Cattleman Builds Back His Herd Using DNA Marker Technology
Subscribe to Our Newsletters
BEEF Magazine is the source for beef production, management and market news.
You May Also Like
---