Metaphylaxis for managing health
Metaphylaxis for managing health
Managing bovine respiratory disease is critical to keeping cattle healthy and protecting your clients' investment. Help them consider how metaphylaxis can be used effectively in their business.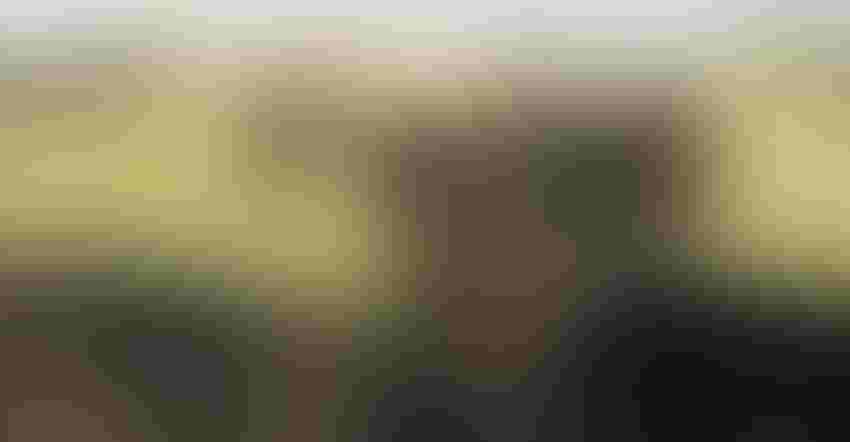 Protecting against bovine respiratory disease (BRD)
Working with clients to protect their herds against BRD — the costliest disease in the cattle industry — is one of the most important parts of your business. There is a lot to consider when determining how to best manage BRD — cattle source, disease risk and treatment costs, just to name a few. Determining a protocol for BRD management is critical to protecting your clients' investment and keeping cattle healthy.
"Metaphylaxis has proven to be critical in the backgrounder business," says Ken Blue, D.V.M., Elanco technical consultant. "While every backgrounder would love to be able to procure preconditioned calves, that's not always the world they live in. By the nature of their business, backgrounding operations find themselves playing Russian roulette with BRD on each delivery of calves."
Fewer late pulls with Micotil® (tilmicosin injection)
Ensuring your clients have dependable, cost-effective protection with fewer late pulls is vital to calf health. The University of Arkansas published new data comparing Micotil vs. Excede® and found:1
Micotil was more cost-effective and efficacious in reducing morbidity and subsequent retreatments

Metaphylactic treatment with Micotil tended to result in fewer antibiotic treatments per calf and decreased total antibiotic costs by $5.61/calf
"This research demonstrated a key economic impact that is highly important in the times of narrow margins that producers are currently experiencing," says Blue.
Research with similar findings has been conducted over the years. Pfizer Animal Health conducted an on-arrival study2 with 4,080 high-risk cattle in Colorado, Indiana, Nebraska and Texas. The results showed that Micotil pulls decreased after day 14, while Excede pulls increased during the same time frame.
A separate, independent on-arrival preconditioning study with 545 sale barn steers and heifers in Texas3 showed that mortality after day seven was significantly less for Micotil-treated cattle compared to Excede-treated cattle. Overall, the Micotil group saw 57 percent fewer late pulls (after day 14) compared to Excede.3
Flexible dosing for better management
Micotil is the proven, long-lasting BRD treatment that offers a flexible, cost effective dose range for both metaphylaxis and individual pull-and-treat therapy. Its flexible dose range (1.5 mL/cwt to 3.0 mL/cwt) allows more effective management of animal weight and risk variation within a truckload of incoming cattle.4
"Veterinarians often see groups of cattle coming in that are not the same size or shape — and that can have an impact on how we protect against BRD," says Blue. "If the average weight of the cattle coming in is 500 lbs, some calves may only be 350 lbs while others are 550 lbs. That means that some of those heavier cattle can be under-dosed, which can be costly."
Micotil allows you to work with your clients to provide the best dose for those cattle based on their weight to ensure they are protected.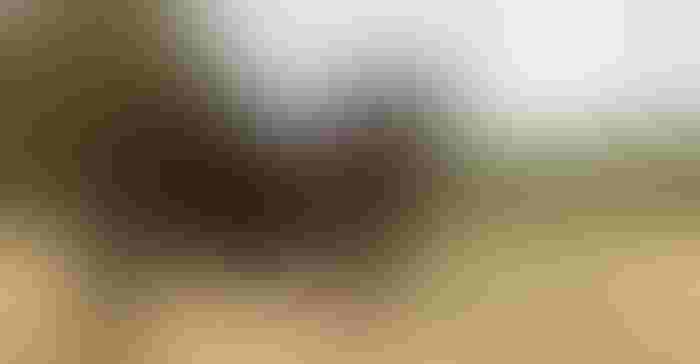 Micotil — still the one
"Choosing the right products to help your clients manage morbidity and mortality can help protect the investment they've made," says Blue. "Micotil is still the one you can recommend today to deliver bottom-line value and results."
In more than 100 million head of cattle, Micotil has provided dependable results, earning confidence as a flexible BRD solution that can help reduce deads and pulls.5 In 30 of 35 studies, Micotil significantly reduced pulls.5 To learn more about recommending Micotil, talk to your Elanco sales representative or technical consultant.
Micotil is indicated for the treatment of bovine respiratory disease (BRD) associated with Mannheimia haemolytica, Pasteurella multocida and Histophilus somni, and for the control of respiratory disease in cattle at high risk of developing BRD associated with Mannheimia haemolytica.
Important Safety Information
Before using this product, it is important to read the entire product insert, including the boxed human warning. Caution: Federal (USA) law restricts this drug to use by or on the order of a licensed veterinarian. Not for human use. Injection of this drug in humans has been associated with fatalities. Keep out of reach of children. Do not use in automatically powered syringes. Exercise extreme caution to avoid accidental self-injection. In case of human injection, consult a physician immediately and apply ice or cold pack to injection site while avoiding direct contact with the skin. Avoid contact with eyes. Always use proper drug handling procedures to avoid accidental self-injection. Consult your veterinarian on the safe handling and use of all injectable products prior to administration. For use in cattle or sheep only. Inject subcutaneously. Injection of this antibiotic has been shown to be fatal in swine and non-human primates, and may be fatal in horses and goats. Do not use in lambs less than 15 kg body weight. Do not use in female dairy cattle 20 months of age or older. Use in lactating dairy cattle or sheep may cause milk residues. The following adverse reactions have been reported: in cattle: injection site swelling and inflammation, lameness, collapse, anaphylaxis/anaphylactoid reactions, decreased food and water consumption, and death; in sheep: dyspnea and death. Micotil has a pre-slaughter withdrawal time of 42 days.
Elanco supports the use of shared class antibiotics for therapeutic uses while under the oversight of a veterinarian. More details on Elanco's Antibiotic, Welfare and Sustainability Policies can be found on www.elanco.com/antimicrobialpolicy.
1Hawley, J., Powell, J. et al. 2016. "Comparison of ceftiofur crystalline free acid to tilmicosin for metaphylactic treatment of calves at risk for bovine respiratory disease." University of Arkansas Research and Extension.
2Hibbard, B., Meeuwse, D, et al. 2004. "Excede vs. Micotil for control of bovine respiratory disease using a postmetaphylaxis interval."
3Independent data. Data on file.
4Elanco Animal Health. Data on file.
5Elanco Animal Health. Data on file.
Micotil, Elanco, and the diagonal bar logo are trademarks of Eli Lilly and Company or its affiliates.
Other company and product names are trademarks of their respective owners.
© 2017 Eli Lilly and Company or its affiliates.
nchlth 5846-2 | USBBUMIC00140
Subscribe to Our Newsletters
BEEF Magazine is the source for beef production, management and market news.
You May Also Like
---