New computerized stethoscope targets BRD
New computerized stethoscope targets BRD
Company introduces Whisper Veterinary Stethoscope to improve traditional pull, temp and treat method for feedlot cattle.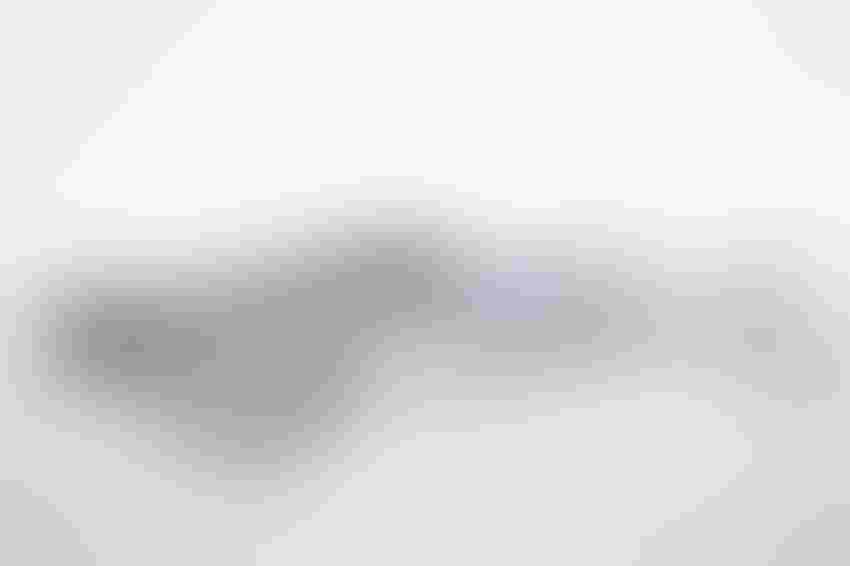 Merck Animal Health says its new Whisper Veterinary Stethoscope could lower treatment costs and increase overall treatment efficacy.
Merck Animal Health
Merck Animal Health has introduced a new tool that could make significant improvements in Bovine Respiratory Disease (BRD) diagnosis over the traditional observation-and-temperature technique.
Called the Whisper Veterinary Stethoscope System and currently targeted at feedyard veterinarians, this technology correlates sounds from the lungs into a five-point scoring system. Each numerical point represents roughly a 50% increase in probable mortality from BRD over the preceding numerical point, Merck says.
By implementing an additional piece of information, the objective is to improve the overall accuracy of the BRD diagnosis," explains Dr. Jason Nickell, associate director of livestock technology and innovation for Merck.
The best way to use this technology is to pull animals by normal evaluation, check rectal temperature as typical, then add the scoring from the Whisper stethoscope to help determine the best treatment, Nickell says.
Normal visual recognition of sick animals combined with rectal temperature is about 60% accurate, or gives about a 40% false positive treatment rate, Nickell says. Adding a score from the Whisper stethoscope to traditional diagnosis can help sort out alternative illnesses and could improve treatments of BRD cattle based on severity of the disease, as well.
In turn, the technology could lower treatment costs and increase overall treatment efficacy, Nickell says, in addition to improving the judicious use of antimicrobial products.
The Whisper Veterinary Stethoscope is available to feedlot veterinarians now and is still being improved, Nickell says.
If you are interested in this new product you can contact your Merck Animal Health representative about it or call 1-800-WHISPER. The price of this technology is a monthly fee based on the capacity/size of the feedyard.
Source: Merck Animal Health
Subscribe to Our Newsletters
BEEF Magazine is the source for beef production, management and market news.
You May Also Like
---