Next April: Executive program for beef veterinarians
Next April: Executive program for beef veterinarians
The new Executive Veterinary Program Beef follows the model Illinois has used with such success since 1991: Bring dynamic teachers to deliver highly relevant content to progressive practitioners in an environment that challenges and fosters a culture of trust.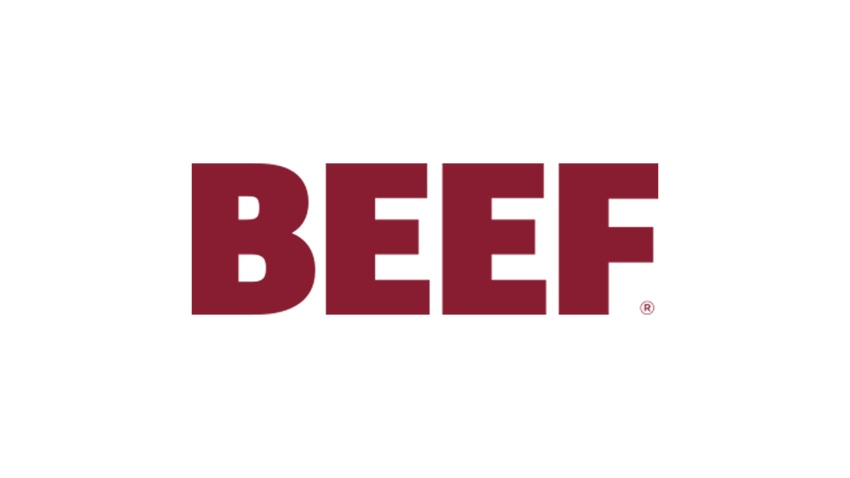 Dr. Dan Thomson was sitting with more than three dozen swine veterinarians at a graduation banquet in Champaign, Ill., when he realized he was thinking: "I'll have what they're having."
No, the industry leader in beef cattle production and management from Kansas State University was not switching allegiance from beef to pork. He was realizing the power delivered through the Executive Veterinary Program at the University of Illinois. For 25 years EVP has been providing veterinarians with the skills and networks needed to meet the challenges facing the food animal industry.
"I was listening to the veterinarians who were about to graduate from this 18-month certificate program, and it was clear that the information they had received and the relationships they built had already delivered dividends for their careers," recalled Dr. Thomson.
"My first thought was 'Hey! They haven't heard my lecture on strategic and business acumen yet!' since I was the speaker the next day," he joked.
"But my next thought was: I want Illinois to bring this program to beef veterinarians."
That was April 7, 2016, and the leaders of the Illinois EVP were receptive to Dr. Thomson's pitch. Less than four months later, the inaugural EVP in Beef Health Management is open for registration at evp.illinois.edu. The course starts in April 2017 and consists of 10 two-day modules that will wrap up in October 2018.
EVP Beef follows the model that Illinois has used with such success since 1991: Bring dynamic teachers to deliver highly relevant content to progressive practitioners in an environment that challenges, yet fosters a culture of trust.
One difference: EVP Beef will be held on the KSU Olathe campus instead of in Champaign-Urbana to be nearer the heart of beef country.
Illinois program leaders worked with Dr. Thomson to identify topics and speakers for EVP Beef modules. Speakers will include Thomson, Mike Apley, Tom Noffsinger, Guy Loneragan and Chris Reinhardt. Among the topics are "Improving Outcomes Through Clinical Reasoning," "Human Impacts on Disease Occurrence and Detection," and "Understanding Our Customers and the Food Supply Chain of the 21st Century."
"To have the critical thinking and problem solving skills that work in today's agriculture, you need a tool box with leadership, systems management, communication, and data analysis skills on top of a robust understanding of medicine," said Dr. Jim Lowe, an associate professor at Illinois and international consultant in both the swine and the beef industries, who is leading the EVP Beef program.
"These are things you didn't learn in veterinary school," he added. Dr. Lowe completed the fourth EVP in Swine Health Management in 2000.
To explain the power of the program, Dr. Lowe points to what EVP Swine graduates have said about its impact on their careers:
"The interpersonal and communication skills have been crucial in helping me be more effective at driving change in our system. I now focus on root cause analysis to truly define problems, which allows me to develop more effective solutions," noted one. "For me, EVP has allowed me to actually work smarter, not harder."
Another EVP Swine graduate commented on the value of professional and personal relationships established during the program:
"While the in-depth and challenging exploration into specific and timely topics is a mainstay for any continued education program, the real benefit is the personal interactions with other leaders in the food animal or allied industries. These relationships are allowed to develop on a level not achievable through distance communication or through other channels, such as industry meetings."
The 222 graduates of EVP Swine courses hailed from 16 states and three countries. They encompass leaders in the swine veterinary profession, including 18 presidents of the American Association of Swine Veterinarians (AASV) and 15 winners of the AASV Practitioner of the Year award. Half of the winners of the AASV Young Veterinarian of the Year Award have been EVP Swine alumni.
Among the 40 EVP participants that Dr. Thomson encountered earlier this year, there were veterinarians who oversaw the care for more than 40 percent of the pigs marketed in the U.S. and serviced 70 percent of the genetics sold in North America as well as representatives from all of the major pharmaceutical companies. 
"Our goal is to have this same quantity and quality of industry leaders in EVP Beef," said Dr. Thomson. "This program can become a key factor in helping the profession meet the challenges that face the beef industry over the next 20 years."
To learn more about EVP Beef, visit evp.illinois.edu or email [email protected].
Lowe is head of the Department of Veterinary Clinical Medicine at the University of Illinois. 
 You might also like:
Do small cows make more money?
13 utility tractors that will boost efficiency
Subscribe to Our Newsletters
BEEF Magazine is the source for beef production, management and market news.
You May Also Like
---