Probiotics Future In Beef Production Looks Promising
Probiotics Future In Beef Production Looks Promising
As FDA ratchets down on medically important antibiotics in animal feed, probiotics may come to the fore in beef production.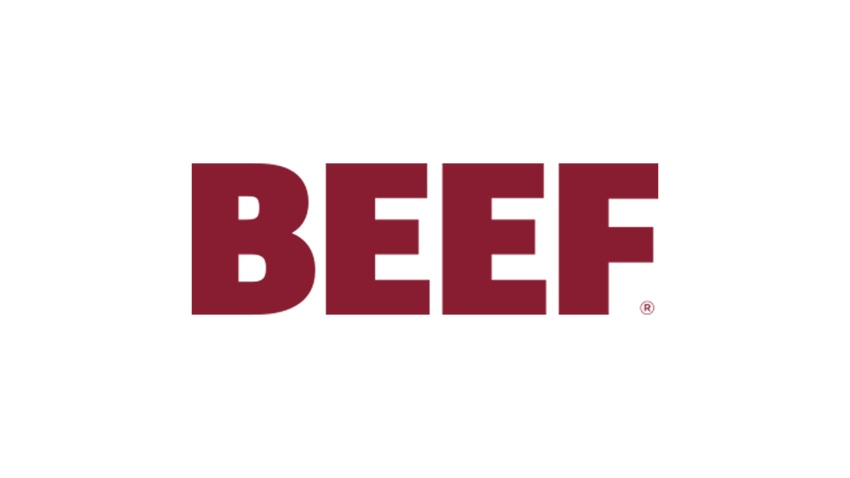 The livestock industry has long debated the merits of feeding probiotics — microbially derived products that stimulate the growth of other microorganisms in the gut. By improving the intestinal microbial balance, the thinking is that there's a corresponding boost in production efficiency.
Long a standby in feedyard rations, particularly those for cattle in "natural" programs, probiotics may gain an even deeper toehold on the ranch as well as in the feedyard as the beef industry adjusts to a new regulatory environment.
The cattle-feeding environment changed in December 2013 when the Food and Drug Administration (FDA) issued its Guidance for Industry 213 and Veterinary Feed Directive. The action implemented FDA's approach to how medically important antibiotics for human medicine can be used in food-animal production.
While FDA's actions will have limited effect on cattle production, it will change the feeding environment. That has some taking a longer look at the value of probiotics in cattle production.
However, according to Dee Griffin, a feedlot production management veterinarian at the University of Nebraska-Lincoln's Great Plains Veterinary Educational Center in Clay Center, it's not a probiotics vs. antibiotics discussion. There's a place for both in cattle production, he says. "If you're feeding antibiotics, probiotics aren't going to compete with them as a replacement," he says. "It becomes a nice additive to what you're doing."
Some background on the antibiotic debate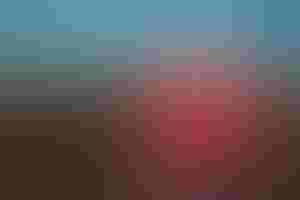 Recent FDA action to curb use of medically important antibiotics in livestock production has prompted more interest in studying the use of probiotics, says Guy Loneragan.
FDA asked pharmaceutical companies to voluntarily remove growth-promotion and production claims from the label of antibiotics deemed to be medically important for humans, says Guy Loneragan, professor of food safety and public health in the Animal and Food Sciences Department at Texas Tech University. Virtually all companies with products that have such label claims have responded positively.
For cattle producers, that means several types of antibiotics will no longer be labeled for growth promotion when the action becomes official in December 2016. But because the use of medically important antibiotics as a growth-promoter is limited in cattle production, that effect will be minimal. The main class of antibiotics used for growth promotion in cattle, ionophores, are not used in human medicine and are not affected by FDA's actions.

Can You Tell Profit When You See It?
Enter our 2014 BEEF Efficiency & Profit Contest & you could win $1,000 cash (indvidual) or $5,000 in Merial product (feedlot group). Enter here!
However, that doesn't mean that medically important antibiotics are off the table for cattle producers. The antibiotics that FDA deems as "critically important," "highly important" or "important in human medicine" can still be used — for the time being, anyway — for prevention, control and treatment of specific disease-causing bacteria, and can even be used in feed and water. But they must be administered under a veterinarian's prescription and oversight.
"So they're not removing medically important drugs [from cattlemen's arsenal of antibiotics]," Loneragan says. "They're removing claims on the label [for growth promotion]. But most drugs will have multiple claims."
Probiotics play a role
However, given those changes, it's likely that feedyards and ranchers alike will take a closer look at probiotics. And that, says Dave McClellan, a consulting feedyard nutritionist from Fremont, NE, is a good thing. But the main reason he thinks it's a good thing has as much or more to do with how well the beef industry portrays itself to consumers than it has to do with the products themselves.
"Look at what we know about our image, and how well we don't tell our story as beef producers," McClellan says. "If you give people a list of occupations — doctors, lawyers, farmers, ranchers — we'll be in the top five. But if you give them a comparative list of industries, we'll be lucky to see the bottom of the barrel because they look at us as corporate farms. People still have a warm, fuzzy feeling for that word 'farmer,' but they don't have that same warm fuzzy when we put ourselves as an industry rather than an individual."
To that end, he says the use of probiotics gives cattlemen individually, and the industry collectively, a talking point with consumers. "I'm not saying that what we've been doing is bad," he stresses. "I'm saying it's not been very well perceived publicly."
McClellan defines probiotics as products that are naturally derived and considered GRAS, generally recognized as safe. GRAS products don't require FDA oversight and since they're not considered a drug, don't require a prescription, he says.
McClellan has used probiotics for around 15 years. That's because many of his feedyard clients feed natural cattle. So his initial experience with probiotics was out of necessity. But as he's gained experience and knowledge, he's found that probiotics can be beneficial in all feeding systems, natural and conventional alike.
Subscribe now to Cow-Calf Weekly to get the latest industry research and information in your inbox every Friday!
The label claims for probiotic products are for growth promotion and feed efficiency, and one product is used to reduce the shedding of E. coli 0157-H7 in feedyard cattle. However, McClellan also sees a reduction in morbidity and mortality. That's important, he says, because in the last 20 years, even with an increased understanding of health management and better products, death loss for feedyard cattle hasn't changed.
And that, he says, has changed how feedyard managers, as well as their consulting veterinarians and nutritionists, look at the world. Want proof? Just watch most any video auction and see what kind of premiums preconditioned or backgrounded calves bring over their bawling brethren.
Given a choice between a bawler or a weaned and preconditioned calf, McClellan will take the weaned calf, even if it costs more. "If I'm comfortable that the guy really did what he's telling us he did and did it correctly, it's a no-brainer," he says. "The problem is that there aren't enough of those cattle to go around.
Ranch applications for probiotics
While ranchers will be less affected than feedyards by FDA's actions, they will still see some impact. No longer will you be able to run to the feed store and buy over-the-counter medicated feed.
So while probiotics have mainly been used in feedyards, there may be more interest at the ranch level, too. Given his experience, and the undeniable positives that correct health and nutrition management on the ranch offer, McClellan thinks cow-calf and stocker operators should take a look at probiotics.
"I think that's where the emphasis needs to be," he says. "We need to get out in front and start going backwards to the cow-calf guy and stocker operator and say, 'Take a look at these things.' "
That can be done the same way that feedyards encourage cow-calf and stocker producers to implement health and nutrition management programs — via the checkbook.
"I think we're back to things like graded sales and direct sourcing. But the emphasis has to start flowing back from the feedyard to the rest of the industry saying 'Hey, we're getting really tired of paying these fantastic prices for your feeder animal, only to have it die,' " McClellan says.
Making probiotics usable in a pasture situation will require some research, Loneragan says. "But that's not a limitation; it's an area of opportunity. Is it something you can add to a mineral supplement or protein cake, or is it a live organism and you have to figure out how to keep it alive and deliver it?"
If the products can show a benefit, then Loneragan thinks there are opportunities to explore the use of those products on the ranch. "But because they don't have a label claim, it's going to be a little more challenging for producers to evaluate the data and the literature that supports the use of those products," he says.
That's where a relationship with a nutritionist and veterinarian is valuable, Loneragan says.
Antibiotics will always be a crucial tool in the management toolbox that cattlemen have to produce better beef. Griffin says there's likely a growing place for probiotics in that toolbox as well — not as a replacement for antibiotics, but as another tool that can help improve the health, welfare and bottom line of cattle. 
Other BEEF stories to enjoy:
September Cattle Market Outlook | Bull Run Cools, But Market Upside Possible
10 Ways To Have A Stress-Free Weaning Day
Effective Heifer Development Means Thinking Early & Long Term
BEEF Exclusive: Herd Expansion? BEEF Readers Say Its Go Time
15 ATVs and UTVs That Are New For 2014
Corn Projected In $2.70 To $3.20/Bu. Range Through 2020
ENTER NOW! 2014 BEEF Efficiency & Profit Contest
Nebraska Veterinarians Practice What They Preach At Family Feedlot
Subscribe to Our Newsletters
BEEF Magazine is the source for beef production, management and market news.
You May Also Like
---