Promote herd health by preventing scours
Promote herd health by preventing scours
Start 'em right with proper health and management practices.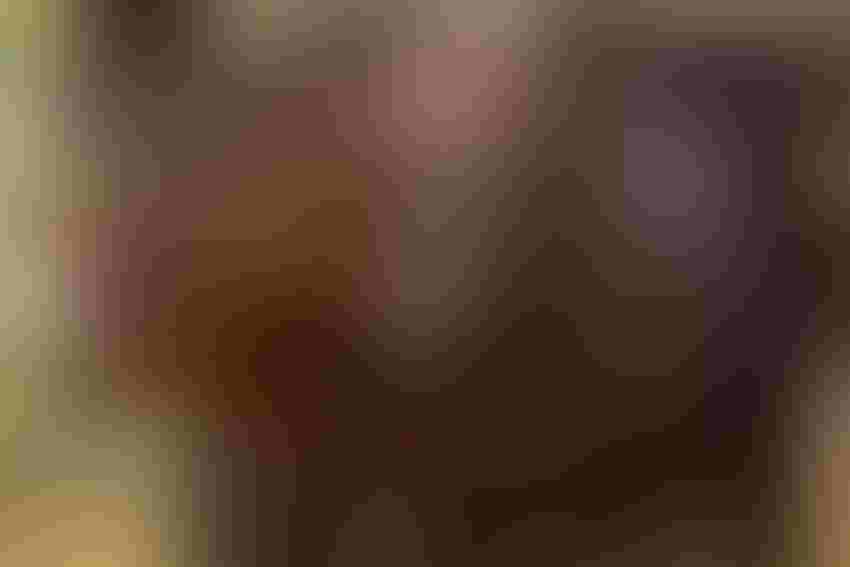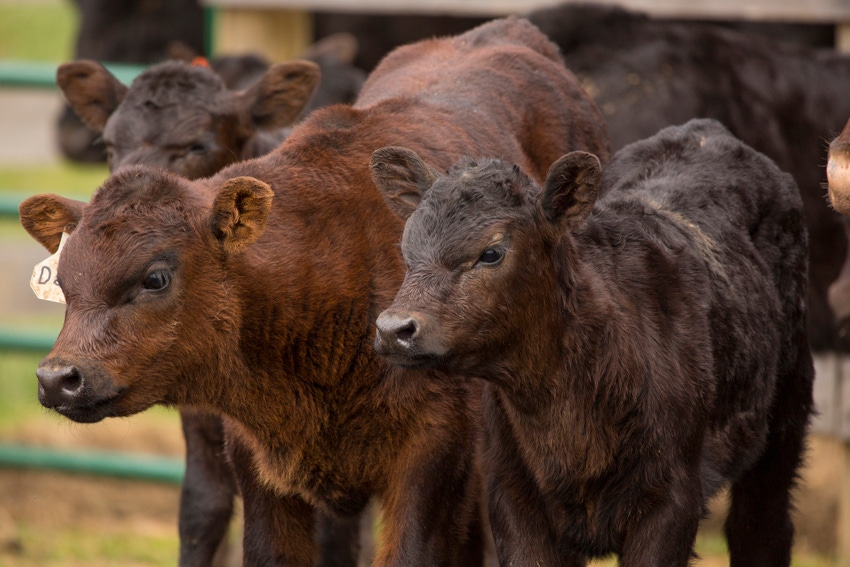 Because of the many stressors calves face in the first several days of life, they are especially susceptible to scours — diarrhea that is a common result of protozoal, bacterial and viral infections in the lining of calf intestines. The physical toll of scours on calf health and the expense involved with treating the disease can add up to thousands of dollars a year, which makes protecting against these potential losses critical.
"The problem with scours is not only death loss, but also the treatment costs and production loss associated with it," says Chad Wild, DVM, New Salem Veterinary Clinic, New Salem, N.D. "Scouring calves have a higher chance of getting sick later on, and they also will have poorer weight gain than calves that haven't had scours."
Starting off right
As cattle operations grow in size and more heifers come back into the cow herd, there is often more pressure to increase cattle numbers without necessarily expanding calving pasture sizes. This pressure can potentially lead to an increased incidence of scours.
That's why it's so critical to prevent scours in the first place. Effective vaccination programs for scours rely on having adequate levels of antibodies in the colostrum for the calf on the first feeding.
If a calf doesn't receive a good dose of colostrum from its mother, a poor immune system will result. This makes it important to ensure that calves nurse aggressively.
In addition, that good antibody needs to be in the colostrum. To do that, cows need to be vaccinated appropriately prior to calving.
"The advantage of this practice is that you expose the cow to an antigen that creates good antibodies in the first milk," says Kenton Carlson, Elanco sales representative. "A good vaccination program will allow a calf to receive the right antibodies from colostrum to prevent scours."
The importance of scours protection in practice
Both Carlson and Wild work with MacDonald Ranches — a Salers and Optimizer composite seedstock operation located near Bismarck, N.D. Will MacDonald, one of the owner/operators of this fourth-generation family business, teams up with Carlson and Wild to keep the operation's cattle healthy and vaccinated. MacDonald Ranches markets between 130 and 140 bulls annually to cattle producers across the country, and MacDonald realizes the importance of scours prevention in his calves.
"Reducing labor and lowering the number of calves lost to scours is incredibly important to the success of our business," says MacDonald. "We're focused on taking preventive measures to make sure our calves are healthy from the get-go and vaccinating against scours is an important part of our animal health protocol."
In addition to vaccinating, MacDonald uses additional strategies to prevent scours. "We keep the calves bedded and keep their environment as dry as we can," he says.
"We also use calf shelters but try to keep them as open-air as possible and not use ones where the calves are closely confined. We use woodchips for bottom bedding in our barn with straw on top to absorb as much moisture as possible.
"Of course, nutrition is important as well. You need to have the right level of nutrition in the cow in order to help vaccines work as effectively as possible."
Herd health planning
Now is a critical time to evaluate your herd health management. If you had an issue with scours last season, now is the time to develop a plan with a goal of zero calf scours.
Call your herd health veterinarian today and ask, "Can you help me reach my goal of 100% healthy calves in 2021?" If the answer is, "Yes, we'll try," schedule a meeting to discuss ways to prevent calf scours in your herd.
Source: Elanco Animal Health. Hilton, DVM, PAS, DABVP (beef cattle practice), Veterinary Technical Consultant, Elanco Animal Health; Clinical Professor Emeritus, Purdue University College of Veterinary Medicine. The opinions of the author are not necessarily those of beefmagazine.com or Farm Progress.
Subscribe to Our Newsletters
BEEF Magazine is the source for beef production, management and market news.
You May Also Like
---