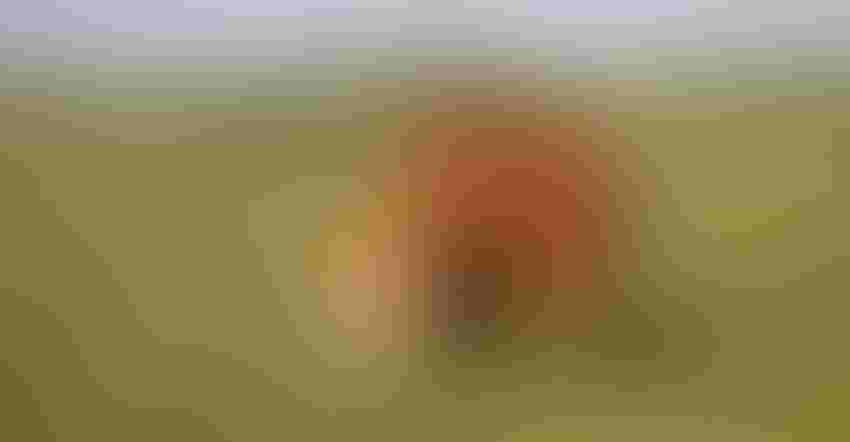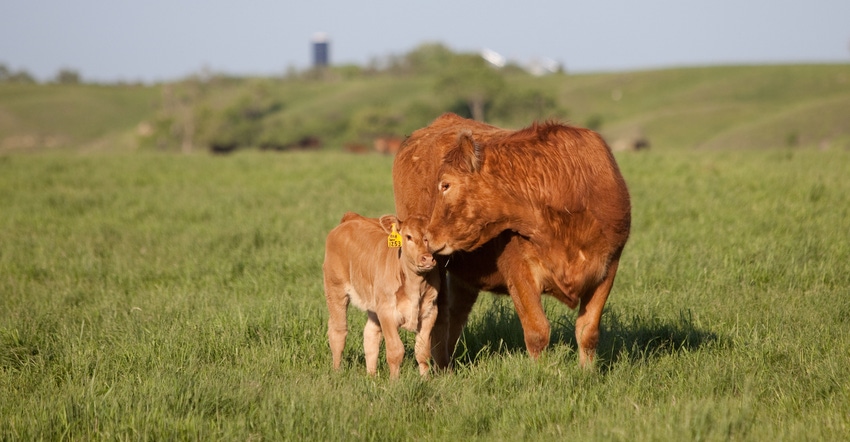 Ensuring quality colostrum intake is one of the most important aspects of calf health. Colostrum provides newborn calves with passive immunity through passive transfer of proteins called immunoglobulins, commonly referred to as antibodies, which help to fight off infections. Colostrum is also high in fat, energy, vitamins A & D and white blood cells.
Calves that do not receive enough passive antibodies from ingesting colostrum, can have negative consequences on their future production. Failed passive transfer can cause calves to be highly susceptible to infectious diseases. It also increases the chances of pre-weaning mortality.
"Calves that do not receive enough antibodies through colostrum are at a great disadvantage for health, performance and longevity," said Dr. Travis Van Anne, professional services veterinarian, Boehringer Ingelheim.
For increased concentration of antibodies, heifers and cows can be vaccinated prior to calving. If administered correctly, pre-breeding reproductive vaccines can provide additional antibodies to help fight infections and improve calf health.
Another Herd Health Challenge: Viremic Shedding
Viremia is when a virus circulates in the blood. In a well-managed, immune-competent, vaccinated animal, often, the normal body defenses block the virus from replication and circulation in the blood.
If the cow is not vaccinated or has not developed protection through natural exposure, the viremia can allow a potential pathogen to infect tissues, organs or even the unborn fetus. If a cow happens to be pregnant, and the pathogen gets to a high enough level, then it has a chance to go to the fetus and harm it. It's important to vaccinate cattle effectively for protection against viremia during pregnancy and post calving.
"A killed vaccine can have the ability to offset viremia in the herd and improve colostrum in correctly developed heifers," said Dr. Van Anne. "However, it's important to administer a second dose of the vaccine three weeks after the initial dosage to ensure you provide optimal efficacy when using a killed vaccine."¹
Properly Administer Killed Vaccines for Protection
For the most effective administration of killed vaccines, Dr. Van Anne also recommends the following:
     Follow label directions and administer the product subcutaneously in the neck

     Administer the product when the temperature outside is under 80 degrees 

     Handle cattle in a low-stress environment

     Use the product within 24-hours of opening
The Role of Nutrition and Modified-Live Vaccines
Nutrition is another very important aspect of herd health. Cows in proper body condition and on the right nutritional plane are more likely to produce high quality colostrum for their calf.
"Feeding cows properly is important for the production of colostrum," said Dr. Van Anne. "When a cow is fed correctly, her colostrum will be improved."
He also stresses the relevance of a proper heifer development program and recommends heifers receive four doses of a modified-live reproductive vaccine prior to breeding to reduce potential viremia in the herd.
The four key periods in which it's important to give a modified-live vaccine to animals that are intended to become cows are branding/turn-out (~60 day old calves), pre-weaning (~150) day-old calves, weaning (~220) day-old calves, and pre-breeding or yearling cattle. It is also recommended that cows receive a dose of a reproductive vaccine 30 days prior to breeding to match vaccination with possible disease challenges.
Combining a good nutrition program with proper administration of reproductive vaccines is key to providing calves with lifelong benefits and improving overall herd health. Be sure to follow label directions and work with your veterinarian to provide a safe and effective vaccination program for your herd.
References:
¹Smith BI, et al. Anti-bovine herpesvirus and anti-bovine viral diarrhea virus antibody responses in pregnant Holstein dairy cattle following administration of a multivalent killed virus vaccine. American Journal of Veterinary Research, 2015;76(10):913-920
***
About Boehringer Ingelheim Animal Health
As the second largest animal health business in the world, Boehringer Ingelheim is committed to improving animal health. With more than 10,000 employees worldwide, Boehringer Ingelheim Animal Health has products available in more than 150 markets and a global presence in 99 countries. For more information about Boehringer Ingelheim Animal Health, click here.
Boehringer Ingelheim
Innovative medicines for people and animals have for more than 130 years been what the research-driven pharmaceutical company Boehringer Ingelheim stands for. Boehringer Ingelheim is one of the industry's top 20 pharmaceutical companies and to this day remains family-owned. Day by day, some 50,000 employees create value through innovation for the three business areas human pharmaceuticals, animal health and biopharmaceutical contract manufacturing. In 2016, Boehringer Ingelheim achieved net sales of around 15.9 billion euros. With more than 3 billion euros, R&D expenditure corresponds to 19.6 percent of net sales.
Social responsibility comes naturally to Boehringer Ingelheim. That is why the company is involved in social projects, such as the "Making More Health" initiative. Boehringer Ingelheim also actively promotes workforce diversity and benefits from its employees' different experiences and skills. Furthermore, the focus is on environmental protection and sustainability in everything the company does.
Subscribe to Our Newsletters
BEEF Magazine is the source for beef production, management and market news.
You May Also Like
---
Current Conditions for
New York, NY
See Detailed Weather Report
Enter a zip code to see the weather conditions for a different location.
Aug 27 - Aug 29, 2024
Farm Progress Show annually hosts more than 600 exhibitors displaying new farm equipment, tractors, combines and farm implements; seed and crop protection products; and many additional farm supplies and services.
LEARN MORE