Retaining new hires Part II — create a professional environment
Retaining new hires Part II — create a professional environment
Some good tips are be a mentor, give earned praise, build workload slowly, support family and life issues.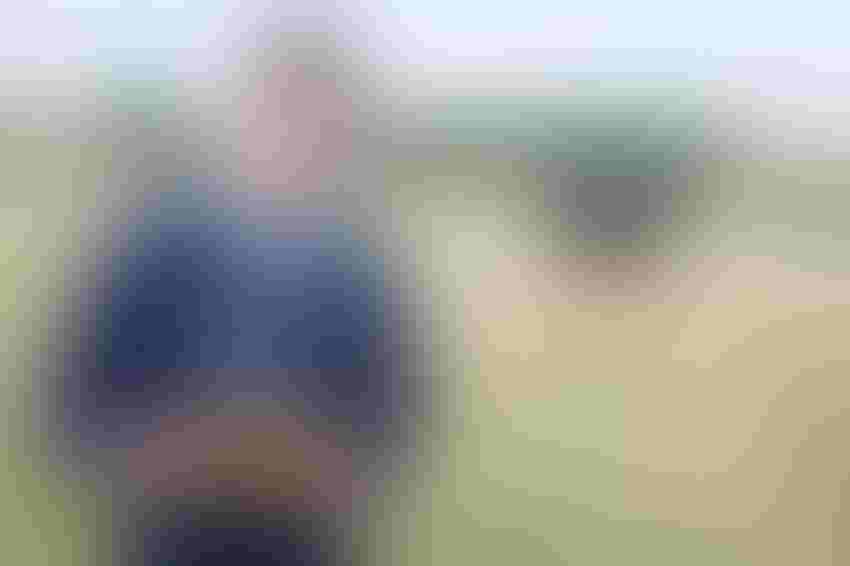 Bring a young vet along with adequate supervision, but without hovering over them.
Daisy-Daisy-iStock-Thinkstock
(In part one of this series, we discussed hiring a new associate for a beef practice, utilizing the report from Murray Jelinski entitled "Factors associated with veterinarians' career path choices in the early postgraduate period" from the Canadian Veterinary Journal. In this column, we will look at ways to retain this associate, focusing on the first few months of employment.)
You've worked hard to hire an associate. Now, creating a positive work environment is critical to keeping him or her.
This starts with mentorship. The Jelinski study identified mentorship (or the lack of) as the number two reason for continued presence in the practice. But what constitutes good mentorship? Where is that balance between tossing the new hire into the practice waters to sink or swim versus hovering over them like a mosquito on an exposed ear?
While there is no one size fits all answer, there are a few rules of thumb that can help. For starters, you should have an idea of what your new hire did for work that day. For example, you might know he or she pregged cows in the morning, and then saw small animals all afternoon. This means you kept tabs on the associate, giving him or her the opportunity to ask questions. But if you know the percent open on the cows and that your associate saw three allergy dogs and a blocked cat, you're probably hovering too much.
Praise pays
For the first few weeks or so, at the end of the work day take five minutes to ask them about the day. Praise them for something they did well, and offer advice on how to improve. The praise isn't simply a tactic to coddle sensitive millennials; if you give someone a pat on the back for a job well done they will make sure they do it that way every time.
Last point on mentorship is when things go poorly or the associate makes a mistake, explain the correct way of handling the case without disparaging his or her intelligence or alma mater. Nearly three-quarters of the respondents to the Jelinski study reported their employer was unsupportive when a case went badly. Obviously incorrect medicine must be addressed, but this can be done without insults. In addition, unless it is an emergency situation, it is best to do this correcting in private.
Heavy workload
The number one reason associates left a practice in the study was workload related. Too many hours worked in a day and/or too many afterhours calls lead associates to seek employment elsewhere, often outside of mixed animal practice. While this is intrinsic to beef practice, it can be partial alleviated by acclimating your new associate to practice the way you'd acclimate cattle to a feedyard. If they are a new grad, just weaned off the veterinary college, start them off slow on a diet of dog vaccinations and small chute jobs. Give them a little time before starting them on afterhours work. If they have been backgrounded at another vet clinic, you can bring them up to speed more quickly.
While as the boss you have the most influence over your associate, don't forget to keep your staff on board with this acclimation process. Other associates or support staff can be a source of encouragement to your new hire, or can create friction. They will play as much of a role as you in mentoring your new hire. More experienced associates will often act as mentors to new graduates, therefore make sure they abide by the same guidelines on mentorship outline above.
Life issues
While creating a positive work environment for a new hire is essential, the job you offer is not the only factor in associate retention; life outside of work is of equal importance. With the aging rural population, assuming you hire a younger person as an associate he or she will most likely deal with loneliness if your town is not where they grew up. This issue typically does not manifest itself until a few months into practice.
If you've done your work in the interview and know a few of your associate's hobbies, offer pointers on where he or she can engage in those hobbies in your community. If this person decided to be in beef practice, they most likely will enjoy the type of activities found in rural areas, such as church groups, community organizations, hunting or fishing, etc. Since good associates are self-starters, providing the contact information for a person in those activities is enough. Think of it this way—an associate that has a good mentor, with a job that makes room for their most important life priorities, in a community that provides one of their favorite hobbies will be hard pressed to leave.
Obviously you can never have a 100% success rate in retaining your new hires, but laying the groundwork to make them successful increases your average. Put the same effort into starting them as you did hiring them, and you won't have to go through the process nearly as often.
Subscribe to Our Newsletters
BEEF Magazine is the source for beef production, management and market news.
You May Also Like
---