Satirical video sparks debate with Congress about healthy school meals
Satirical video sparks debate with Congress about healthy school meals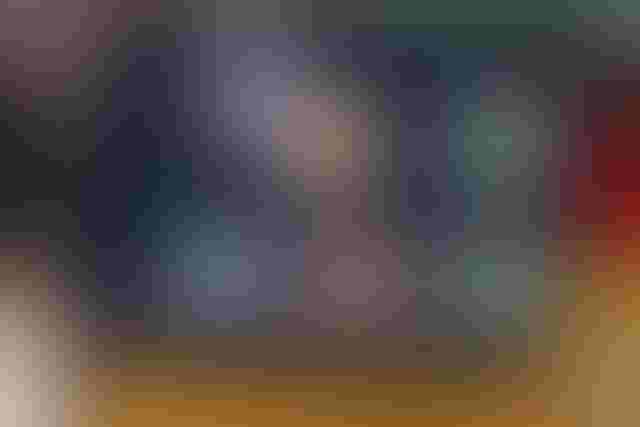 Recently, the American Heart Association teamed up with TV production company Funny or Die to create a satirical video to spark more conversations about the ongoing debate in Congress on healthy school meals.
The video features Parks and Recreation star Nick Offerman, who sarcastically suggests that if pizzas and chicken nuggets grew on trees, the government would suggest that they were healthy and sustainable, deeming them as an appropriate menu item to regularly put on a school lunch tray. Currently, pizzas are considered a "vegetable" in school lunch programs across the country because of the tomato sauce. Watch the video below.
In the past, I've spoken out several times about my disappointment with the state of the nation's school lunch programs. Thanks to First Lady Michelle Obama's initiative to update USDA's MyPlate, the nutritional recommendations for Americans and our nation's children include reduced servings of meat, dairy and eggs — a decision made for erroneous sustainability reasons, not nutrition.
Here are five previous blogs where I've covered this topic:
1. Keep Meatless Mondays out of schools
2. Michelle Obama's school lunch program under fire again
3. Where's the beef in school lunches?
4. USDA school lunches lack protein power
5. 3 ways the government committee got it wrong on the dietary guidelines
To further prove the point that the nation's school lunches need an overhaul, the Huffington Post recently posted photos of school lunches from around the world.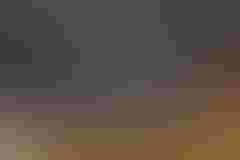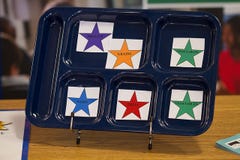 Photo Credit: USDA

Here is an excerpt from that article: "More than one-third of kids in America are obese or overweight. In 2013, the National School Lunch Program (NSLP), a federally assisted meal program operating in public and nonprofit private schools, served 5.1 billion lunches, Bloomberg reports. The quality of these lunches must somehow correlate to the health of America's youth, considering more than 32 million children are served NSLP every day. Many countries have got us beat when it comes to school lunches, nourishing their students with fresher, greener and more nutrient-rich foods that are very much brain foods. There's less fried stuff, less brown mush."
View the photos here and see which lunch you would prefer to eat.
The beginning of the school year is just around the corner, and it's time for parents to demand better for their kids. Nutrition is the cornerstone for how well they can do in school and in extracurricular activities, so let's make sure beef stays at the center of the plate and keep kids nourished, satiated and properly fueled.
The opinions of Amanda Radke are not necessarily those of beefmagazine.com or Penton Agriculture.
You might also like:
8 biggest roadblocks to ranch profitability
Five foundational ideas for a successful ranch
Why baleage has an advantage over dry hay
Virtual Tour: Visit the world's largest vertically integrated cattle operation
10 signs you grew up on a farm
Subscribe to Our Newsletters
BEEF Magazine is the source for beef production, management and market news.
You May Also Like
---