Serve As More Than A Health Resource
Serve As More Than A Health Resource
More cattle in fewer hands increase the need and opportunity for veterinarians to become a part of clients' management teams.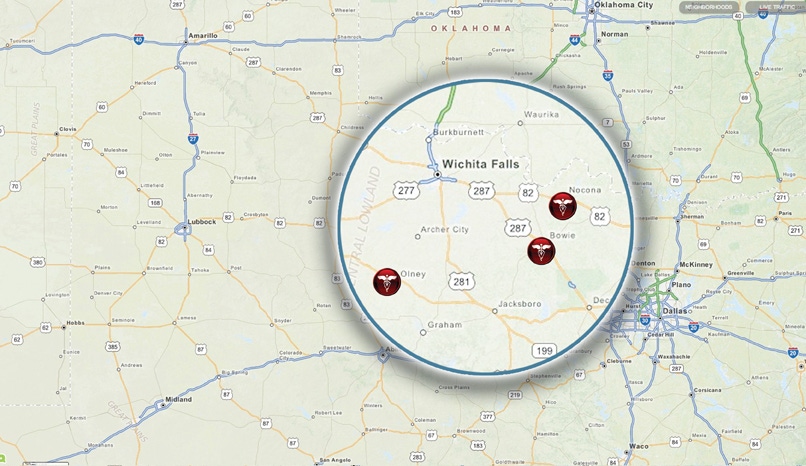 How do we maximize beef production per acre on our ranch?"
That's what a sizeable ranch client asked Arn Anderson, DVM a couple of years ago. The fact that a client would pose the question speaks to an intimate level of trust. The fact that Anderson was in a position to respond to such a complex inquiry speaks to the evolution of Anderson and his partners' Cross Timbers Veterinary Hospital at Bowie, Texas.
"We've been in transition for several years, moving away from a rural, fire engine type of practice towards one more involved in management," Anderson says.
More specifically, the folks at Cross Timbers are working to be the hub of their clients' businesses rather than merely a spoke in the proverbial wheel.
In the aforementioned case, Anderson and his partners relied on their own veterinary expertise and production experience. But they also helped assemble other necessary experts in areas such as range science and nutrition. Anderson emphasizes that finding answers to such questions also depends heavily on records.
That simple question demanding such a complex answer also underscores the opportunity available to progressive veterinarians.
"The technical side of our business will never go away, but the knowledge side of it will continue to grow in value," explains Larry Hollis, DVM, Extension Beef Veterinarian at Kansas State University. "You have to be able to integrate veterinary medicine into a client's business. But to do so you have to know about their business."
Such necessity favors practices with multiple practitioners and diverse areas of expertise.
When Hollis graduated in 1972, he explains, "Practices were already figuring out that it wasn't economically sustainable to have a practice in every town. Plus, in a single-vet practice, you could never take a day off or rotate emergency duties."
Cross Timbers, for instance, is a three-veterinarian practice and is expanding via a unique distance-mentoring business model (more later).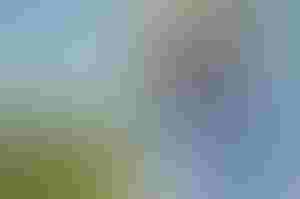 When Michael Whitehair, DVM arrived at Abilene Animal Hospital (AAH), Abilene, Kan., in 1974 there was he and one other veterinarian. Today there are seven, including an epidemiologist and three swine consultants. Keep in mind, there's not much swine business left in the county, but veterinarians here identified and filled a broader industry need.
 "We recognized there would be an increasing need to serve clients with more specialized knowledge," Whitehair explains.
As concentration increases in the cattle business, so does the need for expertise that is more than a mile wide and inch deep, as Whitehair terms it. "I still serve the same number of cows as when I started, but now there are only about 15 percent as many producers," he says.
 "As operations grow in size, there is a need for more input from veterinarians on a more frequent basis," Hollis says. He adds, "With more cattle in fewer hands, it becomes more affordable for producers to include a veterinarian as part of their management team."
Consider the growing number of resident veterinarians in the world of corporate cattle feeding, where consulting veterinarians continue to be utilized alongside the resident veterinarian.
Consider, too, the distance diagnostics offered by some veterinarians who train lay people to necropsy feedlot deads, then ship pictures/video to a central office where consulting veterinarians provide the diagnosis.
"I look for more practices to offer that service to their clients, in order to provide them with more frequent interaction," Hollis says.
"There will always be a place in the business for smaller production units," Whitehair explains. But he emphasizes it's the larger ones that will drive the business and increase efficiency with numbers. "Who better to be the integral part of such management than the veterinarian?" he asks.
Think of crop agriculture, Whitehair says. The days are long gone when the discussion was about this seed or that one, which fertilizer and what herbicide. Instead, crop production represents a holistic approach, integrating all of those and more into every interrelated decision.
"All we have to do is envision that same model in our world," Whitehair says.
It's the kind of model that Cross Timbers embraces.
Riding for the Client's Brand
"We're trying to produce the kind of calves that feedlots want," Anderson says. Notice the possessive tone. As part of the client management team, he takes the same kind of pride in client calves and wants to see them succeed as badly as if he owned them.
Here's one client example. Pea-in-the-pod calves are bunk-broke, trained to drink from a water trough and are so calm that you can walk through and touch them without even stirring up dust. The calves are identified electronically, are process verified for source and age, and comply with the standards of a number of branded beef programs.
"We have feedlots coming to look at calves while they're still on their mamas," Anderson says. "My goals is to have four or five potential buyers there at the same time."
So, Anderson is also involved in helping clients market their calves. He also helps them slog through feedlot and slaughter data to glean useful, actable information.
Incidentally, by introducing commercial cattle clients to seedstock clients, Anderson explains other levels of synergy are possible. "I invite our seedstock clients to walk through the pasture of their commercial customers and study their cows to better understand what the needs are," Anderson says.
All told, this systems approach is a living example of the Texas Beef Partnership Extension Program (Beef PEP). The program aims to improve the profitability and sustainability of beef cow-calf operations in Texas by increasing the knowledge base of two key groups of advisors: veterinary practitioners and county extension agents. Beef PEP began in 1996 as a partnership between the Texas A&M College of Veterinary Medicine, Texas AgriLife Extension Service, veterinary practitioners and a pharmaceutical company.
The results are eye-popping. According to 2009 data, statistical analysis showed a potential increase in ranch returns of $11.79 per exposed cow. The first program in 1996 helped participants add an average of 100 pounds to market weights.
These gains came by veterinarians and extension agents working together to evaluate participant operations and then implementing specific management practices revolving around nutrition, pasture and hay management, reproduction, herd health, calf husbandry, calf marketing and accounting or performance records.
"Realize that in most instances, animal disease isn't the biggest concern," Whitehair says. "Yes, animal health must be addressed successfully, but our clients can harvest more gold through production management."
"We try to teach new veterinarians and externs that you can't just palpate a client's cows," Anderson says. "While you're doing that, talk with the producer about the value of utilizing body condition scores for reproductive management. That leads to a discussion about nutrition, and that leads to other topics."
"The knowledge need will continue to grow and more veterinary expertise will be included in management," Hollis emphasizes. "You have to ask yourself what new technology and service you can provide that clients can't provide for themselves or be trained to provide for themselves."
"Be the one helping clients sort through the opportunities rather than telling them what they need to do," Whitehair says.
Whitehair believes veterinarians should consider investing in related education, such as economics, business management or nutrition. "That's how you empower yourself to have the most value to the people you work with," he says.
Distance Mentoring
Conversely, Anderson and his peers are tinkering with a new business model that could provide more value to newly minted food animal veterinarians while filling holes left by retiring veterinarians in scattered parts of the country.
For perspective, Anderson explains six veterinarians within an hour of Bowie exited the business in the last year or so. Bowie, population of about 5,000, is the largest town in Montague County which has a population of about 25,000.
Anderson and his partners bought the clinic at Olney, Texas, about two counties away as the crow flies. They hired a recently graduated veterinarian with this understanding/opportunity: Cross Timbers bought all of the equipment, provided a truck, a receptionist, a technician and all of the supplies. The new veterinarian was given a specified amount of time to make the clinic cash flow to the point of paying all bills. This was achieved at Olney in three months or so. After a specified period of time, the new veterinarian then has the opportunity to purchase the practice from Cross Timbers. The contract also specified that the new practitioner have one evening off each week and one weekend off each month.
Along the way, Anderson and his partners ride herd to prevent any colossal economic mistakes. But, the day-to-day management is up to the new veterinarian. Any help the new practitioner wants is as close as a phone call and a key stroke. If there's a question about a case or procedure, the new practitioner fires up the iPad and starts filming. Senior vet consultants are on their own phones and iPads to see and explain as if they were standing there.
Cross Timbers has since created a similar opportunity with the purchase of a clinic in Nocona, Texas, which is located on the opposite end of the county. Anderson says they're also considering utilizing the same approach with a mobile clinic that would serve further flung areas one or two days each week.
"We think this can be a new and sustainable business model," Anderson says. "Plus, when you put all of this under one umbrella, it makes us a larger practice group that can share more expertise and equipment."
It's a different way of looking at the practice, just as becoming a hub rather than a spoke is a new way to consider serving clients.
"If we're not relevant, we don't deserve a place at the table," Whitehair says.
Anderson puts it this way to clients: "If we can't make you money, don't hire us. You're paying me by the hour, get your money's worth."
Subscribe to Our Newsletters
BEEF Magazine is the source for beef production, management and market news.
You May Also Like
---