Time your calfhood vaccination program for best results
Time your calfhood vaccination program for best results
The goal is to prepare calves for weaning and beyond.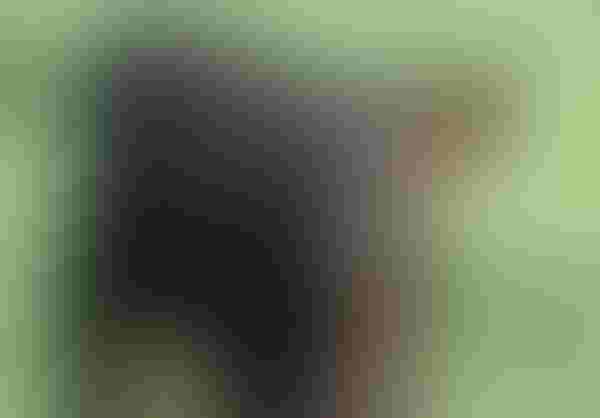 Although research shows vaccinating calves early, even as young as 3-4 weeks old, has health benefits, most western ranchers give calfhood vaccinations at branding. "When vaccinating calves at this age, the goal is often just to prepare them for whatever they will encounter at weaning time," says Chris Chase, a veterinarian in the Department of Veterinary and Biomedical Sciences at South Dakota State University.
It's like a set-up vaccination that will then be boostered at weaning. If you want to give a vaccination just prior to or at weaning, it's good to have this initial vaccination at an earlier age, he says.
It's all about timing. Thus, it can be helpful to work with your veterinarian to plan a strategic vaccination program that best fits your situation and management. "Working with your veterinarian, evaluating herd history regarding disease [what you've dealt with in the past and at what age it occurred] can be very helpful. The idea that one size fits all does not work," he says.
"Giving calves vaccinations at two to three months of age has benefits. Many calves will develop some response, though not all of them will be protected against respiratory pathogens at weaning time." Each calf may have a different status, regarding how it will be able to respond to that vaccine.
Maternal antibodies tend to interfere longer with some of the viral diseases, compared with bacterial infections that create toxins. "The viruses are big proteins and have to be broken down and processed by the immune system in order to be fully recognized and attacked," he says.
"I like the intranasal approach, but if the producer doesn't really have a problem with BRSV in young calves, there's no need to go that route," Chase says.
The clostridials will always give good response in young calves, and a person should use intranasal vaccines (for viral diseases) only if it's something you have to deal with and then come back at branding time or later with a booster. Timing is important, and if you are doing all the calves at once at branding, some of those calves may be 2 months old and some may be 2 weeks old, so their response will vary.
Regardless of their age, it's important to minimize stress when calves are vaccinated to give them optimum chance to mount a good immune response. "Often when it comes to branding time, you are stuck with when you can get a crew together," says Chase. 
"But if you find out the day you picked is going to be really hot, this would not be a good day to vaccinate. Forgo it, or start really early, to have it done before cattle are stressed by the heat as well as the handling." 
Chase has done lots of vaccination trials, "and if it was a hot day when we vaccinated, when we come back and do the challenge, the results are much more variable than when we did it on a temperate day, like in the 70's." If the calves are too stressed at vaccination, you may be wasting your time and money.
You might also like:
Photo Gallery: Get to know the 2016 Seedstock 100 operations
Experts say ranching done right improves the environment and wildlife habitat
5 tips to make bull buying easier
Calving Tips: Going To War On Calf Scours
Wet spring means ideal fly conditions
Subscribe to Our Newsletters
BEEF Magazine is the source for beef production, management and market news.
You May Also Like
---