Treat Cattle Producer's Small Animals As Part Of The Family
Treat Cattle Producer's Small Animals As Part Of The Family
Treating your practice as a 'family practice' can benefit both you and your clients.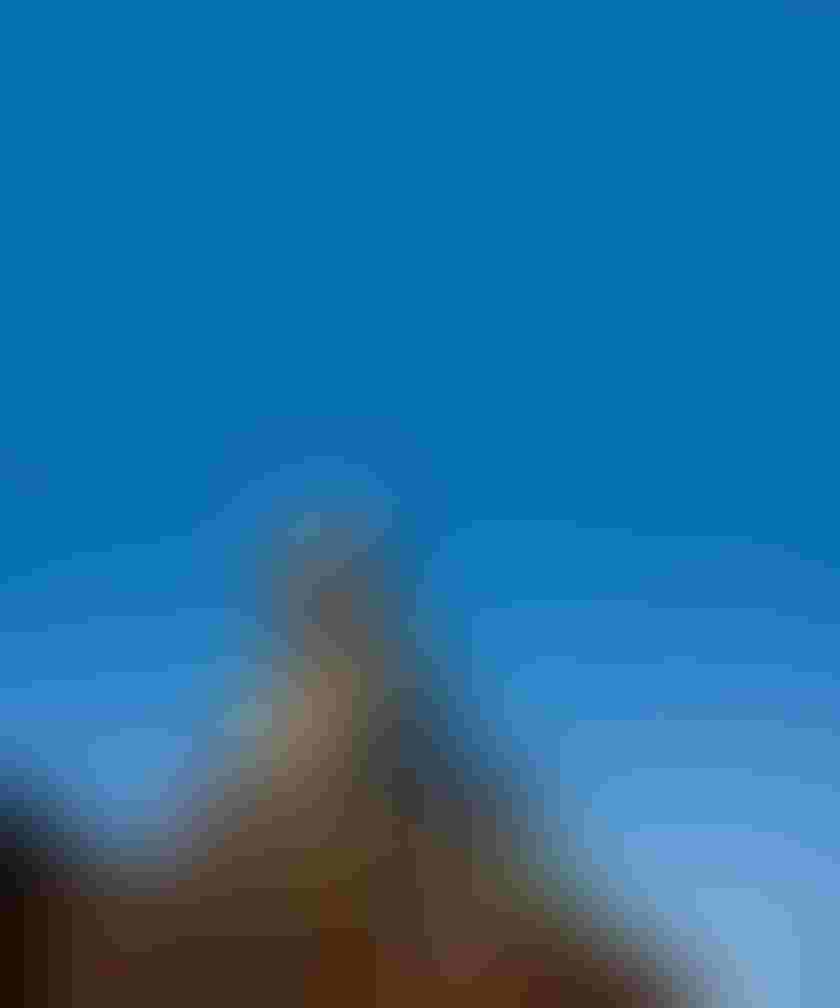 Naturally, your beef clients are animal lovers. Their dogs are often more than pets, serving as ranch hands and driving buddies. The cats help keep rodents at bay and sometimes they keep the children entertained. Yes, their small animals are more than pets. They're often part of the family.
Bob McClung, DVM, Tiffin, Ohio; and Erik Andersen, DVM, Nevada, Mo., say by treating a cattle producer's small animals as part of the family, you can find increased revenue for your practice and increased satisfaction from your clients.
Their Stories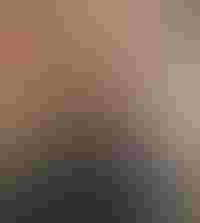 McClung has found a career in the family business, following in his father's and uncle's footsteps. Having practiced for nearly 37 years, he has seen a change in the face of his clients in the area of this college town. When he began, he served 86 dairies. Today, he serves six. The changing face of the industry has led to many former dairy producers in his area moving into feedlot and cow-calf operations.
His practice began as 50/50 large and small animal. As time has progressed, however, small animals now comprise nearly 70 percent of the practice.
 "We meet with many different people, including those who work at the colleges and who are well-read and up on current trends," he says. "We get asked some interesting questions from our small animal clients."
McClung's small animal practice has become American Animal Hospital Association (AAHA) accredited, demonstrating their commitment to providing quality care, and serving as a great marketing tool for their clinic, as well.
Erik Andersen worked for a few veterinary clinics before beginning his own clinic, 54 Veterinary Clinic, in 2005. Andersen's practice is about 50 percent cow-calf producers and stocker-backgrounders, with the remaining half comprised of small animal owners.
Family Matters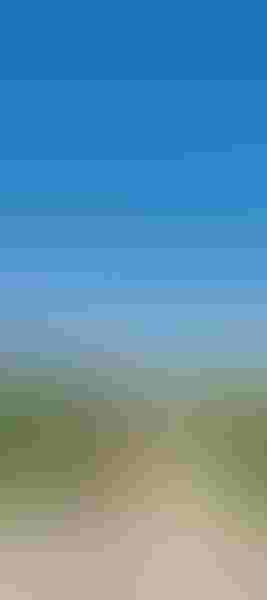 Andersen says promoting "whole-family" veterinary care is second nature, as cattlemen naturally desire the best care possible for their animals. Plus, it makes sense on the bottom line, too.
"It seems like anyone who has cows also has some house or barn cats, and a dog," he says. "Our area is very agricultural, but being in a small town, it would be difficult to treat only cattle. My banker doesn't care if the money comes from cows or dogs or cats."
McClung says many of his large animal clients are particular about all things related to their operation, including the equipment, the buildings and the care of their animals, large and small.
"When they head into the fields, their equipment is waxed, and their barns and animals are immaculate," he says. "And, if they have a pet, they take good care of the pet—as good of care as they do the livestock."
For example, one local rancher brought his dog to McClung to discover a splenic tumor and four metastatic tumors on the liver. The dog was placed on immunotherapy and the spleen was removed.
"This rancher's best buddy rode right beside him on the Gator, and that was his dog," McClung says. "Now, more than two years later, the dog still rides right alongside him every day."
On the other hand, some dairymen in McClung's service have barn cats that aren't as much "pets" as they are a value to the operation. And they've invested in immunotherapy for these cats to maintain their health and vitality.
"One local dairy's cats had the 'barn kitty' viruses, and we put them on immunotherapy," he says. "Now, they have 30 of the fattest, healthiest cats that hunt like crazy. And there are no vermin on that farm."
Both experts say providing minor small animal services on the farm is routine. McClung says it just goes with the job.
 "We will often do the physicals, vaccinations and heartworm checks for the farm dogs while there on a cattle call," he says. "We only ask they give us a heads up, as it's impossible to carry a whole pharmacy in the truck at all times."
Andersen says it's common to be asked to examine a family dog while making a cattle call.
"I often get asked to do vaccinations or look at a dog that's limping," he says. "If it takes more work, like a broken bone resulting from being hit by a car, they're more than willing to bring the animal into the practice."
Andersen says providing euthanasia at the family farm can bring great comfort to a family, as well.
"Some people prefer to have their animals put to sleep where they've lived, and I certainly don't mind doing that," Andersen says. "A lot of people have an emotional attachment to these animals and maybe have had their pets longer than their kids."
McClung says with advancing technology he's able to provide an even wider assortment of small animal services at his clinic.
Standards of Service
McClung says the changing atmosphere of small animal preventative control has caused a need for an increased offering of small animal services.
"Many practices had been dependent on the prescription sales of flea and heartworm control," he says. "Now, with these products available over the counter, it's impossible for the practitioner to make up that income without introducing new technology."
For large and small animals, McClung began incorporating immunotherapy about eight years ago.
"With these organic-based products, we've been able to address many disorders," McClung says. "We've been able to treat cancer without chemo. And we weren't able to touch lymphangitis before, but now we have a protocol in place to clean up a whole flock."
McClug's clinic is also a stem cell surgical provider.
"We've used porcine-sourced stem cells to treat arthritis in dogs," he says. "The newest generation of stem cell companies can propagate from 500,000 to 2 million stem cells from each harvest, which is enough to provide today's treatments and bank for those in the future. This technology has taken dogs that were only able to bunny hop and have helped them chase the Frisbee. It's helped to regrow new bone and cartilage."
And, with the addition of a portable, digital X-ray system, they can provide an increased level of service during large and small animal visits, McClung says.
"We can do digital X-rays of a horse or bull on the farm, then go back to the office to see cats, dogs, turtles and snakes," he says. "In today's economy, in any business, you must constantly be on the growth curve."
Staying on the cutting-edge of technology also allows McClung to provide a variety of services to his clients. And, he says, his clients appreciate that, too.
"It's important for us to offer a broad variety of services, at least in our economic environment, for those who can't afford to send their animals to a specialist," McClung says. "We have learned how to do some fancy orthopedic surgeries on soft tissue. Last year, we removed 15 spleens. And we do many ACL repairs for probably a third of what they cost in Columbus or Cleveland. Our clients are happy with the results and have trust in us to accomplish these things."
Developing trust and promoting services also help to generate small animal business from large animal clients.
Let it be Known
Many times, McClung says, the clinic itself can serve as great promotion. He says his large animal clients see the small animal services available when they stop by the clinic to pick up medications.
"They know their pets must be vaccinated for rabies and should be tested for heartworm," he says. "And, I'm close enough with my clients that they know what we can do."
Family members with favorite pets also drive small animal business from large animal clients, McClung says.
"If dad is into cows and mom has a dog, guess who gets taken care of—the dog," he says. "Grandma may have a dingy, wiry-haired dog that she takes care of like her kid. That grandma's dog is going to get care, too."
Andersen views the "family approach" to his veterinary practice as he views his own growing family's devotion to their wide assortment of pets. Animals are part of the family, and he strives to provide care for them all.
"We have our own dogs, cats, fish and birds, and I know something always comes up with our animals," he says. "If I'm going to treat them, I'm going to treat everyone else's, too."
McClung believes providing an increased level of care is his way of sticking with the long-standing values of the veterinary field.
"We do things the way the past generation did," he explains. "It doesn't matter if you like doing every little thing. You get it done. Someone from our practice is always on call, and we seem to always be busy with emergency calls. We were trained to be committed, and we're always helping someone."
With one phone call, Andersen says, clients can get the help they need.
"They have one number to call, and they don't have to keep a couple of numbers for their different vets," he says. "When I'm out working at their place, it's easy to take a look at another animal's issue while I'm there. I feel like I can benefit them and provide better service for them. They can take care of it all with one phone call."
By focusing on the whole family of their large animal clients, Andersen and McClung say their clients are pleased and their practices see the results in their bottom line. Really, what could be better?
Tips & Advice
Bob McClung, DVM, Tiffin, Ohio; and Erik Andersen, DVM, Nevada, Mo., say by treating a cattle producer's small animals as part of the family, you can find increased revenue for your practice and increased satisfaction from your clients. They offer these tips on making the most of treating the whole family.
Get the information. McClung says care reminder cards for farm cats and dogs are important. "When we do a herd check and take care of a cat or dog, we take down their information and make sure they get reminders, just like they do in town," he says.

Be mobile. By incorporating technology like the digital X-ray machine, McClung says, he can provide additional care for small animals at producers' operations. "If they have a dog that's hurt, we can take the X-ray machine to them to do the initial exam," he says. "We can then ask them to bring the dog in for the next step of treatment. That helps us promote our small animal practice big time."

Educate. McClung says he and his clinic work to educate clients on health, both with large and small animals. "We work hard to teach the basics of what to watch out for, with large and small animals," he says. "We can treat liver and kidney failure early, if it's caught soon enough. We encourage them to get their hands on the animals and get to know the body condition score. We describe it in great detail."

Offer incentives. Andersen says he offers incentives for small animal procedures throughout the year. "For example, April is National Heartworm Month, so we offer discounts on flea, tick and heartworm products," he says. "And in the spring, we offer reminders to our rodeo and horse show clients about keeping Coggins tests up to date." Once a month, Andersen also offers spays and neuters at reduced costs for a local organization (Vernon County People for Pets, Inc.). "This is advertised on our website and theirs, and in the newspaper," he says. "And on that one day, we will perform between 20 to 40 spays and neuters."

Be a listener. "If there's something I can't answer right away, I find the answer from someone who knows," Andersen says. "This helps to develop trust with my clients, both large and small."
By focusing on the whole family of their large animal clients, Andersen and McClung say their clients are pleased and their practices see the results in their bottom line.
Subscribe to Our Newsletters
BEEF Magazine is the source for beef production, management and market news.
You May Also Like
---