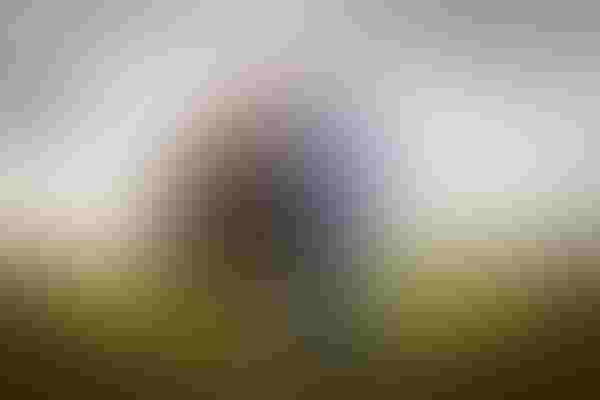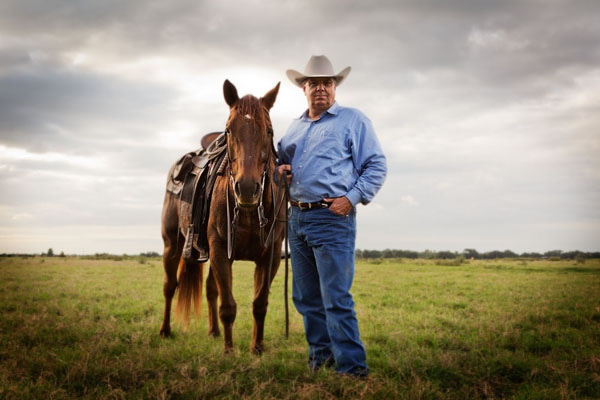 Cattle rancher Dennis Carlton, of Carlton and Carlton Ranch, is a seventh generation cattleman who owns and operates two ranches in the southeastern U.S., encompassing more than 33,000 acres. The health of the cow herd is extremely important since Carlton retains ownership of the calves, which are shipped to and finished at a feedyard in Hereford, TX.
"It must be an inherited trait, because I have never wanted to do anything else but be in the cattle business," Carlton says of his love of ranching. "It gives us the opportunity as a family to be able to work together, make a living and be able to enjoy each other's company at the same time."
Carlton vaccinates his cow herd with Triangle®, a killed-virus vaccine from Boehringer Ingelheim Vetmedica, Inc. TRIANGLE has protected his cow herd from respiratory and reproductive diseases for years.
"We use TRIANGLE on 100 percent of cow herd because it is safe and effective and it has done a good job," Carlton says.. Killed vaccines, like TRIANGLE, fill the need for vaccination in herds with or without an undefined calving seasons without any risks associated with pregnancy.
Dr. Robert Guckich, DVM, is Carlton's veterinarian. "I like TRIANGLE because it is a very smooth product with a low dosage, and we can give it subcutaneously, which follows the BQA (Beef Quality Assurance) recommendations for vaccines," Dr. Guckich adds. "With TRIANGLE, we are doing a very good job of protecting those cattle against abortive diseases and getting good passive transfer to the calf side."
To learn more about Carlton and Carlton Ranch, go to TriangleVaccines.com.
TRIANGLE vaccines have a solid track record for effectiveness, in addition to a very good safety profile. TRIANGLE vaccines protect against disease caused by:
bovine viral diarrhea (BVD) Types 1 and 2

infectious bovine rhinotracheitis (IBR)

bovine respiratory syncytial virus (BRSV)

five-way lepto (TRIANGLE 10 only).
For more information on TRIANGLE, talk to your veterinarian or Boehringer Ingelheim Vetmedica, Inc. representative and visit BI-Vetmedica.com/Cattle.
Legal: Triangle is a registered trademark of Boehringer Ingelheim Vetmedica, Inc. ©2014 Boehringer Ingelheim Vetmedica, Inc.
Subscribe to Our Newsletters
BEEF Magazine is the source for beef production, management and market news.
You May Also Like
---
Current Conditions for
New York, NY
See Detailed Weather Report
Enter a zip code to see the weather conditions for a different location.
Aug 27 - Aug 29, 2024
Farm Progress Show annually hosts more than 600 exhibitors displaying new farm equipment, tractors, combines and farm implements; seed and crop protection products; and many additional farm supplies and services.
LEARN MORE