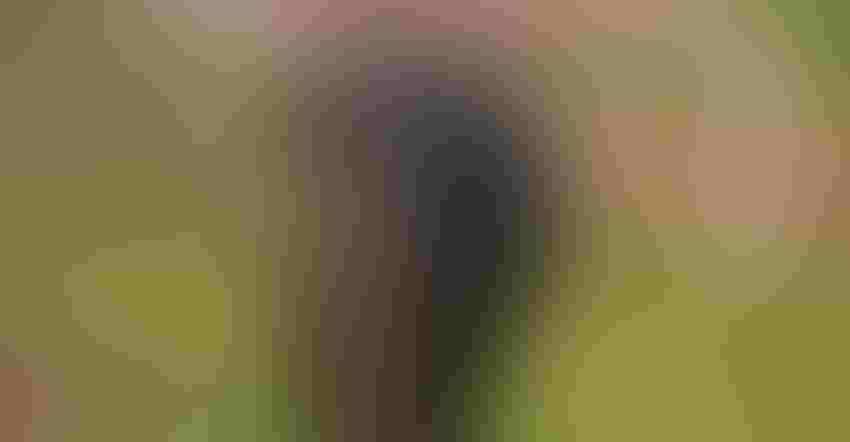 While states like Colorado have reported a reduction in the number of cases of trichomoniasis, Dr. Robert Larson, professor at Kansas State University, said we still have a long way to go to eliminate the disease from U.S. cattle herds. "This is a disease that causes greater losses than any other disease we've seen from a reproductive standpoint," said Dr. Larson. "There have been efforts all across the country to decrease the risk of trichomoniasis, and while we're starting to see some results in some areas, we haven't won the battle yet."
Trichomoniasis, or trich, is a costly sexually-transmitted disease that can quickly spread during breeding season, reducing your calf crop by more than 50 percent.1 While costly, the disease is preventable.
Is your herd at risk?
With the implementation of many state regulations, such as mandatory trich testing and reporting, producers have the ability to know now more than ever if their herd is at high risk for the disease.
"Knowing the trich status of your bull herd is essential, especially in trich-prone areas," said Dr. John Davidson, senior professional services veterinarian for Boehringer Ingelheim. "Disease surveillance is the best method to detect the presence of the venereal pathogen in the herd. Ideally, trich tests should be performed during the bull breeding soundness examination before turnout and after breeding is complete."
To know if your herd is a higher risk level, visit TrichRegs.com, which indicates which states are commonly impacted by trich and each state's regulations. Ranchers with little to no understanding of trich are 3.3 times more likely to have an infected bull.2 Dr. Davidson strongly suggests producers visit TrichConsult.org to up their knowledge on the disease.
You've got trich…now what?
"How do we get rid of it and how long will this take? That's the question I'm asked most often when a producer has a bull who tests positive," said Dr. Larson. "While it can be quite the economic blow to a ranch, there are steps to help producers clear trich from their herd."
Test your herd: If one case of trich is found on your herd, test all the other bulls. Any bulls that are found positive or bulls that were in the same breeding pasture that are positive should be culled. Trich is a lifelong infection and bulls are carriers of the disease. Female cows are also potential carriers. While they tend to not be lifelong carriers, it's important to check your female cows for pregnancy. Cows who were pregnant and show up open at the next preg check or have recently lost a calf should also be culled. Be sure to report any positive trich cases to your state's Animal Health Agency.
Keep accurate records: While it can be a daunting task, recordkeeping is crucial. "In a large ranch with multiple breeding pastures, you've got to know which cows and bulls were in each pasture," explained Dr. Larson. Ear tags and other identification systems are helpful to keep track of the location of bulls and cows.
Vaccinate: "Producers should consider vaccination in herds that are at an increased risk of a trich outbreak," said Dr. Davidson. While there is no approved treatment for trich, there is currently only one vaccine available that has been proven to reduce the shedding of Tritrichomonas foetus, the disease-causing organism.
"If everyone works together, we will one day win the battle against trich," said Dr. Larson. "We've got to stay informed and be proactive."
Work with your veterinarian to help reduce the risk of trich in your herd.
References:
1 Rae DO. Impact of Trichomoniasis on the cow-calf producer's profitability. J Am Vet Med A, 1989;194:6
2 Rae DO. Crews JE. Greiner EC. Donovan GA. Epidemiology of Tritrichomonas foetus in beef bull populations. Theriogenology, 2004;61:605—618
###
About Boehringer Ingelheim Animal Health
In January 2017, Merial became part of the Boehringer Ingelheim group. As the second largest animal health business in the world, Boehringer Ingelheim is committed to making the industry even better at improving animal health. With more than 10,000 employees worldwide, Boehringer Ingelheim Animal Health has products available in more than 150 markets and a global presence in 99 countries. For more information about Boehringer Ingelheim Animal Health, click here.
©2017 Boehringer Ingelheim Vetmedica, Inc.
Subscribe to Our Newsletters
BEEF Magazine is the source for beef production, management and market news.
You May Also Like
---
Current Conditions for
New York, NY
See Detailed Weather Report
Enter a zip code to see the weather conditions for a different location.
Aug 27 - Aug 29, 2024
Farm Progress Show annually hosts more than 600 exhibitors displaying new farm equipment, tractors, combines and farm implements; seed and crop protection products; and many additional farm supplies and services.
LEARN MORE