U.S. Beef Producers And Veterinarians Surveyed
U.S. Beef Producers And Veterinarians Surveyed
In dual surveys of BEEF readers and bovine veterinarians, the two audiences provide their unique perspectives on the veterinarian/client relationship and contrast their thoughts on various industry issues.See more charts and figures from the survey here.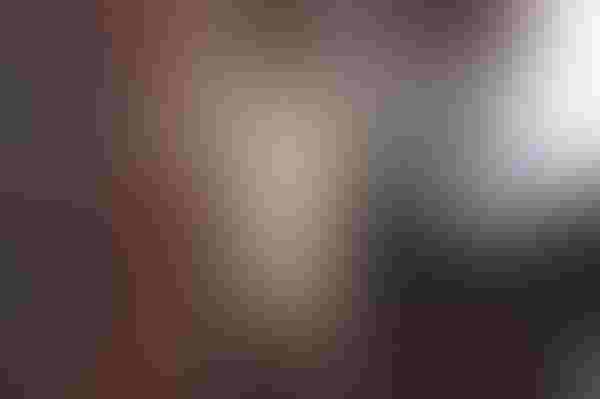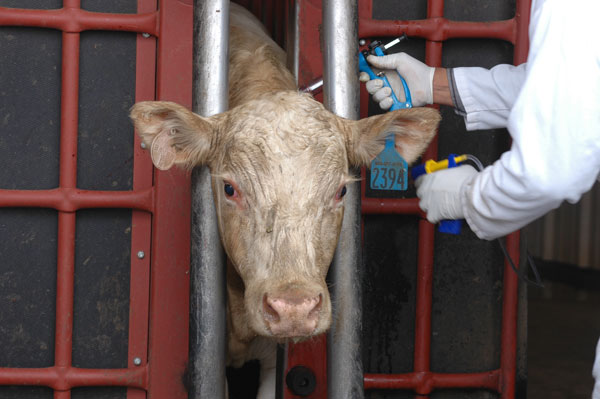 As a producer, do you think you usually make efficient use of a veterinarian's time on your operation? Of 1,404 producers responding to an email survey in August, 46.6% said always, 50.6% said usually, and 1.7% said seldom. Interestingly, when veterinarians were asked whether their clients made the most efficient use of a veterinarian's time during an on-farm call, only 2.4% of 83 responding DVMs said always, while 89.2% said usually, and 8.4% said seldom.
That was one of the interesting tidbits gleaned from dual surveys of producers and beef veterinarians, all of whom are BEEF readers. The two audiences were surveyed on essentially the same topics and questions in order to learn their perspectives on various vet/client relationship issues. A total of 33,474 producers and 920 veterinarians were sampled, with 1,404 and 83 useable surveys returned, for effective response rates of 4.2% and 9%, respectively.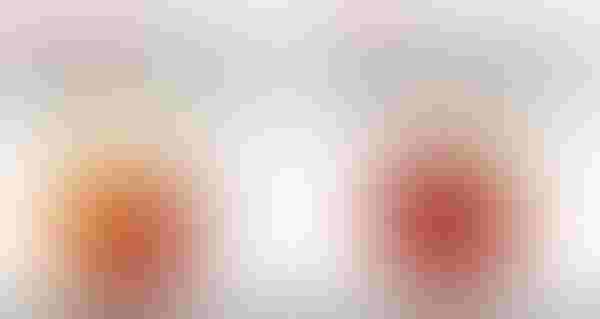 Producers were asked how they thought their veterinarian would rate their cattle operation for ease, comfort and safety of the veterinary work performed there. Of respondents, 14.4% said their veterinarian would rate the facilities as outstanding, while 50.6% said better than average, 32.6% said adequate, and 2.3% said poor.
When veterinarians were asked to rate their clients' operations for ease, comfort and safety of the veterinary work performed there, only 3.6% of responding DVMs said outstanding. Meanwhile, 26.5% said better than average, 65.1% said adequate, and 4.8% said poor.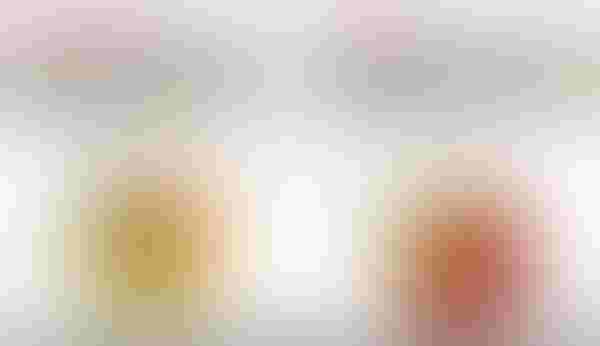 One veterinarian said producers generally need more information on cattle handling and facilities. "They need to know that to effectively work cattle, good facilities are a must, no matter what size of herd they have."
Producers named local veterinarians as their number-one source for general livestock health information (82.9%), followed by livestock media (59%). The Internet ranked third at 48.7%, and Extension/university sources fourth at 47.5%. Animal health representatives ranked fifth at 35.5%.
One reader remarked that while veterinarians are very important, "a lot of our production recommendations come from experienced Extension agents who receive a high level of training from university veterinarians. It worries me that we're not only seeing a shortage in our area of large-animal veterinarians, but also Extension people."
Among producer respondents, 62.9% said they purchase the majority of their animal health products from a veterinarian, while 53.2% said they buy products over the counter. Another 32.3% purchase by catalog, and 19.3% via Internet. Direct from the manufacturer accounted for another 8.3%.
High confidence in vets
Producers generally feel their local veterinarians are well prepared to address a broad range of cattle health issues and problems impacting their herd. Of producer respondents, 26.7% said their local veterinarians were extremely well-prepared, while 39.2% said very well-prepared. Another 28.1% said adequate, and 6% said they are not well-prepared.
Producers were asked how often they seek advice from their veterinarian in areas such as breeding/genetics, marketing, nutrition, beef quality, facilities design, etc. Only 7.9% said often, and 28.9% said sometimes. The biggest share (31.7%) said almost never, while 31.5% said seldom.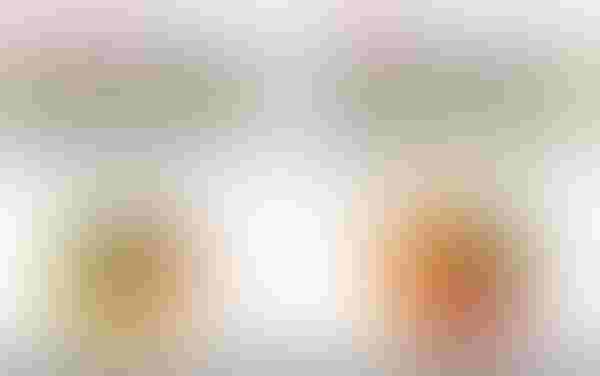 Asked the same question about their clients, 26.5% of responding veterinarians said their clients often sought such advice outside of direct herd health concerns, and 45.8% said sometimes. Another 21.7% said seldom, and 6% said almost never.
When producers were asked if veterinarians should be compensated for such advice, only 11.7% said yes, while 35.5% said no. Another 31.4% said it's difficult to put a price on this type of service, and 21.4% believed such service was already built into the veterinarian's pricing.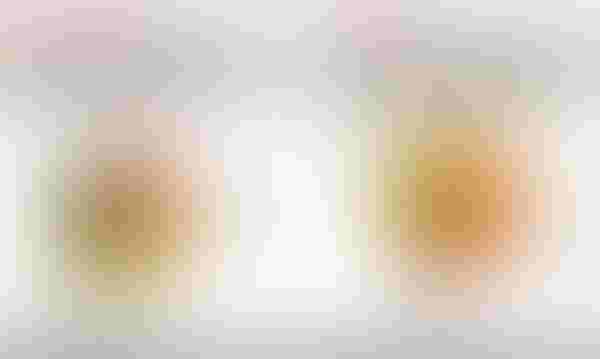 Among veterinarians responding to the same question, 44.6% said yes to expecting compensation for such advice, while another 44.6% said it's difficult to price this type of service. The remaining 10.8% said the service was already built into their pricing.
One veterinarian remarked that "We need to encourage prevention as opposed to cures – particularly in herd health and reproductive management. We don't make producers money by pulling calves and fixing prolapses. We make them money by making them better producers and finding non-productive animals."
Producers also were asked if they had worked with their vet in developing a biosecurity plan for their operation. Only 9.9% said yes, while 90.1% said no.
Among producers, the most listed component in a biosecurity plan was prompt disposal of dead animals (89.1%), followed by:
Keep records of all disease occurrences and treatments – 82.6%

Vaccinate against endemic disease – 80.4%

Purchase feed from reputable sources – 75.4%

Have your vet necropsy animals that die from unknown causes – 71%

Quarantine newly acquired animals or reintroduced animals – 69.6%

Isolate sick animals in a designated hospital pen – 68.8%

Control and monitor access to your operation – 66.7%

Screen animals for suspected disease problems, such as PI BVD, trichomoniasis, etc. – 63.8%

Know incoming animals' health history – 59.4%

Euthanize chronically sick animals – 58.7%

Don't place cattle of different ages in the same pen – 39.9%

Clean boots and clothing when working animals with different health status – 38.4%

Emergency preparedness for foreign animal diseases – 34.1%

Practice "all-in, all-out" animal movement in pens and pastures – 33.3%

Try to place receiving and load-out facilities at the perimeter of the operation – 28.3%

Work younger or healthier animals first, then older, higher-risk animals – 28.3%
A Closer Look: Feedyard Emergency Preparedness: Are You Ready?
When producers were asked how prepared they felt veterinarians in their community were to respond to a serious foreign animal disease outbreak or an act of bioterrorism against livestock, a majority of producers (48.2%) said adequately prepared, while 39.5% said inadequately prepared, and 12.3% said not prepared at all.
Veterinarians responding to the same question were slightly less optimistic, with only 39.8% saying veterinarians were adequately prepared, while 53% said inadequately prepared, and 7.2% said not prepared at all.
Veterinarian services ranked
When veterinarians were asked which of the services they provided they considered most valuable to their clients, palpation for pregnancy examination topped the list at 92.8%. Second was whole-herd health consultation at 85.5%, followed by supplying animal health products at 77.1%, providing labor to assist with animal processing at 47%, formulation of balanced rations at 13.3%, and marketing consultation also at 13.3%.
Meanwhile, veterinarians cited their ability to meet the farm's needs as the number-one reason (51.8%) that clients decided to retain their services. Quality of information provided was second at 26.5%, followed by variety of services offered by the clinic at 15.7%, and price of services at 6%.
One veterinarian suggested: "Producers should focus on using their vet appropriately. Many people don't use them enough. Cheaper isn't always better. We have more than preg-check skills."
Subscribe to Our Newsletters
BEEF Magazine is the source for beef production, management and market news.
You May Also Like
---