Veterinary Feed Directive (VFD) rules finalized
Veterinary Feed Directive (VFD) rules finalized
Here's how the new VFD rule may impact your operation and what you need to know about the final ruling.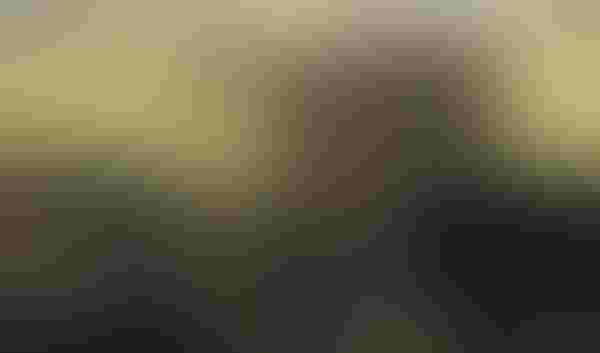 The landscape for antibiotic use in livestock production continues to change, and the implementation of Veterinary Feed Directives (VFDs) is no exception. The U.S. Food and Drug Administration (FDA) plans to accomplish these goals:
Promote judicious use of antibiotics

Help curb the development of antimicrobial resistance
To help support a more streamlined approach for implementation in the industry, changes have been established to the VFD process. The final rule — published June 2015 — provides clarification on the requirements for veterinarians, feed distributors and producers. 
Impact on producers
By 2017, the use of antibiotics approved for both humans and animals will no longer be permitted for growth promotion. Antibiotics approved to prevent, control or treat a disease will still be approved under the oversight of a veterinarian. The table above shows exactly which classes of antibiotics will be affected by these changes.
"As a producer, it will be critical to have an ongoing relationship with a veterinarian — one who knows your herd and its health needs, understands the VFD process and can help make the transition easier for you," says Kerry Keffaber, DVM, advisor for scientific affairs and policy at Elanco.
Under the final rules, producers need to ensure they only provide animal feed containing a VFD drug to animals based on a VFD issued by a licensed veterinarian, and not feed a VFD feed after the expiration date on the VFD. Producers will also be required to retain VFDs records for 2 years. Working closely with a veterinarian will streamline the process.
"I think it's a win-win. Having a veterinarian involved helps ensure you're preventing antimicrobial resistance by implementing a protocol that is effective and provides producers the best return," says Keffaber.
VFD Central now available
"We realize that implementing a VFD will require a coordinated effort between the veterinarian, producer and feed manufacturer," says Keffaber. "With this in mind, we plan to provide specific tools for each of those audiences to help them understand their roles and responsibilities as they relate to the VFD implementation process."
That's why Elanco and Feedstuffs are bringing you VFD Central, the go-to resource for Veterinary Feed Directive news, insights and updates. VFD Central helps producers, veterinarians and feed manufacturers find the information most pertinent to them in a one-stop, online resource center. You can find VFD Central by clicking here. Elanco, Feedstuffs, FDA and AFIA also hosted two webinars to help answer questions specific to the final VFD ruling. If you missed these webinars, they are now available on VFD Central.
"We recognize there may be challenges, but the industry is working together to make sure it's a practical solution going forward," says Keffaber. "We will get there, so it's important to be confident as we move through this time of change."
Reach out to your veterinarian or Elanco sales representative to learn more.
You might also like:
7 tools to win the war against cattle flies
Burke Teichert: Are you a low-input, high-management rancher?
13 new utility tractors for the ranch in 2015
Are feeder cattle prices on the cusp of a collapse?
How to prevent & treat pinkeye in cattle
60 stunning photos that showcase ranch work ethics
Elanco® and the diagonal bar are all trademarks owned or licensed by Eli Lilly and Company, its subsidiaries or affiliates.
© 2015 Elanco Animal Health.
NCFD 34417-2
USBBUNON01489
Subscribe to Our Newsletters
BEEF Magazine is the source for beef production, management and market news.
You May Also Like
---