We would sell more beef if consumers knew about its health benefits
We would sell more beef if consumers knew about its health benefits
Consumers want to make healthy food choices and may steer away from red meat and dairy based on an overwhelming amount of misinformation supporting meatless, plant-based diets.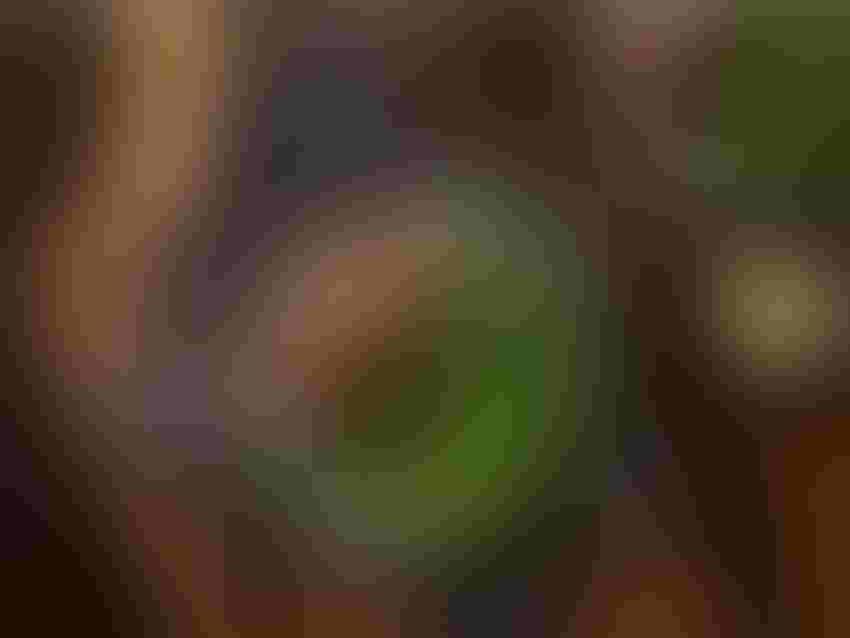 Thanksgiving is tomorrow, and it's the one day of the year where turkey outshines beef. I don't care if you smoke it, fry it or bake it in the oven, turkey simply cannot satisfy the taste buds quite like a steak does, but I digress.
With the holiday fast approaching, families and friends will gather around the dinner table to enjoy a hearty meal. Surrounded by loved ones, many conversations will revolve around innocuous topics such as Black Friday shopping, Christmas plans or how the kids are doing in school. They might also veer into more touchy categories like politics or nutrition.
For example, perhaps you have that one family member who loves to police everybody's plates. She'll criticize the detriments of salting your food. She'll point out the dangers of too many sweets for dessert. And she'll subtly, or perhaps not so subtly, brag about her latest health accomplishments, like how she's lost 5 pounds by skipping meat on Mondays.
Today's consumers, particularly millennials, are becoming increasingly focused on eating healthier and making nutritious choices at every meal. Perhaps it's seeing their parents and grandparents suffer from diseases and ailments that could maybe be avoided with better diet choices. Whatever the case may be, even on holidays where people typically feast until their buttons pop, the younger generation is focused on making the best choices for a long, healthy life.
READ: Research supports nutrition value & sustainability of grain-fed beef
This trend was affirmed in research by the UK's Agriculture & Horticulture Development Board (AHDB), which shows younger consumers are paying close attention to health messaging and are changing their diets to reflect what is being touted about red meat and dairy.
According to a Farming UK article, "Research shows that younger consumers limit their consumption of red meat and dairy for health reasons more than older consumers do. More beef, lamb and dairy products would be sold if a brighter spotlight was shone on their health benefits, according to new research."
AHDB's consumer research focused on the promotion of health and nutrition and examined how aware consumers are about the health messaging surrounding foods like beef and dairy. It also looked at consumers' buying decisions based on specific health claims.
Per the article, "The research confirmed consumers' growing appetite and attention for the health benefits of red meat, concluding that the behaviors at the moment of purchase can be influenced with appropriate and effective nutritional communication. Findings show that communicating the health benefits of beef is likely to increase consumption for half of consumers."
READ: Why I'll keep eating beef over beans to benefit the planet
What does this mean for beef producers? We have a great nutritional story to share surrounding our product. However, the message is lost as the media, celebrities and activists continue to perpetuate the notion that plant-based diets are far superior for our health.
When looking at what constitutes a healthy diet, in what ways does the younger generation look at nutrition compared to their parents and grandparents? The researchers discovered that health has different meanings for different people.
According to AHDB, "For older people, the research showed a healthy diet is generally associated with a balanced diet, whereas for younger age groups it is related to different lifestyle factors, like exercise and methods of food preparation."
Steven Evans, AHDB consumer insight manager, says, "Many consumers claimed they would be likely to increase their consumption of beef, lamb and dairy following exposure to the health messages they saw, but this is higher among those who already buy the products.
"This indicates that positive health messages could be a good way of promoting these products and convincing people to buy into these categories. People want to know how to gain the health benefits."
READ: Cardiologist tells patients to eat the burger & skip the bun
The study also revealed that, "Significantly more younger consumers limit their consumption of red meat and dairy for health reasons than older consumers. And significantly more younger consumers buy alternatives to red meat and dairy than older consumers."
Evans adds, "We know that if we communicate effectively the health benefits of red meat and dairy, people are willing to listen and change their attitude when purchasing and consuming more beef, lamb and dairy products."
This should be a wake-up call to all of us. The old messaging of "Beef has ZIP" (zinc, iron and protein) and "Beef it's what's for dinner" aren't reaching our audiences as well as they should.
Even if you don't have beef at the center of your plate on Thanksgiving Day (or maybe you're one of the lucky ones who do), if the conversation veers towards health and nutrition, I hope you'll be armed with some solid information about beef to share with your loved ones.
The opinions of Amanda Radke are not necessarily those of beefmagazine.com or Farm Progress.
Subscribe to Our Newsletters
BEEF Magazine is the source for beef production, management and market news.
You May Also Like
---