2016 market outlook: Here's what to expect
2016 market outlook: Here's what to expect
The market collapse of 2015 will end. What will 2016 bring?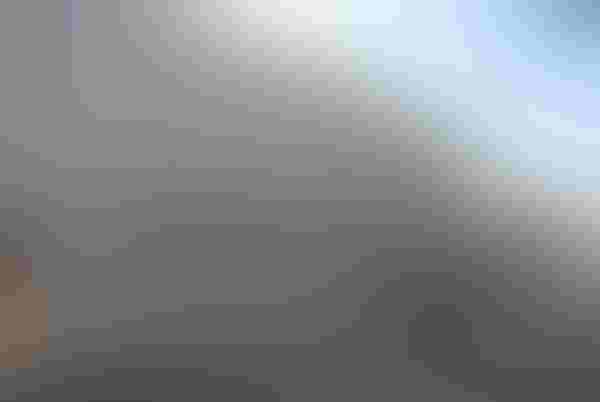 The market in the fall and winter of 2015 has been, without a doubt, a heart-burning, hair-pulling, vexing event. Fed cattle prices dropped 20%, with feeder prices and to an extent, calf prices in tow. 
As we look toward 2016 and whether or not herd rebuilding will continue, the question on many minds is this: will we see a repeat of the 2015 market volatility that took even the most bearish by surprise?
Probably not, says Jim Robb with the Livestock Marketing Information Center in Denver, Colo., at least for calf and feeder cattle prices. "We're not looking for this (market) to repeat unless we have a shock," he says. But he is looking for the 2016 cattle market to be cyclically lower than 2015. "We're looking at calf prices next year, the fall of 2016, that could be flat with this fall or could be down $10 per cwt," he says.
From a historical perspective, that's not a bad place to be. Even with the market volatility and gyrations that perplexed the cattle complex in the fall and winter of 2015. "The fourth quarter of this year will be the second-highest market for fed cattle, calves and yearlings in history," Robb says.
The cyclical high in cattle prices occurred in the fourth quarter of 2014. So, even though we'll look back at 2015 as a good market historically, the cattle cycle is turning, Robb says, and prices will trend cyclically lower. "The outlook is we're in cyclically lower prices, probably at least through 2018, 2019."
Will that stir up some headwinds to herd rebuilding? That depends, Robb says, on several other factors at work in the cattle market.
The first is the fact that, from this point forward, any rebuilding will come from heifer retention. Cow culling rates have returned to historic norms, meaning cow-calf producers aren't keeping older cows for one more turn.
And with the market volatility and uncertainty in the fourth quarter of 2015, some cow-calf producers have hit the pause button on their rebuilding ideas. That's reflected in a significant pull-back in bred heifer prices in November and December.
Increased costs
Then there's the increased cost to play the game. Looking at the cost side of the ledger, Robb says it takes about $900 to keep a cow year 'round, an estimate that has increased significantly in the past two years.
"The past two years, what's gone up in our estimates? It's pasture rent." And Robb says to plan on a continuing upsurge in the years ahead. "Part of the game for survival is how do I get more value out of my existing resources, because pasture rent has been the surging cost component we've had to deal with and will continue to deal with," he says.
Nonetheless, he thinks heifer retention will continue to be part of the economic mix. "So as we look ahead, what do we think happens to the herd? We're on a pretty aggressive expansion in this industry this year and next year. But then it's probably going to slow down because of economic realities."
And that means the overall cattle inventory will remain historically small. "We're not going to get back to the cattle numbers of several years ago. We don't need to worry about that. But we're certainly in a growth phase."
Robb's outlook calls for cyclically eroding prices going forward. "No more collapses unless something hits us like a 2 x 4, which can happen," he says. "Expect more normalcy. We're probably going to see more seasonality in prices than we've seen in the last five years."

35 Cowboy Christmas Photos
It's beginning to look a lot like Christmas! See some of the Christmas cheer our readers shared in our latest photo contest. See photos here.
But that doesn't mean there's any time to relax. Even though Robb sees some relief in the market volatility that cattle producers endured in the fourth quarter of 2015, he says the next few years will still require an inventory of pencil lead and erasers. And maybe a pencil sharpener close at hand.
"The biggest potential troughs and price volatility the next couple of years are probably in the heavyweight yearling category. I'm getting a downtrending market and I've got to have a really sharp pencil to make that work. Most of you who ran summer stockers, if you look at your estimated costs, you lost money. That's not going to change. The stocker component is the one that ran head-long into the fourth quarter and is really struggling, because feedlots can't afford to buy them."
That means, he says, that cow-calf producers have to price their calves responsibly and be ready to move when the opportunity comes. "If you have reputation calves, you're going to get bids from feedlots and you'd better know what you want to ask, because in three or four weeks, that bid could very well be gone, not to be seen again until the next cattle cycle."
Cattle feeders who will weather the market downturn and stay in business will intensively manage costs. Part of that will be to find and tie up reputation calves early in the production cycle, even back to the calving pasture.
"So what does that mean? It means I've probably got to get back to the basics of understanding how my calves perform," Robb says. Because the calves that work for the downstream segments of the beef chain will command the best of the money that's available. The high-risk, un-weaned, genetically uncertain calves may get a bid, but it will reflect the risk that those type of calves present to a cattle feeder.
The unraveling, irrational market of the fourth quarter of 2015 will end, Robb says. But cattle markets have experienced similar downdrafts in the past and will likely experience them again. While they can be difficult and challenging, they don't have to be catastrophic, Robb says. "If your business plan thinks about them in advance, you'll come out the other side."
Robb was a speaker at the 2015 Range Beef Cow Symposium in Loveland, Colo. Click here for audio recordings and presentation material from the symposium. 
You might also like:
Could we soon be taxed for eating meat?
13 new utility tractors for the ranch
7 ranching operations who lead in stewardship, sustainability
Trending Headlines: 10 tips for cutting cattle feeding costs
5 tips for managing feed intake in calves
Photo Gallery: Laugh with Rubes cow cartoons
Subscribe to Our Newsletters
BEEF Magazine is the source for beef production, management and market news.
You May Also Like
---