4 affordable ways to beef up your holidays
4 affordable ways to beef up your holidays
Share this blog on social media to help our beloved beef customers save money while buying beef this holiday season.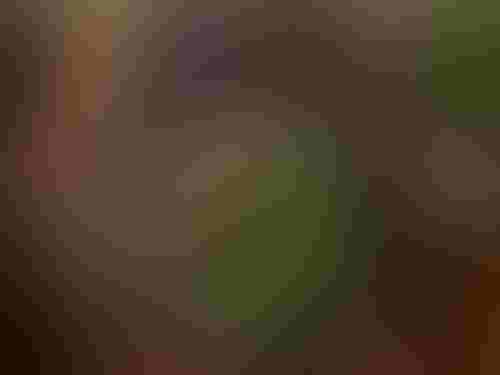 As cattle ranchers, the Christmas season is truly our time to shine. Nothing says festive merriment quite like a prime rib roasted and served with au jus at the center of the dinner plate.
It's a meal we look forward to all year; however, in 2021, I'm mindful of the rising price of beef and that a prime rib roll may simply be too costly for most Americans this Christmas season.
But there's hope! Beef can still be a major part of your family gatherings and celebrations with friends, co-workers, and community members.
Today, I've rounded up some affordable ways to incorporate beef into your holiday menus. Here are my five best tips!
1. Look for affordable cuts.
I know prime rib may be a tradition in your family, but if the sticker price is a little too steep this year, consider more affordable cuts that may satisfy your family's hankering for beef this Christmas.
A chuck roast, seared, slow-roasted, and served on a fresh baked bun with swiss cheese and au jus dip is a rich and savory alternative.
Or how about a beef brisket, smoked and thinly sliced?
Sirloin tip steaks, cubed and fried, make an excellent chislic. Don't forget the homemade ranch or cheese sauce for dipping!
Ground beef would be another affordable option. Get creative and make festive meatballs. This is a favorite in our house, and my kids love trying new ingredients to add in or top their meatballs with.
2. Shop sales and get to know the folks behind the meat counter.
Make sure you're checking out holiday sales at your local grocer, meat locker, and shops. You might just be able to snag your prime rib roll at a discount. Or perhaps they are clearing out tenderloins. Call often and stop in frequently to get the best deals. Get to know the workers at the meat case, and they will let you know of upcoming discounts.
3. Buy in bulk.
Now is a great time to stockpile beef for your deep freezer. Get in touch with a local rancher, and consider purchasing a quarter or a half. The up-front cost may be a little intimidating, but once you break down the cost per pound for everything from ribeyes to ground beef to soup bones, you quickly realize that it's a very economical way to have beef on the menu year-round.
4. Cook once, dine twice.
The old adage, "cook once, dine twice" is a great way to make a great beef meal and then use the leftovers in another way to have a second meal centered around beef.
An example would be to prepare a tenderloin, sliced thin, and served with wild grain rice and bacon-wrapped asparagus. Then take the leftovers and serve over a salad with spinach, red onions, cherry tomatoes and balsamic dressing.
Or take a rump roast, slowly cooked in a crockpot and served with all of the fixings — mashed potatoes, gravy, and corn. Then with the leftovers, shred and make quesadillas. Use corn tortillas, shredded cheddar cheese, sour cream, tomatoes, onions, and lettuce.
The possibilities are endless, and this is a good strategy to utilize when hosting family members over the holiday weekend where you need to prepare multiple meals.
I hope these tips help you to think about ways you can afford beef and enjoy this wonderful protein during your holiday gatherings this season. What other strategies would you add to this list? Feel free to share this blog post to help consumers navigate their way through the meat case and explore ways they, too, can enjoy beef on a budget!
The opinions of Amanda Radke are not necessarily those of beefmagazine.com or Farm Progress.
Subscribe to Our Newsletters
BEEF Magazine is the source for beef production, management and market news.
You May Also Like
---