Amazon positioned to disrupt retail food sector
Amazon positioned to disrupt retail food sector
Amazon's pending purchase of Whole Foods promises to put a whole new spin on how urban consumers shop for food.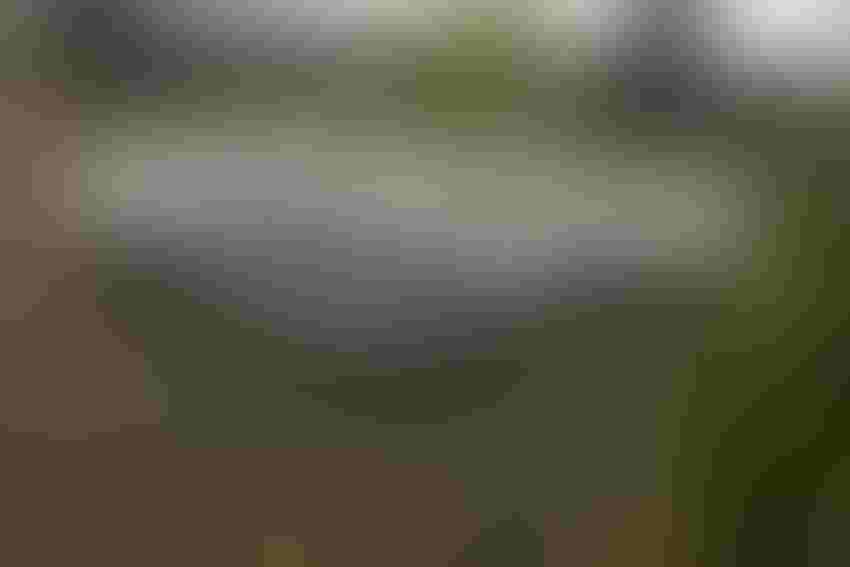 SEATTLE, WA - JUNE 16: A portion of the sign advertising Amazon Go is seen outside the grocery store's location on June 16, 2017 in Seattle, Washington. Amazon announced that it will buy Whole Foods Market, Inc. for over $13 billion dollars. (Photo by David Ryder/Getty Images)
Amazon's announcement last week to acquire Whole Foods Market, Inc. for approximately $13.7 billion ($42 per share—all cash) wasn't really the black swan investors and business pundits like to marvel over. By most common terms, a black swan is something unpredictable, inconceivable even, a rare event—once-in-a-lifetime—that completely changes the face of what a particular business is and how it trades and interacts with consumers.
By those measures, Amazon's acquisition of a food retailer, rather than merely providing third-party merchandising and delivery services, is more of a gray swan. A broad enough mind could have expected someone to take a stab at reinventing the retail food business; arguably, some are in the midst of trying. Plus, Amazon has a history of transforming entire retail industries, so such occurrences, though infrequent, aren't necessarily rare.
Remember bookstores? They were the rule rather than the exception as recently as a couple of decades ago. Mergers and acquisitions led to a couple of ponderous national chains. Then along came Amazon in 1995, born as an online bookseller.
In 2011, e-book sales were $1.1 billion, according to the Association of American Publishers (AAP). Sales of hardback, paperback and mass-market books that year were $5.3 billion. The former was $1.6 billion in 2014; $5.0 billion for the latter. By last year, physical book sales (hardback, paperback and mass-market) were $5.3 billion, while e-book sales declined to $1.1 billion. Last year, total book sales tracked by AAP were $7 billion compared to $6.86 billion in 2011.
If anything, Amazon's disruption of the retail book marketplace helped grow the pie of book sales. As buying books online (both physical and electronic ones) became more commonplace, attrition continued among brick and mortar bookstores.
It wasn't just hanging out its shingle as an online bookseller that disrupted things, it was myriad innovations that helped Amazon become the most dominant online bookseller, while building tools that others could use or copy. Things like one-click shopping, encouraging and publishing customer reviews, affordable same-day delivery, etc. In recent years, Amazon has been working to make delivery by drone a reality—the company provided a successful public demonstration in March.
Where many credit Wal-Mart with pioneering just-in-time inventory management as a way to reduce cost and retail price, Amazon is a pioneer of what might be termed perpetual optimum pricing, which can provide both buyers and sellers the most value for every transaction.
After books, Amazon disrupted the retail sale of consumer electronics. Giants in the sector, like Radio Shack and Circuit City, are now footnotes to history.
Similarly, Amazon continues to lead the ongoing charge for online retail sales of all kinds. That and pressure from the big box stores is a reason that some shopping malls are struggling as much as the name-brand retailers they house, stores like Sears and J.C. Penney.
In every case, on the outside looking in, Amazon identifies what consumers dislike about traditional shopping and/or what they would prefer if given the choice. Things like convenience, endless variety, competitive pricing and commitment to customer service.
Organic and natural is likely just the entry point
Whole Foods Market is known as a purveyor of organic and natural foods. There are 466 Whole Foods Market stores in 42 states, Canada and the United Kingdom.
It's hard to believe that Amazon's acquisition of the company is all about the organic niche, unless they plan to disrupt the production side of the business, too.
According to a new report from CoBank, the dollar value of U.S. organic produce sales doubled from 2011 to 2015 and annual sales now amount to $5.5 billion. Currently, 15% of all U.S. produce sales are organic. Although organic acres nearly doubled over the last 10 years, the pace of supply-side growth is sluggish relative to demand.
"Sales of organic fruit, vegetables and nuts have increased dramatically in recent years and this growth trend will continue," says Christine Lensing, CoBank senior economist, specialty crops. "More than half of U.S. households are now purchasing some organic produce. But for a variety of reasons, production has not been keeping pace with demand and the supply gap is widening."
Among those reasons is the economic risk versus potential reward of transitioning acres of conventional production to organic.
According to estimates from USDA's Economic Research Service, fruit and vegetables are far and away the largest organic food category in terms of annual sales, followed by dairy. Meat, fish and poultry are far and away one of the smallest.
For the first quarter of this year, natural and organic beef accounted for 4.1% of the total beef dollar (sales), according to Retail Marketing, funded by the beef checkoff. That's based on FreshLook Marketing Data. In terms of pounds, natural and organic beef comprised 3.1% of the beef sold in the first quarter.
Amazon's size and vision over time suggest they have more than a niche in their sights. That might be why share prices of leading, publicly traded grocery stores tumbled in the wake of the announcement.
Editor's note: Completion of the transaction is subject to approval by Whole Foods Market's shareholders, regulatory approvals and other customary closing conditions. The parties expect to close the transaction during the second half of 2017.
Subscribe to Our Newsletters
BEEF Magazine is the source for beef production, management and market news.
You May Also Like
---