Are beef exports your key to greater profitability?
Are beef exports your key to greater profitability?
International markets are a key core strategy for the U.S. beef industry to achieve long-term profitability. Here's how beef producers are working to achieve that goal.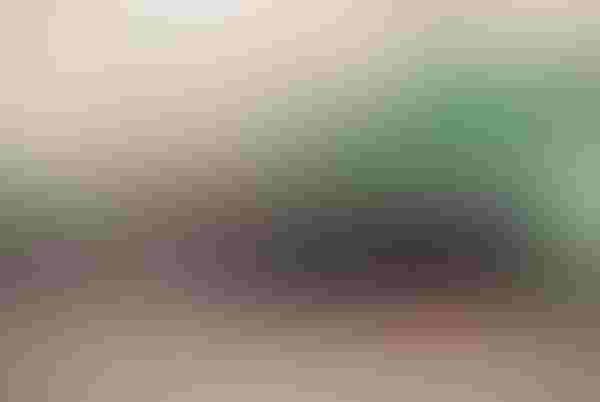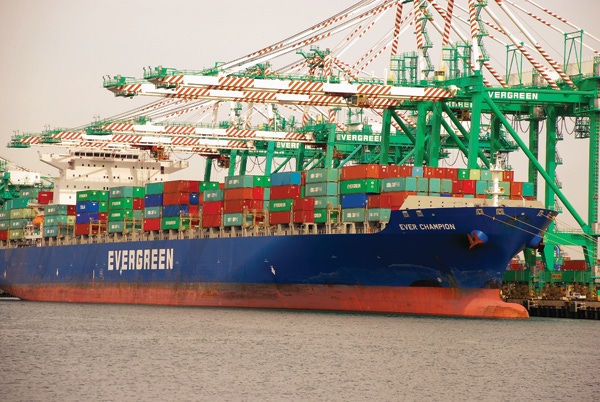 Keeping the industry's foot on the pedal of the Trans-Pacific Partnership (TPP) was just one of the many issues considered during the U.S. Meat Export Federation (USMEF) Beef and Allied Industries Committee meeting during the recent USMEF Board of Directors Meeting and Product Showcase in St. Louis, Mo.
USMEF President and CEO Philip Seng updated the committee on the TPP, emphasizing the importance of TPP approval in order to keep U.S. beef competitive in the Japanese market.
"The outcome of the TPP for the beef industry is fabulous," Seng said. "Right now we're subject to a 38.5% duty in Japan. For the major markets, that's the highest duty in the world for beef. Under TPP, this is going to come down to 9% over the next 15 years, and that is truly an accomplishment. This was a great collective effort that will pay a lot of dividends for our industry down the road."
Importantly, upon implementation of TPP, the duty will drop by at least 10 percentage points, eliminating the advantage Australian beef enjoys in Japan today.
Seng also reported on U.S. beef recently gaining access to South Africa, which is viewed as a promising market for beef livers, and to Israel. He discussed ongoing efforts to regain access to China, which is the world's fastest-growing beef import market but has been closed to U.S. beef since December 2003. Through April, China's 2016 beef imports were up 68% year-over-year in volume (191,993 metric tons) and were 63% higher in value at $868.2 million.
Joel Haggard, who is based in Hong Kong as USMEF senior vice president for the Asia Pacific, expanded on the China discussion.
"Don't worry about demand for beef in China – there's plenty of demand there – what we need is access," he explained. "And the opening of this market is going to be delicate, because it's difficult to export anything to China, especially meat. We have to get this right, because exporters don't want a half-million dollar container of beef getting rejected because of some little misstep."
USMEF Economist Erin Borror gave the committee a global update focused on beef supplies, and the reduction in Australian production this year and over the near term. Following three drought years, Australia is now rebuilding its herd and its production and exports are down double digits. This is opening opportunities for U.S. beef to regain market share, especially in Japan and Korea.
USMEF directors from South Korea, Mexico and Japan provided updates on marketing activities and strategies, explaining how USMEF is capitalizing on the improved competitiveness of U.S. beef in their respective markets. Gerardo Rodriguez, USMEF marketing director in Mexico, Central America and the Dominican Republic, explained USMEF's retail marketing efforts in this region, including efforts to educate supermarket customers on proper grilling and cooking methods for U.S. beef. Consumers in Central America have a strong preference for a few selected cuts, so USMEF is focused on education and promotion of additional beef items.
The committee also approved a resolution in support of the new Beef Industry Long Range Plan, which covers 2016 through 2020. The resolution notes that the first core strategy contained in the plan is to drive growth in U.S. beef exports, and it establishes a goal of growing the value of U.S. beef exports to equal at least 16% of total beef value (in recent years, exports have generally been 12 to 14% of total value). The plan also identifies three strategic initiatives through which the industry is to achieve this goal:
Adopt animal I.D. traceability systems

Promote the unique attributes of U.S. beef in foreign markets
"The new Beef Industry Long Range Plan identifies international markets as a key core strategy, and the committee felt it was important for USMEF, as an industry partner, to recognize this and support it in the form of a resolution," said Beef and Allied Industries Committee Chair Cevin Jones, a cattle feeder from Eden, Idaho, and a member of the USMEF Executive Committee. "We also feel it is important to work this into USMEF's strategic plan."
After approval by the committee, the resolution was passed the following day by the full USMEF board of directors. For further updates from the USMEF meeting, please visit www.usmef.org.   
Joe Schuele is vice president, communications, with the U.S. Meat Export Federation in Denver, Colo.
You might also like:
When is the best time to wean? It might be younger than you think
Late-gestation trace mineral supplementation shows promise
7 tips for limiting the spread of invasive species in your pastures
60 stunning photos that showcase ranch work ethics
Are you cutting hay? 10 new mower conditioners in 2016
3 key production areas that contribute to ranch-level sustainability
Subscribe to Our Newsletters
BEEF Magazine is the source for beef production, management and market news.
You May Also Like
---