ASPCA CEO earns a whopping $750,000+ salary
ASPCA CEO earns a whopping $750,000+ salary
Here are four things animal-loving consumers can do instead of donating money to groups like the ASPCA.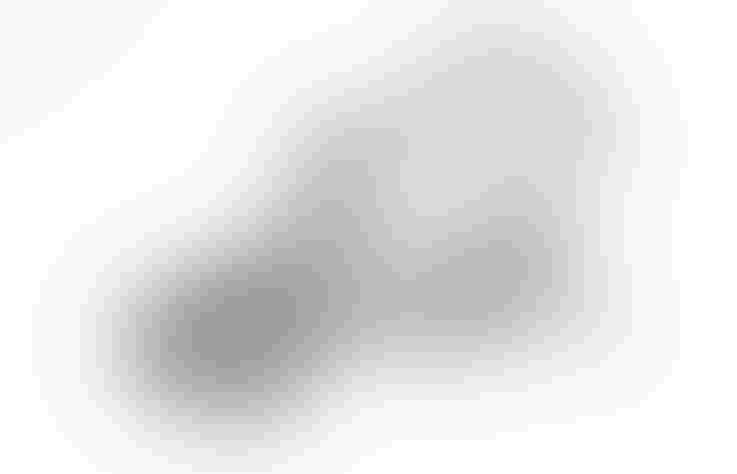 Peter Dazeley / Getty Images
In a crisis like the coronavirus pandemic, it seems like the only people who are benefiting from mass hysteria are the media and politicians.
While we just aren't sure how this will play out, and we most certainlys should be listening to health experts in the field, it does seem to me that the media is really captilizing on the fear that comes with the unknown, using click-bait headlines that are written to incite fear, boost ratings, make their sponsors happy and create a captive audience who is waiting anxiously for more news updates.
This isn't a new page in the playbook, of course. Preying on people's emotions is an old trick, indeed!
Just look at how animal rights groups take advantage of good-hearted Americans through emotional ploys aimed to open up their hearts and their pocketbooks.
Take the American Society for the Prevention of Cruelty to Animals (ASCPA), for example. Visit their website, and the first thing you'll see are sad-looking images of dogs and cats, strategically placed next to a donation button.
And while donations are a large part of non-profit organizations, there's a few things that stick out with the ASPCA. The organization promises to save dogs and cats and fight for stricter laws to protect animals, but CharityWatch, an organization that rates how well non-profits follow through on their promises to donors, gives the ASPCA a mediocre, "C." And with a rating like that, I'm confused why ASPCA's CEO Matthew Bershadker received an annual salary of $800,000 in 2017 and $770,000 in 2018!
Contrast this to a Charity Navigator study that showed the average non-profit CEO's compensation is $123,000. That means ASPCA's COE is paying more than six times the average non-profit CEO!
What's more, HumaneWatch reports that, "Bershadker isn't the only cat getting fat at the ASPCA: 159 other employees (more than a tenth of the organization) made six-figure salaries. Of every dollar donated to ASPCA, 38 cents was used to pay salaries and benefits.
"The ASPCA also spent $94 million on fundraising-related expenses to churn out direct mail and other appeals–"factory fundraising," if you will.  The ASPCA also stuffed more than $21 million in offshore bank accounts, mostly in the Caribbean."
So what does this mean and why should beef care?
ASPCA is notorious for infiltrating local law enforcements, where they "train" policemen and women to deal with animal welfare issues in a way that they deem appropriate.
The organization pushes hard for legislation that will "open the barns," so that the government can be "Big Brother" on privately-owned farms and ranches.
And their "Factory Farm Detox," urges people to look for welfare-certified and plant-based brands as alternatives to their favorite burgers, bacon and chicken wings.
In a recent article, ASPCA writes, "Small actions, when taken by a large group of compassionate people, can make a HUGE difference: If each Detoxer went meatless for just one day, that would save nearly 3,000 animals' lives! To keep your detox going, you can find and cook up some delicious recipes on our Factory Farm Detox recipe page."
So what can we do now that we know what we are up against? Here are four things to consider:
1. Raising awareness is key.
There are many kind-hearted people who will believe that the best way to help the animals is by donating to organizations like the ASPCA. I'm sure, even now with the coronavirus essentially shutting down America, these organizations will continue to be hard at work, fundraising and gaining funds from folks who just want to help dogs and cats!
2. Provide better avenues for supporting animals.
If you're in a conversation with someone who has a love of animals and wants to help unwanted dogs and cats, remind them that the ASPCA is not affiliated with local or state shelters. Urge them to donate money, supplies or volunteer hours at the local animal shelter. They are doing the boots-on-the-ground work for very little pay, so filter your donations in that direction to truly make a difference.
3. Know your sheriff & don't let these activists come to town.
Instead of letting a slick lobbying firm come to your hometown to offer animal welfare training to law enforcement, how about hosting a session with the collaboration of local livestock producers, animal shelter volunteers and veterinarians? These folks know the community best and can offer expertise on this subject to law enforcement officials.
4. Protect your liberties to manage your land, own livestock and eat the foods you like, at all costs.
Remember it all comes down to protecting our freedoms to farm in the way that suits us best, to own property (including pets and livestock) without fear of seizure from an outside lobbying group and to have access to safe, affordable food.
If activists groups are driving agendas in Washington, D.C. and pushing forward ballot initiatives aimed at animal agriculture, it not only increases the cost of production and pushes local livestock owners out of business, but it also drives up the price of food and hurts the food insecure in this country.
This is a battle worth fighting, but is agriculture in a good position to lead the charge? I know many are hurting right now, but as we try to regain our foothold during this economic shutdown, we can't forget about the wolves at the gate. They're chomping at the bit to take us down. In our vulnerable state, have we showed them our jugular?
The opinions of Amanda Radke are not necessarily those of beefmagazine.com or Farm Progress.
Subscribe to Our Newsletters
BEEF Magazine is the source for beef production, management and market news.
You May Also Like
---