Basketball brings cattle market teachable moments
Basketball brings cattle market teachable moments
In today's beef market, preparation and patience can bring opportunity at the sale barn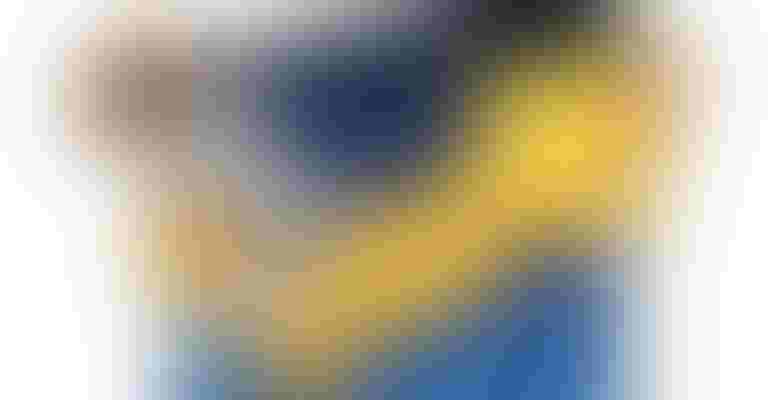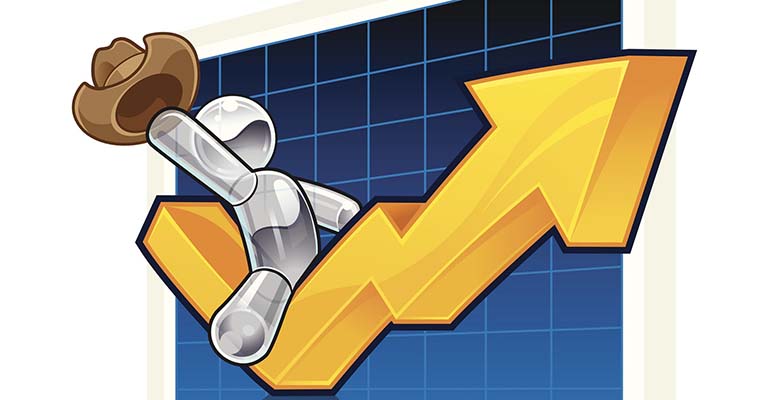 Watch each Friday for Doug Ferguson's Market Intel blog on Beef Producer and BEEF magazine.
vectorbomb-ThinkstockPhotos
Last year at this time I was tired of basketball. This year my daughter's season is still new, and I can't even express how grateful my family is to see her back on the court. As a parent I have to stay alert for those teachable moments, and this week a basketball tournament and cattle marketing gave me many.
I got this quote from Wally Olson and I think he may have got it from Bud Williams: "Most people have the will to win. Very few have the will to prepare to win." In one basketball game last weekend only one player didn't give up and kept playing like a win was attainable (the rest of the team gave up at half time). This player is the only one on the team who put in enough hours during the off season to earn the gym rat award.
With our local sales being cancelled last week buyers were hungry for cattle. There were some faces in the crowd that were not regulars and they wanted cattle more than the rest of us. They drove prices up quite a bit and this caused some regular buyers to give up and go home early. This created an opportunity for the guy who stuck it out until the end of the sales to get the best buys. After the dominate buyers squared up their loads and the absence of the other buyers it became very clear who has the will and was prepared to win.
During another game we saw entitlement and privilege in full form. The coach and her best friend (both have a daughter on the team) brought their whole family to a game, while the rest of us were told we could only bring two spectators per player. The two girls from those families broke the uniform policy that game as well. This got the rest of the parents huddled up in the corner during warm-ups. In the business world, the same kind of behavior can destroy partnerships. It causes trust issues and a loss of respect for leadership, which in turn creates a bad work environment.
Capitalizing on opportunity
Our last game of the weekend was a nail biter. We finally got a two-point lead late in the fourth quarter. With 15 seconds left to go one of our girls got a defensive rebound. She then does what she always does and carelessly held the ball out in front of her. A player from the other team simply took it out of her hands and scored an uncontested bank shot from three feet out to tie the game and force overtime. We lost that game in the second overtime.
Here's the deal. The player the other team wanted to win. She was alert, saw the opportunity and capitalized on it. She saw the value of gain and cashed in. This week at sales many buyers missed the VOG. Instead they bid aggressively on cattle that have a VOG that is one third the cost of gain.
We played some good teams last weekend and they could adjust to what we were doing. I'm sure we all walk into an auction with a game plan. I am also sure not many will scrap that game plan when it's clear it won't work.
Several of our returning starters showed some good signs of improvement. I should probably point out that these are 10 year old girls. During that tournament it was clear some of them are raising their basketball IQ. They saw things during the games and made some good plays that shocked us all.
Managing your sale barn IQ
The dominate buyers I saw this week had the opportunity to hold one off a group. Instead of holding the one with water belly, or the bad eye they held the short one. That gave a buyer with a higher IQ an opportunity to buy a good critter at a discount, capitalizing on some VOG.
Here is an example of having a low sale barn IQ and the need to watch the referee. I saw the barn weigh a group. There was some confusion about what was going on and they eventually ended up reweighing the group. On the reweigh they got heavier. Buyers had the right to hold one, which we did. When that one was sorted off, the group got heavier, by a total of 26#. They then weighed the sort off and she was 45# heavier than the average of the group. How does that happen? I pointed it out to the guy that bought the group that his weight may be wrong. He didn't care. I guess when you buy cattle on commission and commission is based on weight you don't care. Its different when you bid with your own money.
The girl that easily gave up her rebound, that lead to overtime plays. We have all seen a young man with privilege show up at a stockyard. These guys usually make a big splash for a short while then they disappear. Eventually dad gets tired of his mistakes and decides it's time to turn the cattle buying over to someone else. I am all in favor of getting young people involved in this industry since they are the future. But these young folks need some coaching. A sale barn and other buyers see their ignorance a mile away. Just like that girl that took the ball away and scored with ease.
This week the cattle with the best VOG were three weights and seven weights. These were pretty much the only ones that had a VOG high enough to cover COG. This signals we are not a weight gain business right now. When buying we need to find cattle we can add value to. This goes back to a change in the game plan. I had to change mine to get some value. The cattle that I bought will require some work. That's ok since they were the only profitable buys I could find. Remember, profit is how we keep score in this game.
This week feeder bulls were 30 back, and replacement quality heifers caught a 5-dollar premium. Fleshy cattle took a 10-17 hit. This seriously devalues feed, and couple that this not being a weight gain business it is a devastating mistake. Maybe the sellers are confused whose team they are on.
The female sale I saw this week held the line with what we've been seeing. There was $100 per year of age depreciation. There is no appreciation value to capture in breeding an open replacement heifer. The only deviations on this sale were that bull bred heifers brought more than AI bred heifers. And what they were bred to seemed to affect price more than anything else.
Something that caught my attention is that females bred to bulls with the strong sale barn reputation took a $250 discount. I don't know if it was coincidence or if there was something to that. As a buyer I pick up on this kind of thing and it makes me wonder if the other buyers know something I don't. What this did is change the relationship on some of those bred heifers making them undervalued to 3-4-year-old bred cows.
Like I said, maybe the other buyers know something I don't. Maybe they know they'd have to pull a bunch of calves out of those heifers bred to certain bulls. Sometimes this kind of sale dynamic strikes fear in the heart of some buyers and makes other buyers not want to bid either. If you are in the heifer development business, or simply selling females, I'd take note of this. If you go buy a $4-5,000 bull at one of those breeder's sales that bull gets even more expensive when you take a $250/head discount on sale day. The 10 year old girls don't get to pick their team, but as breeders you do.
Subscribe to Our Newsletters
BEEF Magazine is the source for beef production, management and market news.
You May Also Like
---