Batista brothers resign from top JBS S.A. posts
Batista brothers resign from top JBS S.A. posts
New board chair announced.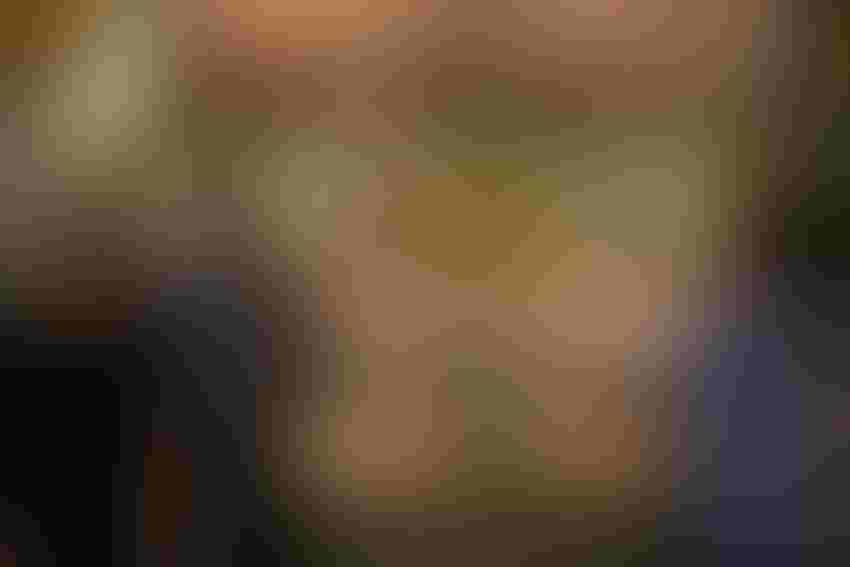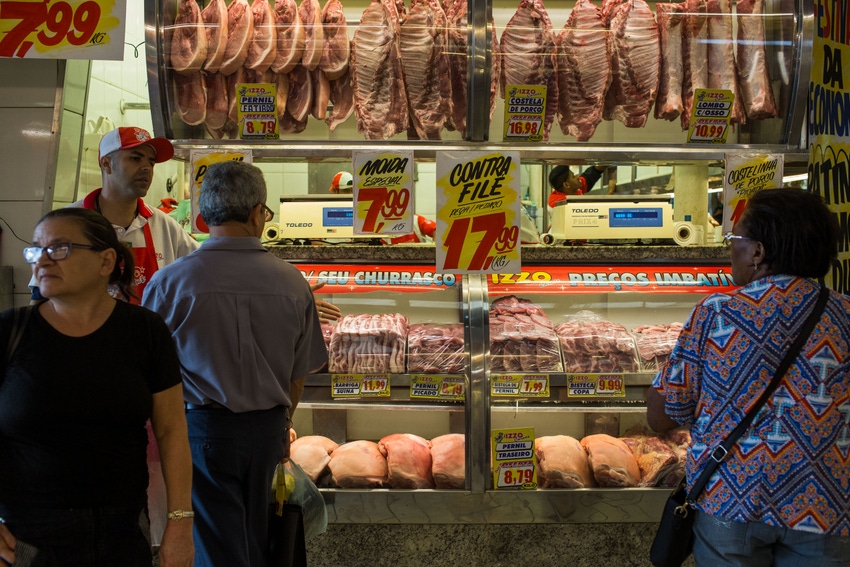 SAO PAULO, BRAZIL - MARCH 20: Shoppers browse for meat at a public market March 20, 2017 in Sao Paulo, Brazil. Brazilian Federal Police launched a major operation in several Brazilian states with search and arrest warrants for directors of the country's main meat-producing companies, such as JBS and BRF. Thirty-three employees of the Ministry of Agriculture were removed from office for alleged involvement in a corruption scheme and receiving a bribe for allowing spoiled meat to circulate in Brazilian supermarkets. (Photo by Victor Moriyama/Getty Images)
Victor Moriyama/Getty Images
Compiled by Cheryl Day
JBS S.A., the world's largest meatpacker, announced Friday that Joesley Batista resigned as chairman and member of the board. The Board of Directors unanimously elected Tarek Farahat as Batista's replacement.
Company owners and brothers Joesley and Wesley Batista entered into a plea bargain deal that accused Brazil's President Michel Temer of endorsing the bribing of a witness in the country's largest meat scandal. The brothers' testimony, released last week, unleashed a political crisis, alleging that they bribed hundreds of politicians, reports Reuters. Both brothers resigned from their senior posts effectively immediately.
Tarek Farahat has worked for Procter & Gamble for 26 years, serving in a number of leadership positions in several regions around the globe, including the Middle East, Europe and Latin America. From 2006-12, he served as president of P&G Brazil. In 2012, he became president of P&G Latin America and an officer of the company's executive board. Farahat has been a member of the Board of Directors of JBS since 2013 and has served as global president of Marketing and Innovation since 2015.
In the same meeting, José Batista Sobrinho was unanimously elected vice chairman of the Board.
The Board also ratified the creation of a Governance Committee, which will be led by Farahat and whose main objective will be to implement global best practices in corporate governance and compliance at JBS.
"Governance is my utmost priority. We will work hard to restore trust with the market and protect the more than 235,000 families that are part of JBS. There is a significant amount of work to be done in order to regain the trust of our stakeholders," states Farahat.
"We remain focused on offering consumers the highest quality products and services while maintaining a close partnership with our suppliers and clients, and supporting our more than 235,000 team members worldwide," adds Farahat.
Subscribe to Our Newsletters
BEEF Magazine is the source for beef production, management and market news.
You May Also Like
---