Beef Exports Move Lower On Challenges
Beef Exports Move Lower On Challenges
Despite increased market access to Japan, U.S. beef exports are being challenged by international trade barriers and economic obstacles.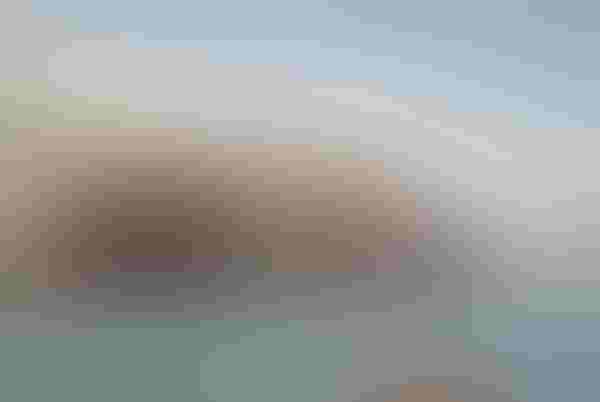 Although U.S. beef exports remain positive, trade barriers and international economic obstacles are beginning to take a toll.
According to the latest statistics from the U.S. Meat Export Federation (USMEF), February continued the recent trend of exporting less beef tonnage – but for increased value – compared to a year earlier. The value of U.S. exports in February increased 5% on slightly less tonnage than the previous year.
Though U.S. beef export access to Japan was expanded Feb. 1 (the age of cattle producing the beef increased from a maximum of 21 months to 30 months), based on weekly export data, improvement in market access didn't trigger an increase in export activity. USMEF expects March data will show more pronounced effects of the expanded access. February exports there were only 3% higher; value was 12% more.
"A couple of factors that are affecting beef exports to Japan include an economic recession there, and the increasing value of the U.S. dollar compared to the Japanese Yen," says Tim Petry, North Dakota State University livestock economist.
In this week's In the Cattle Markets, Petry explains, "In the last several months, the U.S. dollar has increased about 20% relative to the Yen, which causes U.S. beef that is at historically high price levels to even be higher priced. Furthermore, the Bank of Japan announced (April 4) a major monetary stimulus plan to inject about $1.4 trillion into the economy in the next two years. That goal to achieve 2% inflation sent the Yen plummeting."
The folks at USMEF also say the ractopamine impasse with Russia has had a dramatic impact on this year's export results. After record exports there last year, beef exports to Russia through February were 82% less in tonnage and 94% less in value. The downturn in beef exports to Russia more than accounted for the overall volume decline in February.
If you're unfamiliar with the aforementioned impasse, Petry explains that earlier this year Russia announced that it was banning all beef, pork, and turkey from the U.S. unless it could be certified free of ractopamine.
"Since the U.S. does not have a ractopamine-free certification process, beef exports to Russia have stopped," Petry says. "Beef exports to Russia have been gradually increasing the last several years. In 2012, Russia was the sixth leading destination for U.S. beef, which amounted to over 6% of beef exports."
According to USMEF, beef export value in February averaged $239/head of fed slaughter – up nearly $31 from a year ago. This drove the January-February export value to $220.39/head, compared to $202.89 in 2012. The percentage of U.S. beef production exported in February was 10% for muscle cuts and 13.4% for combined muscle cuts and variety meat. This compares to last year's tally of 9% percent and 12.6%, respectively.
You might also like:
Need A Laugh? Enjoy Rubes Cattle Cartoons
11 Best Full-Size & Heavy Duty Pickups For 2013
Wes Ishmael's Cattle Market Weekly Audio Report
Livestock, Equipment Theft On the Upswing In Rural Areas
Meat Market Update With Ed Czerwien | April 11
Subscribe to Our Newsletters
BEEF Magazine is the source for beef production, management and market news.
You May Also Like
---