Beef trade picture continues to brighten
Beef trade picture continues to brighten
U.S. beef export value in January was 18% more than the previous year and the highest ever for the month. Export value per head of fed slaughter was $256.62.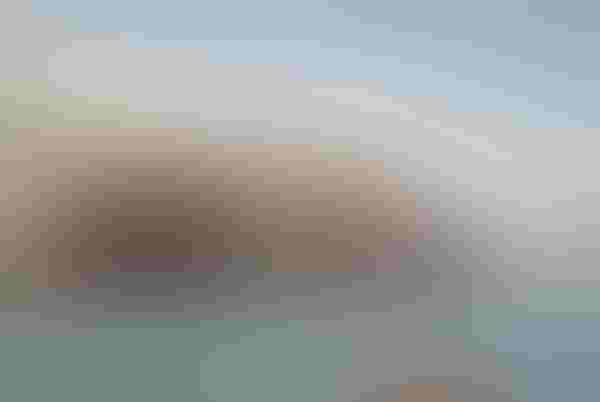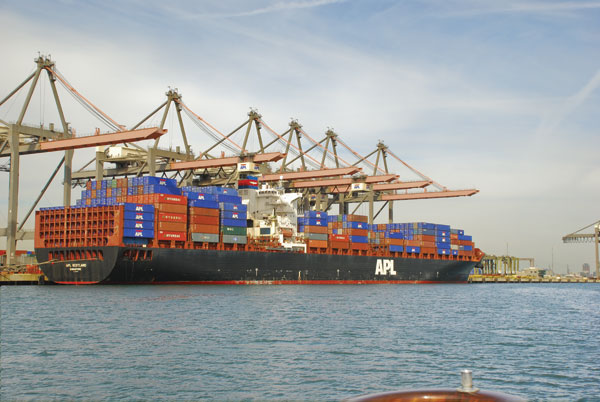 "Net meat exports are expected to continue improving year over year in 2017 with exports increasing and imports declining year over year," says Derrell Peel, Extension livestock marketing specialist at Oklahoma State University. "Net meat exports are projected to approach 12% of production in 2017, assuming no unexpected changes or disruptions. Any number of disease incidents or political changes in the U.S. or globally could impact this forecast."
In his weekly market comments, Peel explains U.S. exports of meat (beef, pork and poultry) averaged 12.3% of production since 1992, compared to 1.3% from 1960 to 1991.
"Exports of meat exceeded 5% of production for the first time in 1992 and grew rapidly for beef, pork and poultry in the 1990s with total meat exports exceeding 10% of production by 1996," Peel says. "Total meat exports have exceeded double-digit percentages of production since 1996 except for 2004, which dropped briefly to 9.5% of total production (largely due to reduced beef exports as a result of BSE)."
On the other side of the trade, Peel explains imports of all meat to the U.S. have been relatively constant at about 4.7% of domestic meat production since 1960.
January beef trade
U.S. beef exports in January were up significantly year over year, according to statistics released by USDA and compiled by the U.S. Meat Export Federation (USMEF).
In terms of volume, beef exports (96,488 metric tons), were 17% more than a year earlier. Export value ($515.5 million) was 18% more and the highest ever for the month of January. Export value per head of fed slaughter was $256.62, up 7% from a year ago. U.S. pork exports also saw significant year-to-year gains in January.
"The red meat industry entered 2017 with an optimistic outlook, confident that we can continue our recent strong momentum in the international markets," says Philip Seng, USMEF president and CEO. "The January results certainly validate that feeling, but we understand that significant challenges still lie ahead. With record-large pork production and beef production also trending higher, it's more important than ever that we capitalize on our abundance of protein and move more product out of the country by growing U.S. market share in established markets and breaking new ground in emerging destinations."
Beef exports were higher year over year to most major destinations, but Japan and South Korea continue to be the pacesetters. Exports to Japan were up 34% in both volume (22,487 metric tons) and value ($125.2 million). Exports to Korea achieved similar growth, with volume up 35% to 15,194 metric tons and value increasing 36% to $91.6 million.
Closer to home, exports to Mexico were 26% above last year for volume (19,151 metric tons) and up 11% in value ($76.2 million). Exports to Canada were 8% more in volume and 11% more in value.
NAFTA trade worth billions
Agricultural exports to Canada and Mexico in 2016 accounted for $107.8 billion and 509,000 jobs to the U.S., according to a study conducted by the Center for North American Studies at Texas A&M University.
"This gives us a good picture of how important it is to keep these markets open," says Luis Ribera, a Texas A&M AgriLife Extension Service economist. "When you look at it, over 509,000 jobs and almost $108 billion in economic impact is a lot of money and jobs, especially now that commodity prices are low and farmers are struggling to make a profit."
The study, Economic Impacts of U.S. and Texas Agricultural Exports to Canada and Mexico, points out that the United States is the world's largest exporter of agricultural and food products, accounting for about 35% of U.S. farm income. Exports accounted for 28% in 1996.
The North American Free Trade Agreement (NAFTA), negotiated between the U.S., Canada and Mexico and initiated at the beginning of 1994, was designed to expand the flow of goods, services and investment throughout North America.
NAFTA calls for full-phased elimination of import tariffs and the elimination or the fullest possible reduction in non-tariff trade barriers such as import quotas and licensing schemes.
"If you go back from 1994 to last year, U.S. agricultural exports increased 192%," Ribera explains. "During the same period, U.S. agricultural exports to Canada and Mexico increased 288%. These markets are very important to us. These agricultural exports have a lot of value throughout the economy and support a good many jobs."
Amid recent political posturing, Ribera points out Mexico has already discussed options of grains and oilseeds purchases with Brazil and Argentina.
Subscribe to Our Newsletters
BEEF Magazine is the source for beef production, management and market news.
You May Also Like
---