Bountiful grain supports calf prices
Bountiful grain supports calf prices
Live Cattle futures finally broke out to the upside.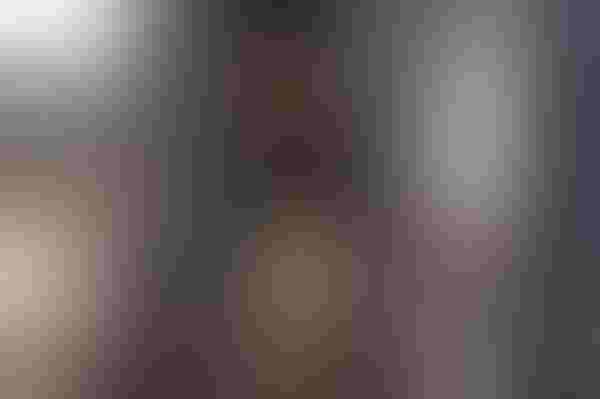 Market bears might finally have to consider fundamentals and seasonal reality, rather than beat the drum about heavy third-quarter fed cattle supplies.
 
Live Cattle futures broke above the well-worn trench of recent months with spot October closing at $113.80 Friday, the highest for the contract since March.
 
Nationwide, calves and feeder cattle sold fully steady to $5 per cwt higher, according to the Agricultural Marketing Service (AMS). That's compared to two weeks ago, given Labor Day last week.
 
Feeder Cattle futures closed an average of $4.94 higher week to week on Friday ($3.97 to $6.17 higher). That's an average of $8.15 higher in the last two weeks.
 
"This week's price movement is working against the seasonal tendency of calf prices, as are feeder cattle futures contracts," explains Andrew P. Griffith, agricultural economist at the University of Tennessee, in his weekly market comments.
 
"The calf and feeder cattle market remained strong through the late summer months and the futures market is suggesting continued strength, while seasonal price trends would suggest lower prices. Prices are strong now with most of the price risk being to the downside."
 
Lower grain prices, driven by expectations of even more corn and soybean production (see "Grain Prices Down—Hay Prices Climb" below), added to support. Week to week, Corn futures through next July were an average of 15¢lower.
 
Cattle feeders and beef packers had yet to find common ground through late Friday afternoon. Asking prices were reportedly at $112-$114 per cwt, about $4 higher than bids. Prices the previous week were mainly $107-$108 on a live basis.
 
Live Cattle futures closed an average of $2.73 higher week to week on Friday ($1.27 higher at the back to $3.85 higher in spot Oct). That makes for an average increase of $4.34 over the past two weeks.
 
Feedyard closeouts
 
Although current feedlot closeout projections are forecast to continue in negative triple digits this month, the most recent Historical and Projected Kansas Feedlot Net Returns suggests significant improvement on the horizon.
 
For example, estimated net return for steers closed out in August was -$104.20 per head. The estimate for September is -$108.96. For the next eight months, estimated returns range from -$63.24 in April to +$18.75 in March. The outlook is similar for heifers.
 
Keep in mind the projections are on a cash-to-cash basis without any price risk management assumed.
 
The latest World Agricultural Supply and Demand Estimates (WADSE) project fed steer prices (Five Area Direct) at $108-$111 per cwt for the third quarter and at $108-$114 in the fourth quarter. Forecast prices for the first and second quarter next year are projected to be $116-$126 and $118-$128, respectively.
 
WASDE left projected beef production this year unchanged at 27.09 billion pounds, with anticipated increases in slaughter during the second half of the year offset by an expected decrease in carcass weights.
 
Beef production is forecast at 27.72 billion pounds next year. Total red meat and poultry production next year is estimated at 105.76 billion pounds, which would be 2.7 billion pounds more than this year's estimate.
 
Wholesale beef values continued their seasonal decline. Week to week, Choice boxed beef cutout value was $2.29 lower Friday afternoon at $204.27 per cwt. Select was 62¢lower at $196.47.
 
AMS analysts say domestic and international consumer beef demand continues strong enough to encourage aggressive harvest with about 650,000 expected for the week.
 
"Demand in 2018 appears to be rounding into form, similar to the previous two years with continued strong demand that has supported beef and cattle prices through the entire production chain," Griffith says. "Several factors are contributing to strong beef demand, with the most likely being increased income levels, consumer preference for beef, and exports."
 
Hurricane Florence
 
In the meantime, plenty of prayers are being cast toward portions of the East Coast where Hurricane Florence made landfall.
 
"Florence has the potential for major impacts on livestock producers due to damaging winds, record rainfall and widespread inundation and flooding," according to Chad McNutt and John Feldt of Livestock Weather, in mid-week BEEF news.
 
Ahead of the storm, using the projected path and 2012 USDA Census data, they estimated there were approximately 5.4 million head of cattle and calves in the path of Hurricane Florence.
 
African Swine Fever continues spreading
 
One other wildcard is African Swine Fever (ASF) and its potential impact on global pork markets, any by extension, beef markets.
 
A few cases of AFS were confirmed in China at the beginning of August. After spreading in China, it was confirmed in Bulgaria and Romania, according to the Swine Health Information Center (SHIC). On Thursday this week, ASF was confirmed in two wild boars in Belgium.
 
"This new outbreak may represent a new change in the epidemiologic situation of ASF worldwide, suggesting that the disease may have reached pandemic proportions," according to a Swine Disease Global Surveillance Report from SHIC. "Pandemic is a term that refers to, 'an outbreak of a disease that occurs over a wide geographic area', which seems appropriate in this case, considering ASF expansion across Europe, and over considerable distances in China over the last year, in addition to the sustained occurrence of outbreaks in Africa and Russia."
Subscribe to Our Newsletters
BEEF Magazine is the source for beef production, management and market news.
You May Also Like
---