BPI To Shut Three Of Four Plants; Kills 650 Jobs
BPI To Shut Three Of Four Plants; Kills 650 Jobs
Lean finely textured beef had been served in more than 300 billion meals, without a single food safety incident. But its maker this week announced closure of three manufacturing plants.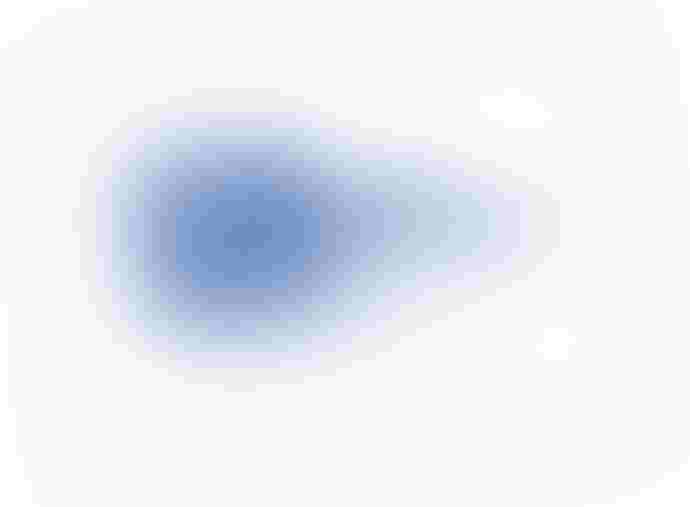 Beef Products Inc. announced this week that – in the wake of the media frenzy that destroyed demand for lean finely textured beef (LFTB) – it intends to permanently close three of its four plants, effective May 25. The closure of plants in Amarillo, TX; Garden City, KS; and Waterloo, IA; means the loss of 650 jobs. In addition, BPI says it will reduce capacity in its South Sioux City, NE, plant.
The three plants had been temporarily closed in late March, following a whirlwind of negative coverage initiated in mainstream media reports but stoked by social media over what was dubbed "pink slime." An intense social media campaign coerced major retailers to stop carrying ground beef containing LFTB, while USDA ruled that school districts could stop using it in school lunch programs. BPI had continued to pay its laid-off workers during the temporary closure.
BPI is the world's leading producer of lean beef processed from fresh beef trimmings, and its BPI® Boneless Lean Beef was an important part of many common foods; from fresh retail ground beef, to foodservice beef patties, hamburgers, cooked meats, and processed luncheon meats. The product is one of the industry's biggest success stories in terms of carcass utilization, allowing the recovery of an additional 12-15 lbs. of lean beef from each fed-cattle carcass.
In fact, at a recent producer symposium in Seattle hosted by Elanco and MicroBeef Technologies, Tom Sunderland, vice president of marketing and communications for Ocean Beauty Seafoods, alluded to the tremendous record of sustainability and utilization that the U.S. beef industry in general, and LFTB in particular, accorded the food business. (Watch that video here.)
BPI says its LFTB product "was part of nearly 20 billion meals/year, with an unsurpassed food safety record, adding over $250 million in value to the U.S. beef industry annually." Eldon Roth, founder and CEO of BPI, claims his firm's LFTB product has been used in more than 300 billion meals without a food-safety incident. Prior to the consumer protest, LFTB reportedly was used in 70-80% of U.S. ground beef.
While LFTB was depicted in media reports as "filler," the product is beef, just as milk is milk, whether it comes from a cow milked by hand or a machine. In LFTB's case, a new technology that allowed separating lean from fat mechanically so that more lean beef could be harvested from each carcass. The result is LFTB, which is 96-98% lean beef.
In a statement announcing the plant closures this week, BPI spokesman Rich Jochum said:
"We will continue communicating the benefits of BPI's lean beef, but that process is much more difficult than (countering) the campaign to spread misinformation that brought us to this point."
Of the closure, Iowa Gov. Terry Branstad added:
"This is a sad day for the state of Iowa. The fact that a false, misleading smear campaign can destroy a company's reputation overnight should disturb us all. My office will never stop fighting for every single job in this state, and I continue to hope that as consumers learn about this safe, healthy and lean product, they will understand what a great product lean finely textured beef truly is.
"Unfortunately, we have learned that what a ruinous smear campaign accomplishes overnight can take years to correct. I want those workers who now face the daunting task of finding a new job to know that my administration will always fight for them. Today they go home to their families and will soon be without a job, all because some media on the coasts decided to unfairly and viciously smear the product they so proudly produced.
"Our thoughts and hearts go out to the people at BPI, Inc. We continue to stand with you, and will always do so proudly."
And, Iowa Sen. Chuck Grassley responded this way:
"It's a real shame that a smear campaign of misinformation that neither accurately describes lean finely textured beef, nor is fair to the hard-working people who make it, is costing a lot of people their jobs today. BPI worked very hard to save these jobs, but there just wasn't enough time to educate the public about the company's process that was approved by the Food and Drug Administration, and used in hundreds of other foods, besides beef, that's been consumed safely for more than 20 years."
Subscribe to Our Newsletters
BEEF Magazine is the source for beef production, management and market news.
You May Also Like
---