Business Summit set for Jan. 20-21, 2022
Business Summit set for Jan. 20-21, 2022
Unlock your competitive advantage at the next Farm Futures Business Summit.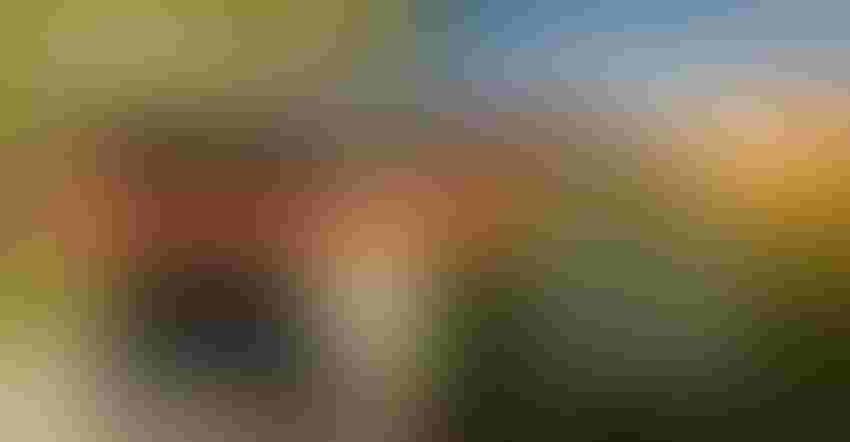 Win the blue ribbon. Be best in class.
As youngsters in 4-H and FFA, our goals were pretty clear: work hard, have fun and achieve.
The desire to win doesn't go away after high school. You want to be the best in whatever you do. So how do the top farm operators get to that level and stay there?
Lifelong learning and devotion to managerial improvement leads to the competitive advantage you need to thrive in business. Successful operators long ago stopped "doing it the way Grandpa did," and instead, stretched their innovation and entrepreneurial skills to find new ways to prosper. That's why we're excited to welcome you to the 2022 Farm Futures Business Summit, Jan. 20-21, 2022, as it focuses on lifelong learning, risk management and farm leadership under the theme, "Unlock your competitive advantage."
Disruption fatigue
The summit couldn't come at a better time. As the world emerges from a historic black swan event, it's clear that life won't quickly go back to normal. From supply chain disruptions to high costs and inflation, our skills as business managers have been severely tested. Maybe you're feeling a bit of "disruption fatigue" by now.
At the summit, we'll help you wipe the slate clean and start fresh on new ways to build profit for 2022. We'll join together to share ideas and engage with some amazing speakers who will convey new viewpoints. You will debate and discuss grain markets, learn about looming policy and financial threats, discover new opportunities for your business, and network with other producers — all in two energy-packed days.
Most important, you'll talk to each other. You can gain valuable insights when you share ideas with each other over a meal or coffee break. One good idea is ten times the value of registration fees. And there's no doubt, we are playing with high stakes these days.
Dynamic speaker lineup
David Kohl, ag economist emeritus from Virginia Tech, will be on hand to guide attendees through best practices and current global supply-and-demand factors in play throughout 2022. Iowa State economist Bobby Martens will give us the latest update on global supply chain management, and how supply chain disruptions could impact your farm operation.
In 2021, agriculture saw some worrying policy threats coming out of Capitol Hill. Farm Futures ag policy editor Jacqui Fatka will share insights on regulations that could have a deep impact on your business planning. Jacqueline Holland, Farm Futures market analyst, will explain what happened to the global fertilizer supply chain and what to expect in 2022.
Business coach Dean Heffta will help farm leaders improve communication skills and resolve conflicts on the farm. He will also help young farmers identify the skills needed as they climb the ladder to senior management.
Farmland analyst Mike Downey will offer sessions on the best ways to manage family farmland transitions. And Nutrien atmospheric scientist Eric Snodgrass will explain the latest weather prediction tools and how to manage weather extremes.
Are carbon markets ready to go mainstream? Farmers want to participate, but they're unsure how. A special panel of farmers and experts will offer advice on what to know before you sign a carbon contract.
Marketing help
The summit offers three sessions to help you understand and improve marketing skills:
Ed Usset, grain marketing economist from the University of Minnesota, will offer an entertaining and unique look at the various ways farmers market, and will share how specific market strategies perform over time.

Matt Bennett, an Illinois farmer and Channel Seed market adviser, will share his thoughts on how to lock in profit even in the worst-case scenarios.

Tommy Grisafi, Advance Trading Inc. market adviser, will provide his long-term outlook on the bull market.  
Ag Finance Boot Camp
The Farm Futures Ag Finance Boot Camp takes place a day before the summit at the same venue. This one-day workshop is open to anyone who needs to brush up on financial planning and management skills. It includes dynamic sessions led by Farm CPA Paul Neiffer, ag bankers Curt Covington and Ashley Arrington, and grain market analyst Matt Bennett. Sessions include:
Financial reporting for your lender vs. financial reporting for your business

What tools and metrics are needed to more effectively run the farm (KPIs, unitizing cost, breakeven analysis, capex analysis and good enterprise budgeting techniques)

The high cost of farming — managing your business in an inflationary era

Sharing financial information in farm transitions — how much is too much?

How to monitor and use cost of production to make better marketing decisions

How to position your business financially for growth
The boot camp is Jan. 19 and the summit is Jan. 20-21, 2022, at the Hyatt Regency Coralville Hotel & Conference Center. You can read about the speakers and agendas, and register to attend, at FarmFuturesSummit.com. Or call 800-441-1410. Can't attend in person? We are once again offering a virtual option.
How will you unlock your competitive advantage? Remember: Knowledge is power.
Subscribe to Our Newsletters
BEEF Magazine is the source for beef production, management and market news.
You May Also Like
---