Buyers continue heavy discount on un-weaned calves
Buyers continue heavy discount on un-weaned calves
Steer and heifer calves traded mostly $3-$6 per cwt lower, according to the Agricultural Marketing Service (AMS). Feeder steers and heifers sold mostly $3-$4 lower. Auction receipts continue lighter than normal and buyers continue to discount un-weaned calves.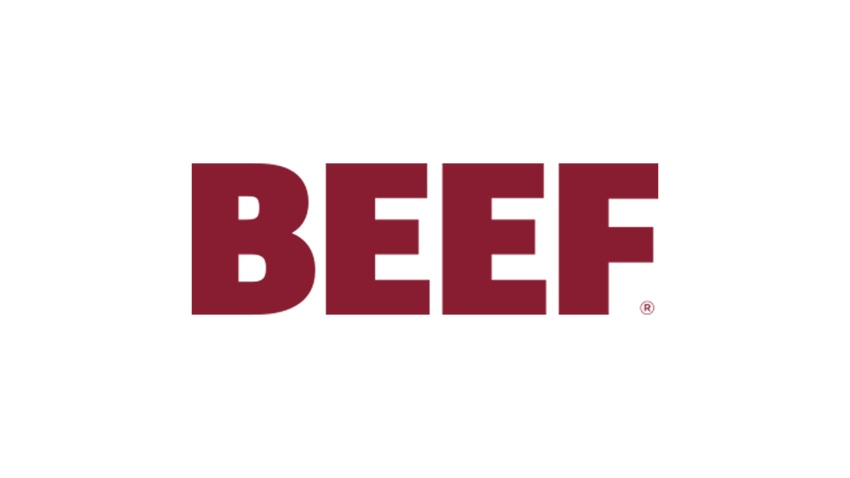 Calf and feeder prices continued to soften this week, but increased buyer interest at some auctions, rebounding futures prices and a favorable Cattle on Feed report offer some optimism heading into next week.
Steer and heifer calves traded mostly $3-$6 per cwt lower, according to the Agricultural Marketing Service (AMS). Feeder steers and heifers sold mostly $3-$4 lower.
"Many more spring-born calves are making their way to the marketplace in mid to late October and buyers continue to be very selective in their purchases," AMS analysts say. "Preconditioning, weaning for over 30 days and two rounds of shots are paramount for producers to get top dollar for their calves."
Un-weaned calves sold $10 lower at Oklahoma National Stockyards on Monday, according to AMS, while weaned steers sold steady to $2 higher; their heifer peers traded for steady money.
Likewise, at Billings Livestock Commission in Montana on Thursday, the AMS reporter said, "Buyers offered strong premiums for calves that were totally preconditioned (given both branding and weaning shots) or weaned for over one month. Strong demand was seen for load lots as buyers looked for one-iron cattle. The best demand continues to be for heavyweight calves over 600 pounds, with buyers often paying the same price per hundredweight as for lighter-weight calves, calculating their breakeven against the April board."
Other than $1.50 and $1.17 higher at either end, Feeder Cattle futures were an average of $3.52 higher week to week, gathering back about half of the previous week's decline.
"Since the second week of August, the October feeder cattle futures contract price has declined more than $24 per cwt. The price decline over the past two and a half months amounts to a value decrease of $350 to $400 per head," says Andrew P. Griffith, agricultural economist at the University of Tennessee, in his weekly market comments.
"This means cow-calf producers, as well as stocker and backgrounding operations, have lost and continue to lose significant value in currently-owned animals. These price declines result in cash losses for margin operators while the same price declines result in revenue losses for the cow-calf producer."
That helps explain why the fall calf run continues to be slow to develop.
"With September auction receipts 20% less than a year ago and October 13% behind, the big question is when the fall run will begin and its effect on the cash market," said the AMS reporter on hand for Tuesday's sale at Ozarks Regional Stockyards in West Plains, Mo.
The monthly Cattle on Feed report issued Friday (see "Feedlot placements less than expected" ) underscores the delayed marketing, with the lowest September placement number since the data series began in 1996.
Cattle feeders try for some leverage
Through late Friday afternoon, cash fed cattle trade was still in the air.
A few live sales traded in Nebraska on Wednesday at $97.00-$99.50 per cwt, which was $1 lower to $1.50 higher than the previous week's $98. A few dressed sales there traded steady with the previous week at $154.
Other than that, cattle feeders were holding their ground, buoyed by the outlook for tighter numbers as the season continues, and by the surge in futures prices that began Thursday and continued into Friday. Week to week, Live Cattle futures were an average of $3.28 higher, gathering back about 75% of the previous week's decline.
"Live cattle futures have come off their contract lows that were experienced the previous week, but signs of reversal have occurred twice in the past month and a half with no follow through," Griffith says. "It is hard to imagine another large downward price movement in the finished cattle market, but it is not likely anyone imagined the abrupt price collapse over the past six months."
Fed cattle the previous week traded for $98 in the Southern Plains and Northern Plains. Live sales in the western Corn Belt the previous week were at $95-$97, with dressed trade at $152-$156.
Wholesale beef values continued lower. Choice boxed beef cutout value was $2.08 lower week to week at $179.78 per cwt Friday afternoon. Select was $5.31 lower at $166.73.
"Regardless of the cut of beef, beef prices will come under pressure the next several weeks as turkey will take front and center heading into Thanksgiving and ham will do the same heading toward Christmas," Griffith says. "It does not help the beef market that poultry and pork prices are extremely low."
In fact, hog slaughter was record-large this week at a little more than 2.5 million head, according to AMS.
There's plenty of meat on ice, too.
Total pounds of beef in freezers Sept. 30 were 9% more than the previous month and 4% more than the previous year, according to the October USDA Cold Storage report. Beef in cold storage was the most for September since the data was first recorded in 1932.
Total red meat supplies in freezers were up 7% from the previous month (record-large for the month) and up slightly from last year. Total frozen poultry supplies were down 2% from the previous month but up 2% from the previous year.
Exports help absorb the supply shock
"The net change in 2016 trade compared to 2015 due to the decline in imports and increase in exports has been 405 million pounds less beef on the U.S. market," says David Anderson, Extension agricultural economist with Texas A&M AgriLife Extension Service, in the latest In the Cattle Markets. "While beef production is up almost 1 billion pounds though the first three quarters of the year, total supplies are only up 628 million pounds. When the growth in exports is included, the total available beef on the U.S. market has only grown by about 528 million pounds"  
Analysts with USDA's Economic Research Service (ERS) expect U.S. beef exports to increase by almost 9% in 2016 and by almost 7% next year. In the latest monthly Livestock, Dairy and Poultry Outlook they also forecast beef imports about 10% lower this year, followed by 11% less in 2017.
Imports of live cattle to the U.S. are shrinking, too—17% less year over year through August, according to ERS. Through August, cattle imports from Mexico were 22% less.
"Imports began to decline around May, at the same time that U.S. feeder cattle prices began to decline," ERS analysts say. "Declining U.S. feeder cattle prices and fairly good pasture conditions in Mexico are expected to continue to weigh on imports."
You might also like:
Burke Teichert's top 5 tips on bull selection
Young ranchers, listen up: 8 tips from an old-timer on how to succeed in ranching
4 tips for grazing corn stalks this fall
Head fake: September fed market fooled just about everybody
3 keys to success in family ranching business
Subscribe to Our Newsletters
BEEF Magazine is the source for beef production, management and market news.
You May Also Like
---